5 Things To Do This Weekend From 'Creepy Ladies' To Día De Los Muertos
Halloween is here! If you slacked on coming up with plans for this weekend, don't worry. We've got you covered. Whether or not you're a Halloween lover, there's something on this list that's bound to enchant.
Art Under One Roof
Melnea A. Cass Recreation Complex, Roxbury
Saturday, Nov. 2 - Sunday, Nov. 3
Roxbury is home to an immense amount of talent. Roxbury Open Studio's Art Under One Roof is the place to check out all of that talent in one place. This is the first year that the coalition of Roxbury-based artists is executing Art Under One Roof. "People don't realize how much talent is in this community," said Darlene Smart, the organization administrator of Roxbury Open Studios. "Art Under One Roof makes it easy for people to see this and to get artwork from people who live in their community." All of the work showcased is original, handmade art and it is all crafted by people living in Roxbury. This is the perfect place to support local creatives while getting some of your holiday shopping out of the way early.
Here's a story from Boston Neighborhood Network news that visits the open studios a couple years ago:
---
Friday, Nov. 1
If you haven't been to a First Friday at the ICA yet, this is the weekend to check it out. In honor of the Yayoi Kusama exhibit "LOVE IS CALLING," this party right on the waterfront is going to be very magical. Wear your Halloween costume (though the museum asks that guests don't don masks) and dance the night away. DJ Slick Vick is on the tables and there's a performance by magician Evan Northrup. If that's not enough to grab your attention, Doctor Gasp has a spooky musical show in store for fans of Halloween themed tunes.
---
Through Sunday, Nov. 3
What's Halloween without the spirit and work of original emo kid Edgar Allan Poe? The only hiccup is the author and poet had a somewhat disturbing preoccupation with dead women. "My Fascination with Creepy Ladies" examines Poe's strange fixation on the decaying women through collectively performed compilations of short stories and poems. Whereas Poe's narrators stand front and center in his short stories, "My Fascination with Creepy Ladies" centers the women, who dance and act out their fates on stage. Though the women, through Poe's words, are fated to death, they are resurrected, if only for temporarily, in this production.
---
Sunday, Nov. 3
Are you fascinated with Día de los Muertos but want to avoid appropriating this important, Mexican holiday? Head on over to the Veronica Robles Cultural Center for its annual festival honoring the Day of the Dead. This is a family affair, with face painting and hat making available on site before the parade kicks off at 1:30 p.m. After the parade, enjoy free admission to the festival where you can sample hot chocolate, pan de muerto and some folklórico dance.
---
Friday, Nov. 1 - Sunday, Nov. 3
Ever been eager to see what goes into writing a play? Fresh Ink's Ink Spot Festival provides a space for emerging playwrights to connect with theater and performance art lovers in a more collaborative way. Attendees can drop in on staged readings of four plays, all written by Boston-based playwrights. For some of the plays, this is the first time there'll be an audience. Audience members get a unique look at these fresh productions and the playwrights get to gauge audience reactions to their work. Included in lineup are "¡Mamágua!" by J. Sebastián Alberdi and "The Last Ship to Proxima Centauri" by Greg Lam.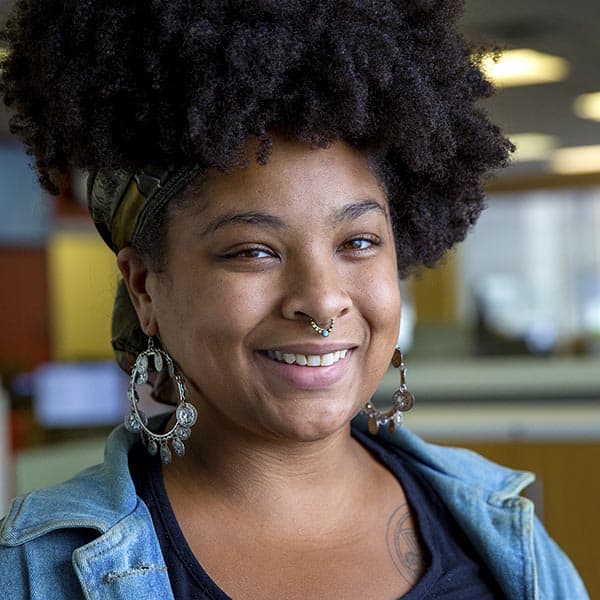 Arielle Gray Arts Engagement Producer
Arielle Gray is the Arts Engagement Producer for The ARTery. She manages its social media, events and curated content.