Through Community Ritual, 'What To Send Up When It Goes Down' Responds To Racist Violence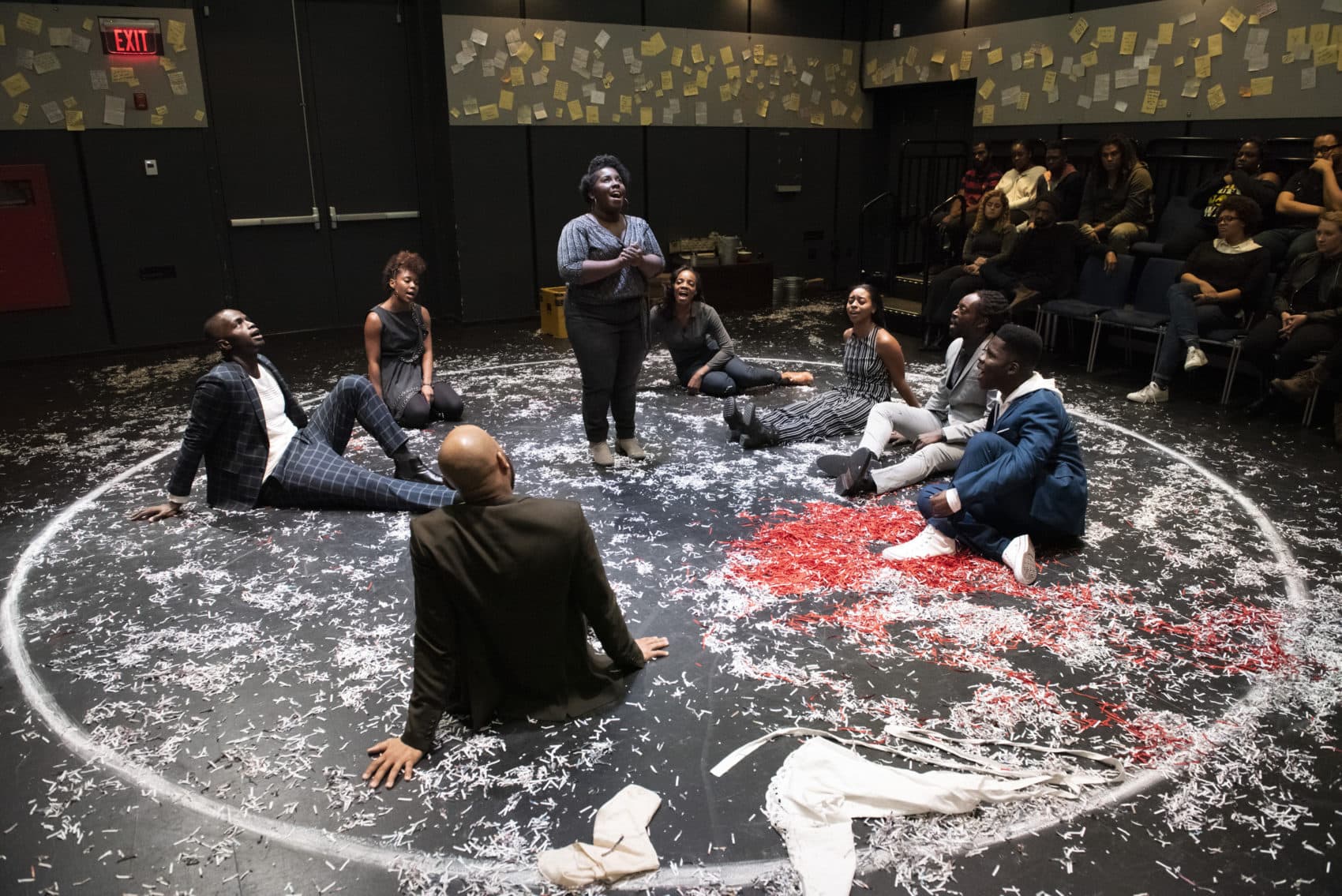 Aleshea Harris was still in graduate school when Trayvon Martin's killer was exonerated. She was studying playwriting at California Institute of the Arts, and wanted to do something with the pain and upset she felt at the time. "I knew I wanted to write something, and I decided it needed to be a community ritual," says Harris, who was inspired by exercises she had experienced in activist spaces.
Her play, "What to Send up When it Goes Down," is produced by The Movement Theatre Company, and premiered in New York last year. Now the American Repertory Theater is bringing the show to Boston and Cambridge after a recent run in D.C. Harris says she wrote it as a ritual response to racist murders of black people.
The play opens unconventionally, with performers facilitating a workshop with the audience in which they engage with questions related to witnessing anti-blackness, experiencing it, or both. The second part is a more traditional theater experience, in which absurdism and parody inform a nonlinear series of vignettes that blur the lines between performance and reality, observers and the observed.
The play is about creating a no-gaslighting space, says Harris, adding that it was impossible not to respond to the pervasive American media narrative that's created and perpetuated anti-black stereotypes. "It's a space where we're not asking if somebody was a thug, if they deserved it. We're not leaning into the one time someone smoked weed and making that seem like the reason for a person to be killed."
Harris says while the play doesn't have one throughline, it won't be hard for audiences to follow. It employs repetition to capture the exhaustion of years of microaggressions, violence and white people calling the police on black people just for existing.
"It's about the overwhelming tsunami of anti-blackness from the time that somebody decided there was such a thing as a white person and a black person," says Harris. "I wanted to create a visceral experience for the audience around the kind of labor that black people have to perform to just be OK and survive in an anti-black society."
For Harris, it was important to make that space and affirm these experiences as a way of paying it forward. She remembers how it felt when she was an undergraduate reading "For Colored Girls who Have Considered Suicide" by Ntozake Shange. "It sounded so familiar, felt so real and affirming. It was an invitation to keep going because Shange said that she wrote it 'for colored girls' who would come after her so they would be seen." Now, a playwright herself, she wants to create art that will affirm others the way Shange affirmed her experience.
Director Whitney White says she was immediately drawn to Harris' work in this way when she read another one of her plays "Is God Is" (for which she won and Obie award for playwriting). "It was one of the most thrilling, bold, visceral pieces of theater I had read in a long time. I just thought, I really hope I have the good fortune of working with her in my lifetime."
When two different colleagues sent her "What to Send up When it Goes Down" she felt the same way all over again. "It's so ingeniously done, and plays with so many different styles of performance. It read like music to me," White says. And she immediately put together a proposal.
Now that she has the job, she says it's been surreal dealing with the subject matter of the piece while anti-black violence continues to take lives in the real world. "It's not about the theoretical, it's about the literal. It's about the very present." That's why she says, it's important to fully express the joy that permeates the work.
Harris agrees that despite the subject matter, it is meant to be a joyous celebration of the inherent value of black people. She says that ultimately she wanted to take up space for black feelings, because it's not something she has experienced very often in public, especially in the theater.
"We have endured and continue to endure so much grief and trauma. I hope that black people leave the work feeling seen, acknowledged, and a great measure of freedom in a theater space for an hour and a half."
---
The Movement Theatre Company's "What to Send Up When It Goes Down" runs Nov. 14 to 16 at Hibernian Hall in Roxbury with a special #BlackOutBoston performance reserved only for black-identifying audience members on Nov. 15. The show will move to the Loeb Drama Center in Cambridge from Nov. 20 to 24.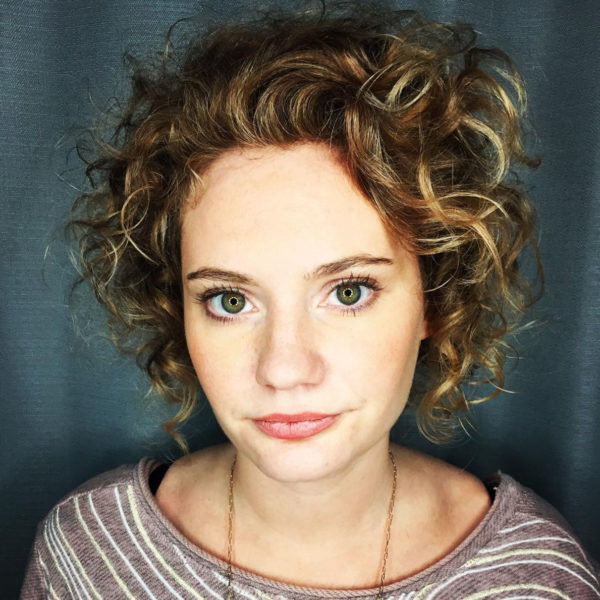 Jenn Stanley Arts Writer
Jenn Stanley is a freelance journalist, writer and audio producer.