5 Things To Do This Weekend, From An Art Sale At SMFA To 'Child's Play'
This week has been one of the most dreary, wet and cold weeks I've experienced in a while. But with holiday season picking up, there's no shortage of things going on to prevent me from sinking into my couch, wrapped in a Netflix-induced haze. Whether you're looking to pick up gifts for family or simply want to enjoy a good show, we've got picks of things to do this weekend to get you out of the house.
Society of Arts + Crafts, Seaport
Through Jan. 18
Can toys for children have a deeper, more complex meaning than just being objects for play? The pieces in "Child's Play" at the Society of Arts + Crafts may look innocent enough at first glance but they tell deeper, sometimes more sinister stories. The show features toys, moving objects and other pieces that evoke a childlike sense of nostalgia but once that sense of nostalgia is gone, you're left deciphering pieces that have quite a lot to say on issues like gun laws and social injustice.
---
Somerville
Saturday, Nov. 23 and Sunday, Nov. 24
Join the Brickbottom Artists Association for their Open Studios, just in time for the onset of holiday shopping. Artists open their live-work studios to the general public, allowing visitors to not only view new art but to interact directly with the artists producing the pieces. There's art priced in ranges that all people can take advantage of. Performances and installations will also take place throughout the building and snacks will be available for purchase on site. Did we mention that this Open Studios is free to attend?
---
Huntington Avenue Theatre, Boston
Through Dec. 8
You probably had to read Miguel de Cervantes "Don Quixote" in high school or college. The book follows Quixote, who has become so obsessed with tales of chivalry and knighthood, that he sets out to become a knight himself. Award-winning playwright Octavio Solis and director KJ Sanchez take this classic tale of humor and place it in a town along the Texas-Mexico border. Quixote is still obsessed with chivalry in "Quixote Nuevo." He's trying to get to a long-lost love, but Death is hot on his heels and that (presumably) leads to some complications on his journey.
---
The Strand Theater, Dorchester
Saturday, Nov. 23
As Christmas draws near, nativity scenes pop up on church lawns and in theater and music productions across the city. But traditional narratives of the nativity scene leave some cultures and traditions out in the cold. "A Nubian Nativity" is a retelling of the birth of Christ from an Afrodiasporic lens, incorporating dance, song, poetry and more into the performance. Not to be confused with "Black Nativity," "A Nubian Nativity" has one show only on Saturday at The Strand Theatre in Upham's Corner. The performance is family friendly and the perfect way to kick off the holiday season.
---
Fenway Area
Thursday, Nov. 21 through Sunday, Nov. 24
Want to shop for new art for your walls or maybe for that family member you can never find a good gift for? Check out the SMFA Art Sale — not only do you get a chance to view the work of students currently at the School of Museum of Fine Arts, but your purchases help the school offer financial aid to its students and assists in the SMFA continuing its arts education programming. Most of the art seems to fall within the parameters of prints and paintings but with work created by the students of the SMFA, you never know what unique, one-of-a-kind art you'll find.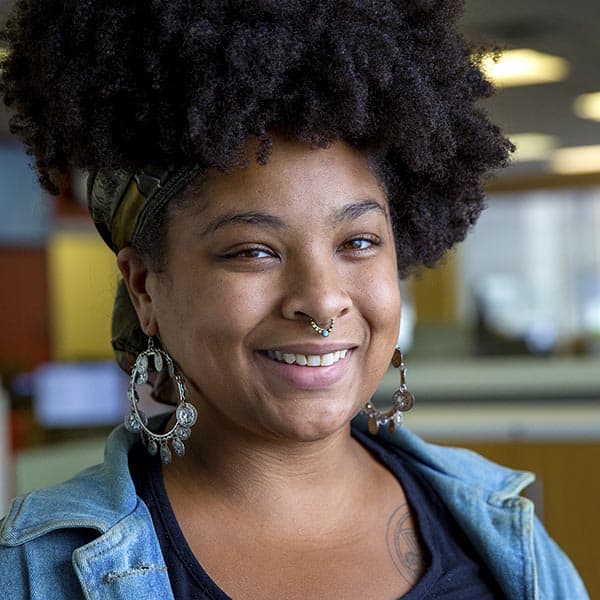 Arielle Gray Arts Engagement Producer
Arielle Gray is the Arts Engagement Producer for The ARTery. She manages its social media, events and curated content.