BCA Delays Launch Of Its New Residency Program By 1 Year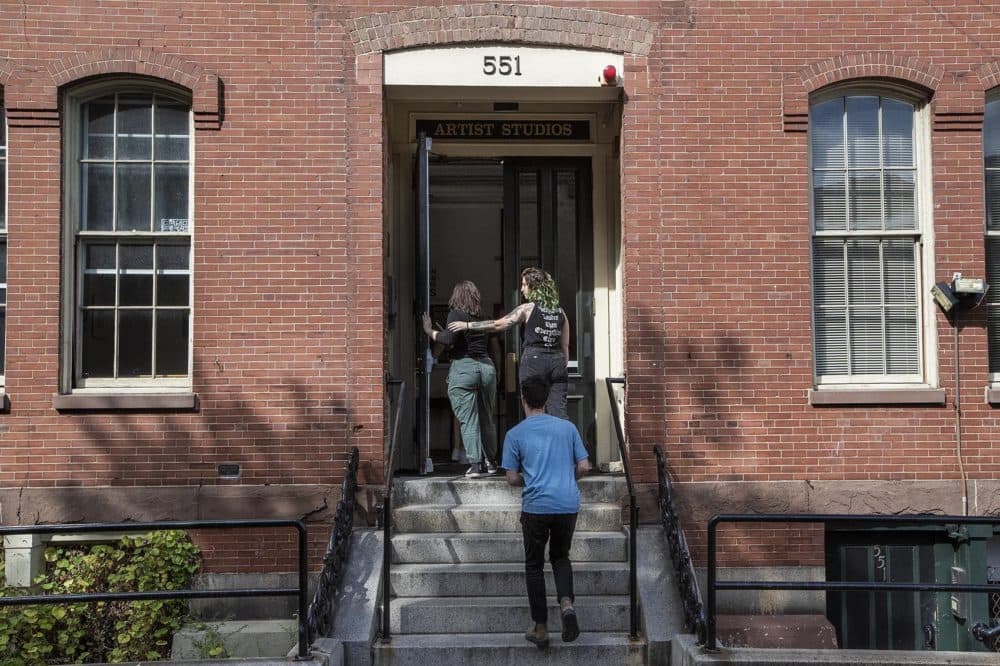 This article is more than 1 year old.
The Boston Center for the Arts is delaying the start of its new multidisciplinary residency program, Studio 551. It will launch in July 2021, not July 2020 as originally planned.
The one-year delay came after concerns were raised by dozens of artists who currently rent space at the Boston Center for the Arts in the South End, some of whom have been in the building for decades. "We felt that it would also give [the BCA] time to make this a stronger program while also being respectful to the artists who are in the building, and really listening to their concerns," said BCA co-director Emily Foster Day. Originally, all the current studio artists were told to move out by May 1, 2020. Now, any artists who do not join the residency program have until April 1, 2021 to move out of their studios.
The BCA intends Studio 551 to be an ambitious, multi-tiered program with residencies that range from six months to six years in both visual and performing arts. The more than 40 artists who currently rent below-market studio space in the building were dismayed by the plan when it was announced in September. Many worried they would not be able to find affordable, long-term studio space in a city that increasingly prices artists out.
The plan came out during a tumultuous period for the BCA. In October, the organization's then-president and CEO Gregory Ruffer resigned after an accusation of inappropriate conduct by a former student surfaced online.
At a meeting Monday night, BCA leadership announced, along with the new timeline, that up to 10 residency spots will be reserved for current artist tenants. The organization also said that it plans to create a panel of 18 to 20 artists to help the BCA's Studio 551 advisory committee develop the criteria for the residency program. Current artist tenants will be invited to join the panel.
A group of BCA artists are asking BCA leadership to consider seven requests, including that space in the building be reserved for long-term rental outside the residency program. As of Monday, the BCA said it does not plan to lease any of the spaces long-term.
The artists are also requesting that a second BCA studio artist representative be added to the BCA board (it currently includes one), that a BCA studio artist be involved in all future planning around Studio 551 and that no one involved in planning or advising on the program sign non-disclosure agreements.
The BCA said that it intends to seriously consider the artists' asks. "Our goal going forward is to work directly with the artist community to create expanded access to a valuable resource in a way that includes the feedback and collaboration of current artist tenants," Day said in a statement. "We are committed to a constructive dialogue based on mutual respect and a shared commitment to Boston's cultural community."
BCA artists contacted after Monday's meeting chose not to comment at this time.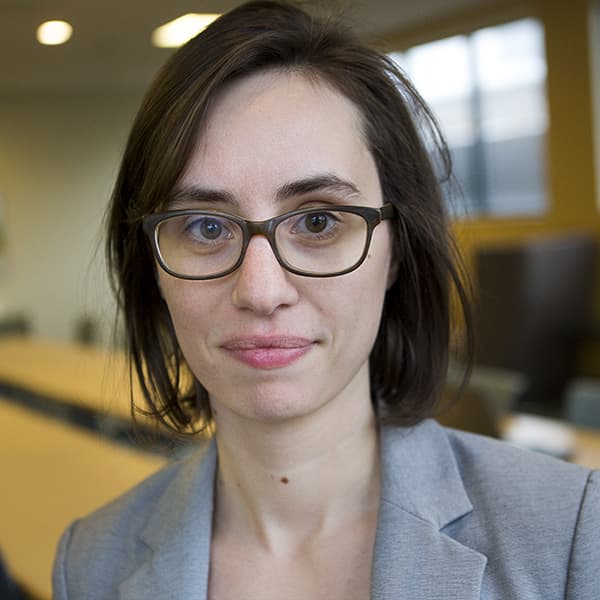 Amelia Mason Arts And Culture Reporter
Amelia Mason is an arts and culture reporter and critic for The ARTery, WBUR's arts and culture team. She covers everything from fine art to television to the inner workings of the Boston music scene.