8 Boston Holiday Shows For New England Newcomers
This article is more than 1 year old.
It's time for the holidays. That means gifts, gabbing and gorgeous lights. I'm new to Boston, fresh from the great state of Texas and ready to take on my first East Coast winter season.
Here are some of Boston's most intriguing performances worthy of me braving the frosty nights ahead.
'A Christmas Carol'
Central Square Theatre, Cambridge
Through Dec. 29
The Underground Railway Theater and Nora Theatre Company combine forces at Central Square Theatre in Cambridge to adapt Charles Dickens' classic tale — with puppetry, music and dancing.
---
Through Dec. 29
"A Christmas Carol" gets a Southern update. Set in 1930s Tennessee, "Dolly Parton's Smoky Mountain Christmas Carol" puts Ebenezer Scrooge atop a mining company town in the classic tale. Parton isn't set to appear, but she wrote all of the songs running through the show.
---
Holiday Pops
Symphony Hall, Boston (plus some tour dates)
Dec. 4 to Dec. 24
For most of the month, the Boston Pops will fill Symphony Hall with all of your favorite holiday songs. Since 1973, the Boston Pops has helped the city ring in the season with Santa Claus in tow. The Dec. 7 show is a sensory friendly concert designed with people diagnosed with an autism spectrum disorder or sensory sensitivities. There are also a few shows scheduled out of town, in Storrs, Connecticut; Newark, New Jersey; Manchester, New Hampshire; and Lowell, Massachusetts.
---
'Black Nativity'
Emerson Paramount Center, Boston
Dec. 6 to Dec. 22
Set to the words of preeminent poet Langston Hughes and St. Luke's gospel, the National Center of Afro-American Artists will share the story of the Nativity through music and dance. Black singers, dancers and actors deliver a theatrical version of the 2,000 year old biblical tale. The NCAAA's production in Boston, now in its 49th year, is widely considered the longest-running performance of this show in the world.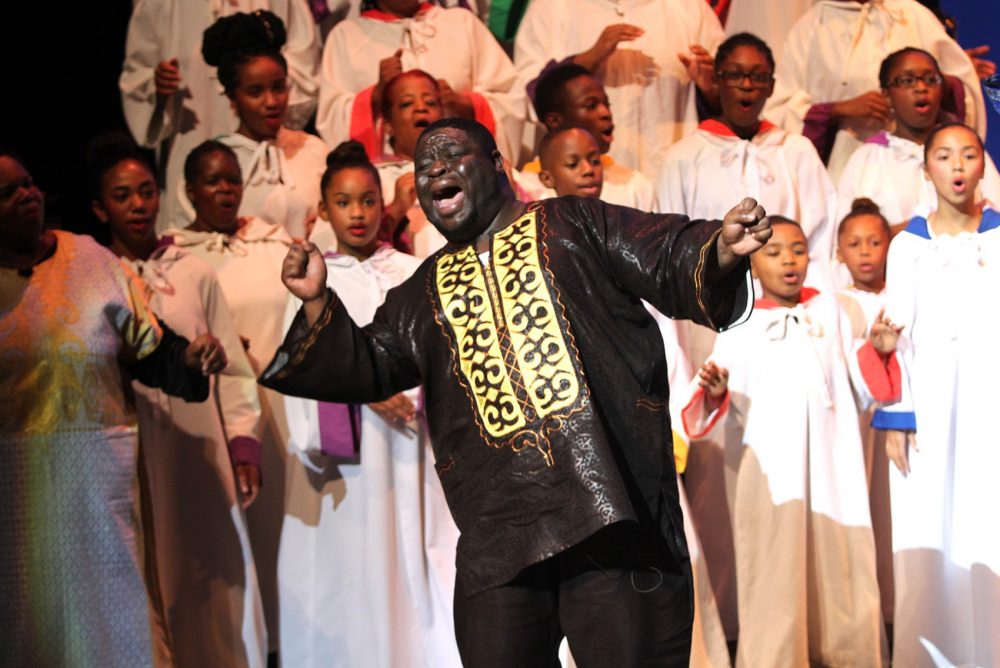 ---
Dec. 13
This holiday season marks 25 years since super songstress Mariah Carey released her album "Merry Christmas" and she's going on special, limited tour to celebrate. It'll stop by the Boch Center's Wang Theatre on Friday, Dec. 13.
---
Dec. 13 to Dec. 29
This is the 49th annual production of this show about American music and its journey through nation. Consider it a fun history lesson if you love musical genres from coast to coast, folktales and a rendition of "Breakin' up Christmas."
---
Dec. 15 to Dec. 22
The Boston's Gay Men's Chorus is made up of 200 plus men singing a slew of holiday favorites. With a mix of classics like "Jingle Bell Rock" and fresher tunes like "Funky That Hall," the two hour show is sure to be jam-packed, merry and bright.
---
Dec. 19 through Dec. 28
Tony Williams' "Urban Nutcracker" puts a multicultural spin on the popular Russian ballet. My father used to take me to see "The Nutcracker" every holiday for my birthday, where he quickly fell asleep, but something tells me this tap dancing, jazzy, flamenco-ridden would keep him up. The show is in its 19th season and has become a Boston holiday staple.
If you're looking for the traditional toy soldiers and Sugar Plum Fairy, Boston Ballet's "The Nutcracker" offers you the quintessential, seasonal standard. You can't go wrong with that one unless your dad, like mine, uses Tchaikovsky's score like his own personal Ambien. This show runs through Dec. 29.
If you're looking for the opposite of traditional, I hear Vanessa White's "The Slutcracker" is the show to see. The show premiered in 2008 and the concept is essentially "The Nutcracker," but grownup. The production's cast is made up of hodgepodge of performers and dance styles, from ballet dancers to burlesque performers. It runs from Dec. 6 to Dec. 31.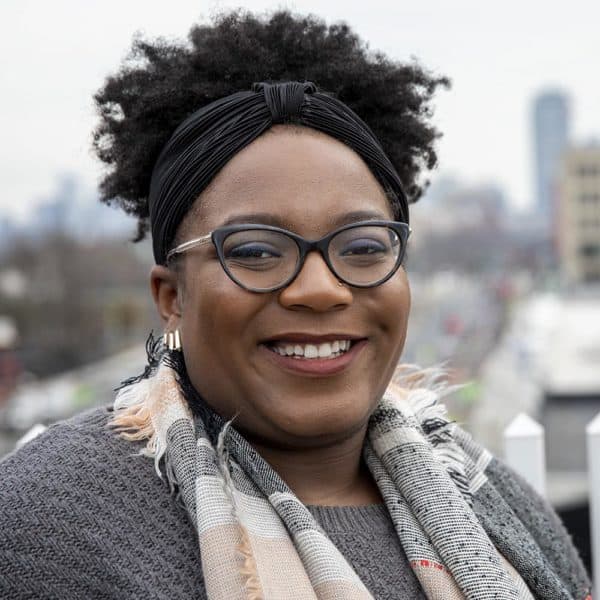 Christian Burno Arts Fellow
Christian Burno is the arts reporting fellow for The ARTery, WBUR's arts and culture team.