In 2019, Music Made Black Women Feel Free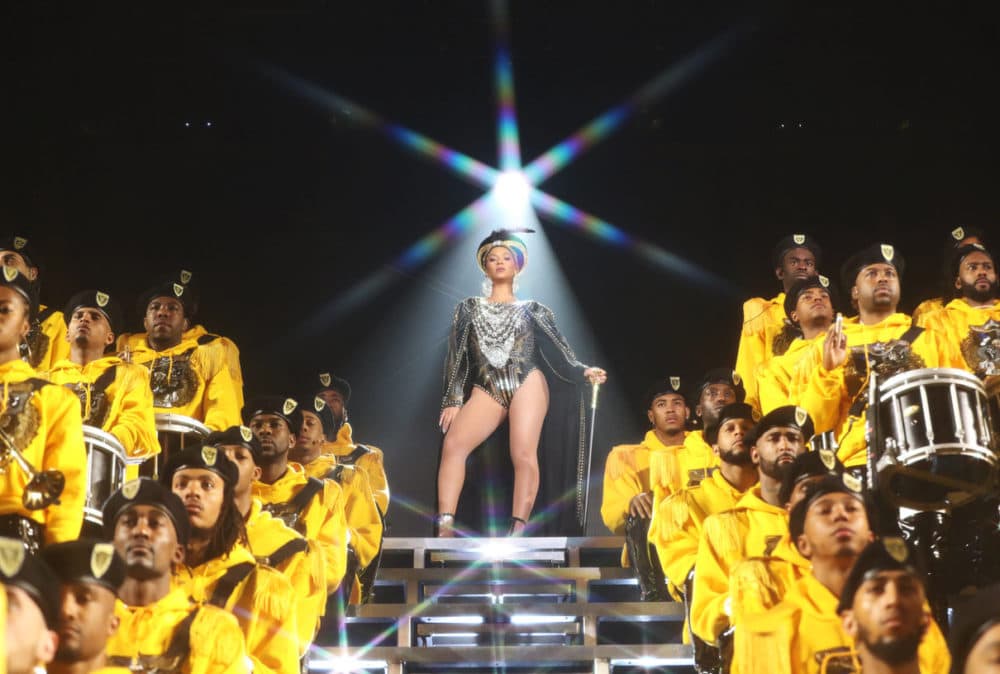 This article is more than 1 year old.
Black women had memorable rallying calls this year via pop music. There were the two monotone bars that preceded the opening lines introducing a "real a-- b----." Then came the layered sample of that same song before rapper-singer Ty Dolla $ign switched it up in an ode to #HotGirlSummer. And who can forget the C major piano loop before realizing you're 100% that b----.
Those were the sounds of "Act Up," a boastful, biting anthem by female rap duo City Girls followed by singer-songwriter Lizzo's upbeat, empowering self-love serenade "Truth Hurts" and rapper Megan Thee Stallion's flirtatious banger, "Hot Girl Summer."
For black women, these songs embodied an unapologetic, authentic claim to ourselves and what makes us beautiful — an exuberant celebration made for us.
Take the music video for City Girls' "Twerk" released in January. It's a salacious three minutes and 48 seconds filled with dozens of scantily clad women gyrating their derriérs. I'm warning you — it's not safe for work, children, or your grandmother.
They twerk in the sand. They twerk on a yacht. They twerk here and there. They twerk everywhere. They playfully twerk on and for the enjoyment of one another; there is not a single ogling man, and the women don't seem concerned with the presence of one. For all of its feminist evolution, the dearth of the male gaze remains a rarity in rap music videos.
The video can easily be considered obscene, and for some audiences, it definitely is. But the video clearly isn't for those eyes. It's for black women who love the dance they've perfected for decades — even as others have adopted, and sometimes appropriated it. The women in the video treat twerking like a playful craft.
That frolicsome camaraderie isn't reserved for music videos. It happens when black women are out dancing, hanging at home with their friends, or just cooking in their kitchens and the spirit moves them. It happens when they want to let loose.
I recently saw a meme that read, "If you don't twerk in the mirror at least once a day, is your sacral chakra even balanced?" It's a testament to how twerking can be a release of both the body and the mind, and an embrace and reclamation of the curves phenotypically associated with black women.
City Girls' subsequent hit single, "Act Up," served as a menacing monologue. Yung Miami and JT flaunted their street smarts and sass by barking bar after bar of insult and intimidation. While their literal meaning is injurious, the words took on a more humorous and colloquial tone for the fans who belted them out:
I ain't got time for you fake a-- h--s
Talkin' all loud in them fake a-- clothes
Fake a-- shoes match their fake a-- gold
I'm the realest b---- ever to you snake a-- h--s
These words weren't about action — they were about attitude. The intention wasn't to weaponize them against anyone in particular, but to take them on as a mindset — an armor for the world. You don't need to be a black woman to know that if you act up — i.e., are rude, disrespectful, or otherwise aggravating — you may very well get snatched up — i.e. corrected, reprimanded, or otherwise humbled.
If City Girls warmed things up, Megan Thee Stallion undoubtedly kept them hot, as evident by the title of her debut mixtape "Fever." A self-proclaimed "college girl, but a freak on the weekend," she inspired the phrase "Hot Girl Summer." It complemented the hashtag motto that became a movement and a proxy for one's chutzpah, in a way that didn't ask for permission to be over the top, but demanded that room be made for it. Black women rocked it with a carefree glow, from their sun-kissed melanin to the laughs and smiles in their summer wardrobes.
Lizzo and Beyonce put that attitude to work. Lizzo's labor began years ago, with "Good As Hell" and "Truth Hurts" being released in 2016 and 2017, respectively. But this year, those songs shined, and so did she — shamelessly sashaying her "big, black a--" on stages across the country.
Lizzo boisterously took up space with both voice and body, which did not go without criticism. Sometimes she took it all in stride, and at other points she was defensive. Whether with grace or chagrin, she maintained a pride in her curves, rough edges, and undeniable presence in a world that doesn't always want women like her to be heard or seen.
This year's Netflix release of Beyonce's "Homecoming" not only packaged her unforgettable 2018 Coachella performance into a documentary, but also put black women on a high pedestal. As the first black woman ever to headline the festival, Queen Bey turned her stage into a responsibility. She flaunted the rich history and culture that characterizes historically black colleges and universities and pulled girl-power anthems like "Formation," "Run the World (Girls)," "Diva," and "Flawless" from the archives, enhanced by the big, brassy horns and percussion of a live marching band.
At the end of Bey's performance of "Don't Hurt Yourself," we hear a delightfully chilling audio excerpt of Malcolm X saying in 1962, "the most disrespected person in America is the black woman. The most unprotected woman in America is the black woman. The most neglected person in America is the black woman." But at BeyChella, as DJ Khaled dubbed the music festival after Beyonce's performance, the most celebrated person was the black woman. Beyonce extended that celebration with the release of "Brown Skin Girl," a glittering, affectionate ode to darker hues of melanin.
Her sister Solange's album, "When I Get Home," did a similar service by honoring traits and traditions specific to African-American culture. The refrain "brown skin, brown face, black skin, black braids" on her song "Almeda" served as a catchy, direct proclamation of the traits that make us, us.
We also heard music that showed the messier and more vulnerable sides of black women — something they are not always at liberty to fully embrace. Ari Lennox's debut studio album, "Shea Butter Baby," traversed the everyday highs and lows of black womanhood, starting with a reference to a staple in black women's beauty in its title. Lennox took the universal experiences of finding and losing love, being broke and in love, and the liberation — and sometimes, loneliness — of having your own apartment, and related them to black women with candid and comical language that made her feel like your homegirl who was venting about her beautiful mess of a life. This was best illustrated by the mousey-voiced interludes throughout the album that put us in conversation with Courtney, which is Lennox's real name. In one of them, she talks about how her "New Apartment" loses its sparkle when she comes to a realization:
I started thinking about my couch and my table
And my chairs and all this f------ s--- that I have
And it's just like, all the furniture you get does not keep you warm at night
Your furniture is not gonna f------ have sex with you
It's random. But she has a point.
Summer Walker's sultry crooning stuck out on her album "Over It," and so did her reputation as an introvert. Walker has been vocal about her social anxiety and aversion to interviews and performances, such that she cut some of her tour dates, a move met with considerable backlash. Her transparency about her introverted disposition stands in contrast to the loudness and sassiness that other music about black women eulogized this year. It's also an example of how black women can grow tired of the disregard for their emotions and expectation for them to be "on" all the time, even when they don't feel like it. Walker chose to take care of her mental health, which showed her vulnerability, a feeling black women are increasingly learning to make room for in their work and relationships.
It is true that non-black women, and not all black women, can relate to this music. But the nuances in this artistry evoke a spirit that has been specific to black women for all of their existence. The articulation of this dates back to the lyricism of Lauryn Hill, Lil Kim, Aretha Franklin, Nina Simone, and countless others.
Black women have never been completely free physically, mentally, or emotionally, but this year, they were free musically in a way that unleashed those other parts. It gave them license to — at least for a moment, in the comfort of themselves and one another — forgo the code switching, gender and respectability politics, and embrace their whole selves.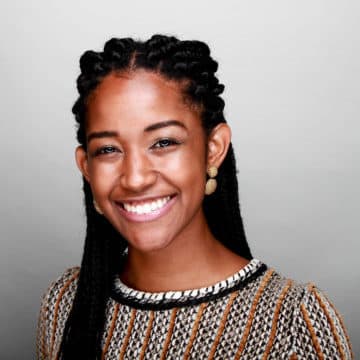 Paris Alston Producer, Radio Boston
Paris Alston is a producer for Radio Boston and WBUR's host of the Consider This podcast.