Elizabeth Banks Parades Through Harvard Square With The Annual Hasty Pudding Procession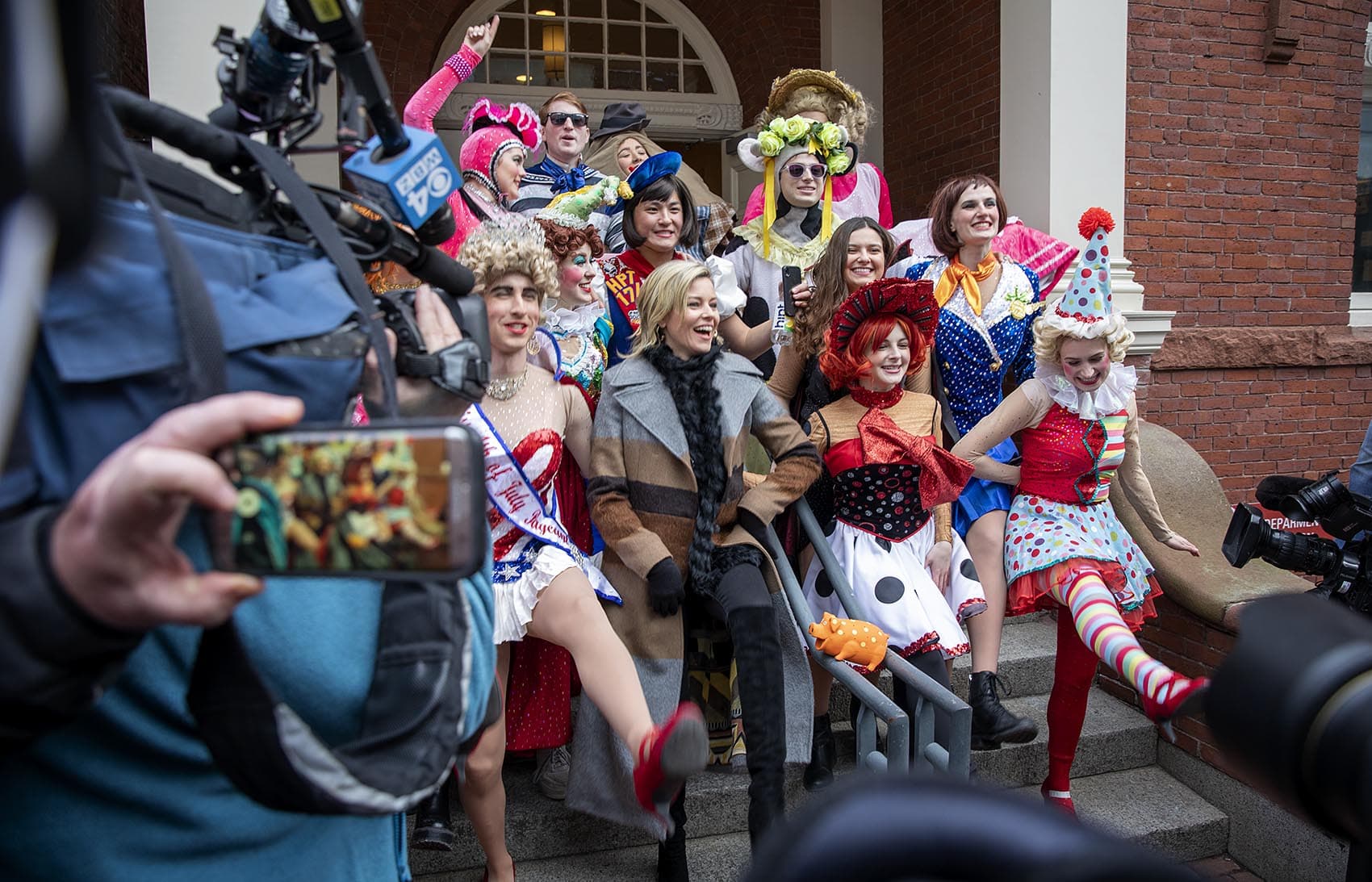 On Friday afternoon, Hasty Pudding Theatricals celebrated actress, director, and Pittsfield-native Elizabeth Banks with much pomp, circumstance and merry-making in Harvard Square. The group, which is the oldest theatrical organization in the United States, chose the Emmy-nominated performer as its 2020 Woman of the Year. Banks led the annual parade through the streets of Cambridge, followed by a celebratory roast where she would be feted and awarded her pudding pot. The troupe was also expected to perform a preview of "Mean Ghouls."
This marks only the second time a Hasty Pudding show has included women in the cast. Banks was chosen because of "her impact in Hollywood as a female director, producer and writer," according to the troupe's leaders. The tradition of Hasty Pudding productions dates back to the 18th century. It has honored a Woman of the Year since 1951, and previous winners include Ella Fitzgerald, Meryl Streep and Halle Berry. The group's 2020 Man of the Year has not yet been announced.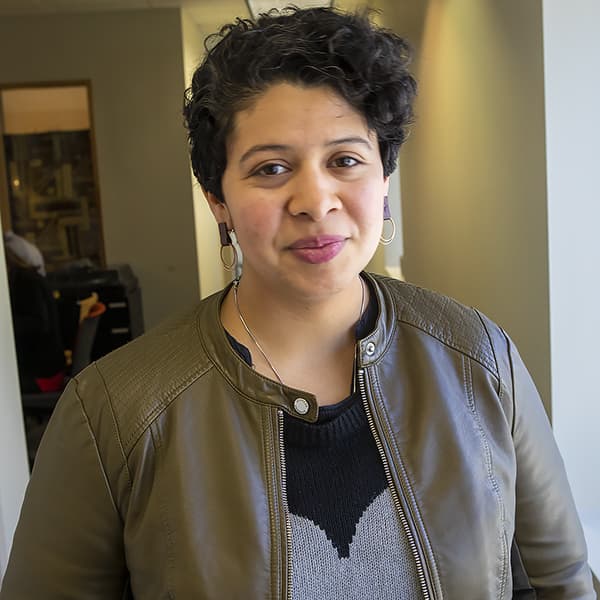 Cristela Guerra Reporter
Cristela Guerra is an arts and culture reporter for The ARTery.