Irish Folk Band Lankum Subverts Genre Expectations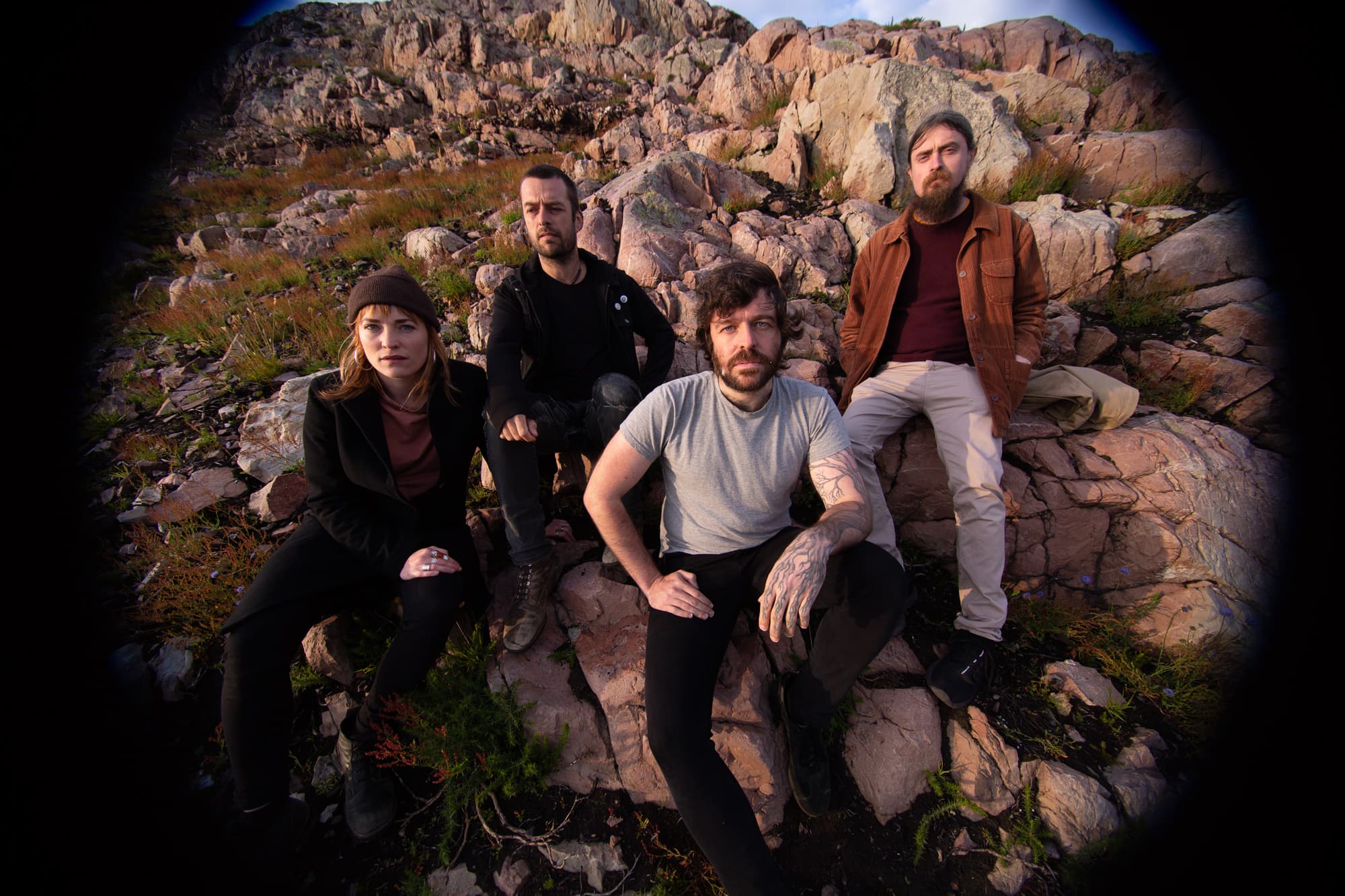 Lankum, a quartet from Dublin co-helmed by brothers Ian and Daragh Lynch, does not make music for people with short attention spans or those in need of quick hits. Lankum's tempos are often slow, the tone somber and the songs lengthy. And although they're generally tagged as a Celtic folk band, they may not be making music for the more traditional fans of that genre, either.
This is how Spider Stacy, the Pogues tin-whistle player-singer put it when we talked recently: "Lankum's new album is 'The Livelong Day' and they're the best Irish folk band that's been around for a long time. [Over the course of three albums] they've grown heavy. They're not shy of electronics, and have a producer [John 'Spud' Murphy] who's an integral part of the band. They're seriously bleak."
Daragh Lynch, on the phone from his Dublin home, is pleased by Stacy's praise and has a laugh at the "bleak" comment. He says, "Yeah, I suppose that is, in part, quite true. When we showed the new album to our mother, she was like, 'There are not many happy songs on it.' It doesn't particularly bother us if that balance isn't quite there."
Riding scads of four- and five-star reviews from the Irish and English press — Mojo, Uncut, Irish Times, Hot Press, The Guardian and Q Magazine — Lankum sets down in New England for a U.S. tour, their third such excursion. (Lankum plays the Bank of New Hampshire Stage in Concord March 7 and the Iron Horse Music Hall in Northampton March 10.)
As to that "bleakness," consider their version of the traditional Irish drinking song and hell-raiser, "The Wild Rover," as sung by Radie Peat. She'd heard a version done by Dónal Maguire, Seán Corcoran and Gerry Cullen and followed their funereal path, bringing that to the band.
"You can hear a song a hundred times and it becomes part of the furniture," says Lynch. "You don't pay much attention to it. Then you hear one version of it in a particular way and all of a sudden it strikes an emotional chord with you."
All of Lankum's members are singers and multi-instrumentalists in their mid-30s. And in their hands, the song transmogrifies into a 10-minute alcoholic's plaint. The instruments involved in this slow-brew sonic stew may include uillean pipes, a concertina, a harmonium, a mellotron, an organ, a piano, an accordion, acoustic guitars and fiddles. As the song nears the end, it explodes in a cacophonous fury.
"We had the accordion playing with the guitar and the fiddle," says Lynch, "and that deep low-end [instrument] came into it. Arranging it in the studio, we added the big orchestral drone with the piano and all that just to give it as massive a sound as possible."
It's almost as if Sonic Youth or My Bloody Valentine snuck into the mix.
Then, there's the hypnotic self-penned "The Young People," which begins with the line "On the day they found him swinging …," referencing, perhaps, Ireland's high suicide rate among youth.
It continues with a somber reflection on the fleeting nature of youth itself:



When the young people dance
They do not dance forever
It is written in sand
With the softest of feathers
It is not writ in stone
Like the walls of the chapel
And soon it is gone
Like the soft winters at home.



Pre-Lankum, while in their 20s, the Lynch brothers cut their teeth on punk rock, says Daragh, but were also listening to the Pogues, The Dubliners, Planxty and Christy Moore. "Because of that, we formed a band, Lynched, the two of us, a folk-punk group, and made a very low-key DIY album together, 'Cold Old Fire.' It was like anti-authoritarian punk.
"That went on for a few years and then Ian decided to take up the uilleann pipes more seriously and got very into traditional songs. He was studying folklore at the time and we got into the whole scene, playing sessions around Dublin. It was healthy and vibrant, with a lot of young people. That's where we met Cormac [MacDiarmada] and later Radie and formed the four-piece incarnation."
They also changed their name issuing a statement: "We will not continue to work under our current name while the systemic persecution and murder of Black people in the USA continues."
The Lynch brothers are Lankum's main songwriters, but Daragh is quick to note, "All four of us come to work on all the pieces. On 'Cold Out Fire' and [the second album] 'Between the Earth and Sky,' we wrote about what it's like to live in Ireland and the different political things going on, like the power the Catholic church had a few years ago. And about the recession and what it was like to have a lot of our friends and family have to leave Ireland to work."
Lankum's sound grew darker and more intense over time, as evidenced on their latest album, "The Livelong Day." "It really wasn't premeditated," says Lynch. "It was all kind of natural stuff. We're all hugely into listening to different kinds of sounds and genres. And with Spud, the producer, on board, he brings in his own taste as well."
Spud has been doing Lankum's live sound for three years. Lynch says he had substantial experience recording electric rock bands and had the "technical know-how to get these big, interesting sounds out of acoustic guitars, fiddles, uillean pipes and accordion."
The band built their base incrementally in Ireland and the U.K. and are now at the point where they can sell out a 1,200-seat room for two consecutive nights.
"It's still a lot of hard work and we're not rolling in money or anything like that," says Lynch. "Even the fact that it's possible to do this as your single source of income is a kind of success."
"'The Livelong Day,' has definitely been getting quite a lot of attention at the moment, a lot more than we ever expected," he adds. "This one really struck a chord with a lot of people across the board. Kind of mad, crazy. We've got Hozier talking about us on the internet and it's gotten us places we wouldn't have expected."
While no one would confuse Lankum for a band that lets the good times roll, Lynch says, "If we're playing a song that's very downbeat or deals with a difficult topic, then maybe during the chat between songs we'll be more relaxed, getting on board with the audience. We just try to be as honest as possible. This is exactly where we want to come from. The minute you start doing things for other people's expectations, that's dangerous. That's not a road you want to go down."
---
Lankum plays the Bank of New Hampshire Stage in Concord March 7 and the Iron Horse Music Hall in Northampton March 10. The band's original Great Scott performance in Allston has been rescheduled from March 5 to June 9.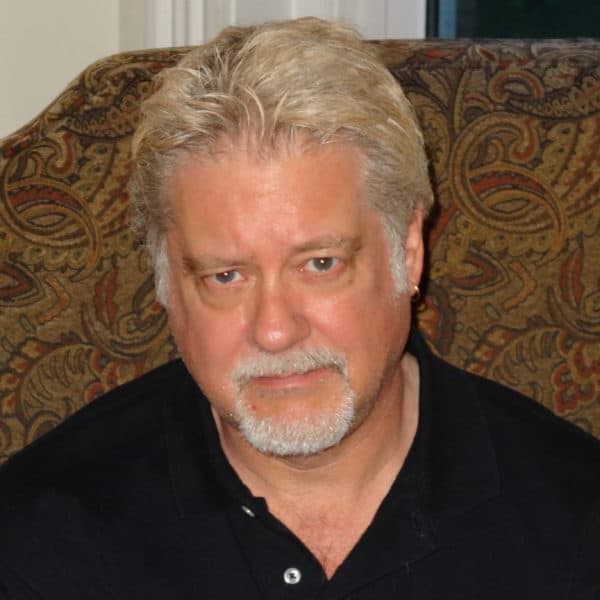 Jim Sullivan Music Writer
Jim Sullivan writes about rock 'n' roll and other music for The ARTery.