5 Things To Do This Weekend, From A Dance Performance To A 1982 Film Screening
Last weekend brought sunshine and warmth to the Commonwealth, but the temperature will drop this weekend. Do you know what that means? You'll need things to do inside of a warm building, potentially with other people who also want to be inside of a warm building. While hunkering down at your house is an option, we have events that will have you reconsidering being a homebody.
Saturday, March 7
If you want a jam-packed Saturday with the kiddos, look no further than this post-lunch event. Start at the Granoff Music Center for the Family and Children's Concert performed by the Tufts Opera Ensemble. After the show, children can enjoy an afternoon of creative activities, such as dance, a conducting lesson, a music composition session and more.
Saturday, March 7
This show has been performed across the country and is making its way to Greater Boston for just one night. This interactive theater performance features stories of folks growing up with hearing loss and trying to figure out the world while deaf. Those who use hearing devices and speak and those who exclusively use sign language will be in dialogue, and a Q&A will follow the performance with members from groups deafSpeak and deadSign.
Sunday, March 8
Inspired by the women artists in their exhibition "Women Take the Floor," the MFA is having a day of activities Sunday. You'll be able to hear a special reading of "Women Take the Floor" by City of Boston's Poet Laureate Porsha O and the Morse Study Room will be open for a special viewing of original work by women. If you see the work and feel inclined or inspired, guests will have the chance to perform a speech themselves.
'Cane River'
Museum of Fine Arts, Boston
Through March 19
Horace B. Jenkins, an Emmy Award-winning documentarian, made "Cane River" in 1982, but the film was lost for 32 years. Now, it's been dusted off and digitally enhanced and the MFA is putting it on the big screen. The cast and crew were made up entirely of African Americans, many in their roles for the first time. It's a love story set in Louisiana and explores the dynamics of two Black communities that descended from slaves but have had separate life outcomes. [Read what film critic Sean Burns had to say about the film before you go.]
Friday, March 6 and Saturday, March 7
Kizuna Dance kicks off their Boston premiere season with a weekend full of performances. All works in the company are inspired by various aspects of the Japanese language and culture. The group has performed shows internationally, but this performance is inspired by the 1988 Japanese post-apocalyptic animated film "Akira."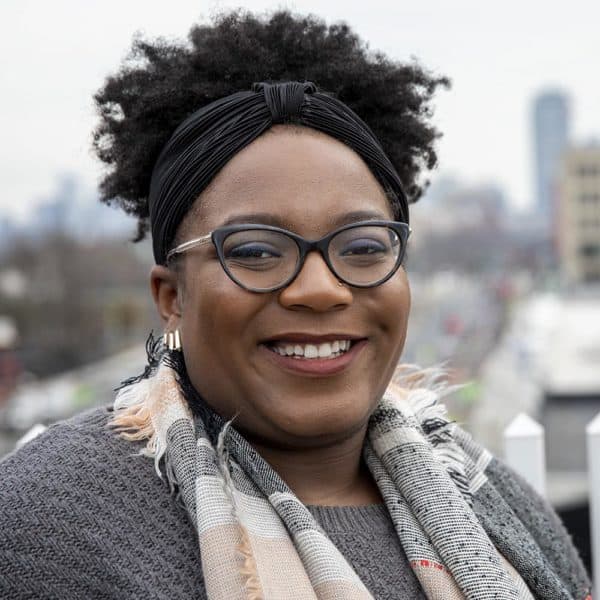 Christian Burno Arts Fellow
Christian Burno is the arts reporting fellow for The ARTery, WBUR's arts and culture team.