Take The Stage Or Stay Home? Live Music Is In Flux Over Coronavirus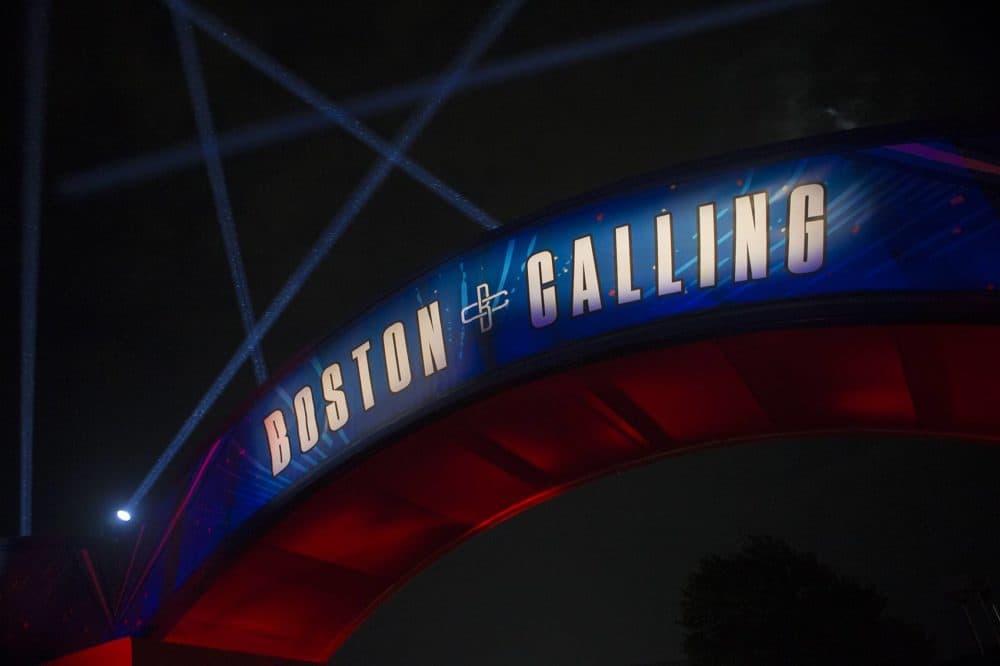 Whether it's infected a relatively small or ever-burgeoning portion of the U.S. population, fears about what the novel coronavirus and COVID-19 has wrought and may further wring has reached every corner of society. It's of special concern anywhere large crowds of people gather — sporting events, conventions, concerts.
The NBA just suspended its season because Utah Jazz center Rudy Gobert was diagnosed with COVID-19; he and his teammates on the Jazz are being quarantined at Chesapeake Energy Arena in Oklahoma City. (The Jazz played the Celtics in Boston on March 6.) The NHL has followed suit. The St. Patrick's Day parade was canceled in both Chicago and Boston and the Boston Marathon is in question. On March 11, E3 — the country's biggest video game convention in Los Angeles — was canceled.
The live music world is in flux. "The situation is way too fluid right now for us to officially comment," said a source from a major concert promoter. "Until we see what kind of guidance or directives we will be given by municipalities, the only thing I'm quickly learning is anything we say can become old news by the time the words even leave our mouths."
When it comes to concerts, there have already been some big cancellations. Pretty much every tour through Asia — from New Order to Green Day to The National to — has been canceled. Madonna and Queen with Adam Lambert canceled Paris dates. Miley Cyrus canceled an appearance at the World Tour Bushfire Relief concert in Melbourne, Australia. Carlos Santana canceled a European tour.
In America, the SXSW festival in Austin has been scrapped and the Coachella Valley Music & Arts Festival has been rescheduled from April to October.
"It's been brutal and it's gonna get worse before it gets better."

Eddie Vedder
A 14-date Pearl Jam tour is off. The band's singer Eddie Vedder issued a statement: "As residents of the city of Seattle, we've been hit hard and have witnessed firsthand how quickly these disastrous situations can escalate. Our kids' schools have closed along with universities and businesses. It's been brutal and it's gonna get worse before it gets better. So we are being told that being part of large gatherings is high on the list of things to avoid as this global health crisis is now beginning to affect all of our lives.
"Unfortunately, communing in large groups is a huge part of what we do as a band and the tour we've been busy planning for months is now in jeopardy… So, it is with deep frustration and regret that we are forced to make this most unfortunate of announcements… It certainly hasn't helped that there's been no clear messages from our government regarding people's safety and our ability to go to work. Having no examples of our national health department's ability to get ahead of this, we have no reason to believe that it will be under control in the coming weeks ahead."
For touring musicians, cancellations or postponements puts a real crimp in their earning potential as these days — with paltry sales for CDs and records and streaming royalties virtually negligible — most musicians make their money on the road.
The concert promoter source cited above added that the cancellation of one of the tennis world's big events — the BNP Paribas Open in Indian Wells, California — sent "a bit of a ripple" through the live music industry. The open attracts half a million fans a year.
There are at least five factors, or pressure points, in play. Does the band want to cancel a tour? Will the promoter cancel the tour? Does a city on the tour have an emergency municipal ordinance banning concerts exceeding a certain number of people? Will a particular venue decide to scrap any concerts? And — no matter what the others do — will members of the general public want to take a risk, whatever that risk may be?
In the Boston area, many things are up in the air. On March 11, most calls and emails to promoters and venues went unanswered. But by the evening of March 12, two of the world's largest live-entertainment companies Live Nation and AEG, along with several smaller agencies, announced the formation of a joint task force.
"At this time, we collectively recommend large scale events through the end of March be postponed," the statement read.
Earlier on March 12, Live Nation instructed its touring shows to prepare to return home, affecting all tours, domestically and internationally. Locally, Live Nation promotes shows at TD Garden, the House of Blues, Paradise Rock Club, Brighton Music Hall and the Orpheum Theatre, among others. Promoter AEG presents shows at Royale, Great Scott and The Sinclair.
What does this news mean? Joel Feingold, a former Boston-based independent concert promoter, posted on Facebook: "A major problem promoters have is financial. If a promoter cancels due to an epidemic, its insurance may not cover it. Specifics of force majeure clauses vary. 'Promoter risk' has historically been the norm and promoters buy insurance against certain risk. It may be that Live Nation is exposed. After all, broader coverage costs more. Another variable is that the promoters' insurance might cover, or partially cover, postponement even if there is no coverage for cancellations. It's all in the gory details of the policy."
The biggest pop music event of the season is the huge, multiband bill Boston Calling at Harvard Athletic Complex from May 22 to May 24 at Harvard Athletic Complex. Rage Against the Machine, Foo Fighters and Red Hot Chili Peppers are headlining the festival, with dozens of other bands scheduled to play over May 22-24. The bi-annual concert is produced by Boston Calling Events and owned by Crash Line Productions and The Madison Square Garden Company.
Asked about contingency plans, Alexandra Sullivan, co-founder of Boston Calling's public relations firm, 44-Communications, said she could not discuss the festival's status. "I'm not able to speak to that right now," Hynes said. "If there's any kind of announcement, you'll hear from us."
So while there's no word from the promoters of Boston Calling — or from any of the acts slated to play — Harvard University has canceled shows at another venue it owns, Sanders Theatre, at least through April 30. Could Harvard cancel Boston Calling? A querying email sent to Harvard president Lawrence Bacow was not answered.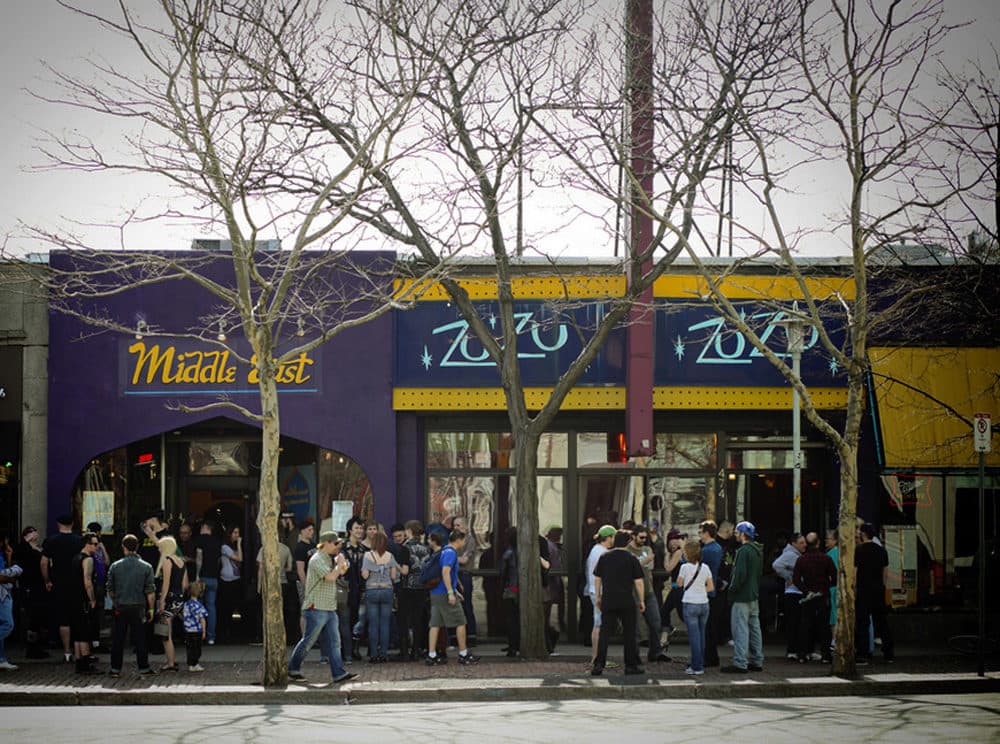 Michael Dorf, CEO of the City Winery clubs, which includes the club near Boston's North Station, said all current shows are on, but issued this statement: "We are taking the quickly spreading COVID-19 virus very seriously. As a business which is all about NOT social distancing, we have implemented every measure and precaution possible to create an environment for guests that is as safe as possible."
This includes: Nightly sanitizing of the venues and increased frequency of disinfection, extra employee vigilance about cleaning and closely monitoring the health of the staff.
At the Central Square clubs in Cambridge, the Middle East Downstairs and Upstairs and Sonia, co-owner Nabil Sater says no shows have been scrapped. Attendance, though, has been down "a little bit."
"We're taking lots of precautions and working with the Cambridge health department," Sater said.
"Preparing for the worst and hoping for the best, but not knowing what worst you're preparing for. There's no playbook for this."
Big Night Entertainment Group has the live music club Big Night Live at North Station and the dance club The Grand in the Seaport District, as well as restaurants and other clubs in Boston and at Foxwoods Resort Casino. "Like everyone else," co-owner Ed Kane said, "we are doing our part to implement even stricter internal sanitation and cleaning guidelines as recommended by state and federal health organizations. We are monitoring our employees in terms of travel and illness. We are allowing acts and private parties to postpone to later dates without penalty. And most importantly, we are following the suggestions and recommendation of the governor and the medical authorities as well as the lead of the city's larger venues. While it is not 'business as usual' we are open and operating as of this time."
Dead Kennedys and D.O.A. play Big Night Live Saturday, March 14. The next night, rapper Fabulous takes the stage, and the Dropkick Murphys the night after that.
On March 12, following a slew of other organizations and institutions making similar announcements, the Boch Center released a statement that it was taking "immediate action to either cancel or postpone all performances through March 30. This includes Nick Jr. Live (canceled), The Bachelor Live (postponed) and Lyon Opera Ballet (canceled). In addition, we are suspending theater tours and education programming effective immediately until further notice."
"Everybody in the live music industry is cautious and nervous," said my aforementioned, unnamed concert-promoter source. "Preparing for the worst and hoping for the best, but not knowing what worst you're preparing for. There's no playbook for this. We're developing this as it goes along. It changes minute by minute."
This article was originally published on March 12, 2020.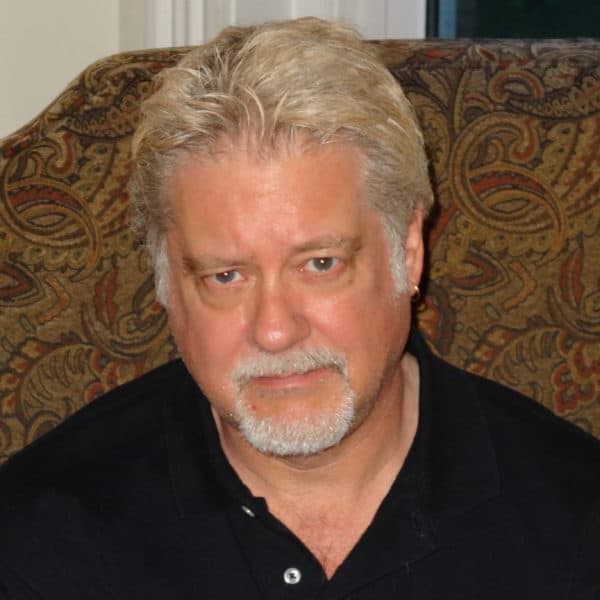 Jim Sullivan Music Writer
Jim Sullivan writes about rock 'n' roll and other music for The ARTery.