11 Songs To Help You Celebrate St. Patrick's Day At Home
It's St. Patrick's Day in Boston, one of the most festive days in the city. This year, there won't be the South Boston parade and bars will be closed. The Dropkick Murphys won't be shipping anything up to Boston on Lansdowne Street at the House of Blues. The Chieftains will not be entertaining at Symphony Hall, as they often do.
But with a computer or smartphone, you are not cast musically adrift on this day.
And while Irish music can be the saddest music and the most celebratory, if caustic. Sometimes, those things get tossed together in the same salad bowl of song. Consider these 11 Irish picks — some rockers, some not — but all gateway songs to enjoy on this holiday.
"The Boys from County Hell" - The Pogues
Of course, we start here. This was the band's first signature song and it signaled they had a singer who was not shy about kicking up a storm. MacGowan snarled, "I drank 10 pints of beer and I cursed all the people there" only to come to a point where "The boys and me are drunk and looking for you/ We'll eat your frigging entrails and we won't give a damn." And finally: "Stay on the other side of the road/ 'Cause you can never tell/ We've a thirst like a gang of devils/ We're the boys from the County Hell." It's a delirious whirlwind and, yes, it extolls a not-quite-healthy lifestyle. But, boy, during this song you want to be them.
"Alternative Ulster" - Stiff Little Fingers
Featuring one of the most bracing electric guitar intros in punk — a virtual call to arms — and released in 1978 at the height of "The Troubles." There was a political heft to the song, but they weren't taking sides or urging violence. The Belfast quartet, fronted by singer-guitarist Jake Burns, was a Catholic/Protestant mix and they were trying to envision some sort of unity in Northern Ireland. "Alternative Ulster" dealt with the reality of a constant police presence and tension, but it was also about bored teen musicians, angry that there was nothing to do and no venues to play. "They say they've got control of you — and that's a lie," barked Burns. "They say you will never be free — free — free."
"And The Healing Has Begun" - Van Morrison
There are innumerable possible choices when considering Van the Man's catalog, but I'll go with this mid-tempo song from 1979 about, well, healing. And seduction. There's a sense of spaciousness and peace in a song that's in no hurry to get anywhere. Morrison biographer Brian Hinton called it, perhaps, the central song of his career, harkening back to "Cyprus Avenue" from 1968's "Astral Weeks."
"Whiskey in the Jar" - Thin Lizzy
Ireland's best rock band of the early- to mid-1970s, Thin Lizzy scored with "The Boys Are Back in Town" and this rocked-up version of the classic Irish folk song of murder, mayhem and the bottle. The band's leader, singer-songwriter-bassist Phil Lynott, was, in real life, something of a lovable rogue — beloved by many punk rockers who emerged after Thin Lizzy — but also an alcoholic and heroin addict, a combination which killed him in 1986.
"Ride On" - Christy Moore
A sweeping, melancholic acoustic ballad by the founder of Planxty and Moving Hearts. Delicate finger-picking by Moore and an aura of understated beauty. It's an everyman or everywoman story about the lover that left and the one left behind: "I could never go with you no matter how much I wanted to … I turn to face an empty space where once you used to lie/ And look for a smile to light the night through a teardrop in my eye."
"Sunday Bloody Sunday" - U2
One of the most anthemic songs of an anthemically inclined band, this has the big martial drum beat and chiming, and then strident guitar licks, with U2 referencing a particular horror: The 1972 incident in Derry where British troops shot 26 Northern Catholics, killing 13, who were protesting internment without trial of suspected IRA members. (The soldiers were exonerated.) Bono, as he often does, found hope amidst turmoil: "How long must we sing this song?/ How long, how long?/ Tonight, we can be as one/ Tonight." A bonding song in concert for decades.
"The Wild Rover" - The Dubliners and Lankum
The Dubliners version is perhaps the best-known of this ancient drinking/regret song — and the Dubliners were a force in Irish traditional music from 1962 to 2012. "The Wild Rover" is a jaunty singalong and the undertone of remorse remains just that, an undertone. In the hands of the relatively young Lankum, the song is stretched out and achingly sad.
"The Foggy Dew" - The Chieftains & Sinead O'Connor
A mournful lament about an irresolvable conflict: Young Irishmen in World War I fighting for the British cause — and dying — as the Irish were trying to wage their own fight against the English. O'Connor's pure, chilling vocals resonate against Kevin Conneff's foreboding bodhran and midway through the song, it just soars via Paddy Moloney's uilleann pipes.
"Sword of Light" - Horslips
A quintet from Dublin formed in 1970 — called "the founding fathers of Irish rock" by Irish Music Daily, Horslips have been largely forgotten over the years. But at one point, they were in that prog-rock/folk-rock zone that Jethro Tull tilled so well. This is an upbeat song about courtship with several galvanic guitar/organ/drum breaks. It's more about lust than love, the singer offering a caveat that his heart is cold as steel and he's a stranger to himself. Nevertheless, he offers a sword of light to his would-be partner.
"Teenage Kicks" - The Undertones
The quintet came from Derry, and when they released this song in 1978, some of them really were still teenagers. One of the best three-chord punk/pop bands of its time with one of the best songs about being young and feeling like your world is ready to explode. In a good way. "I need excitement/ I need it bad," sings a quavering Feargal Sharkey. Maybe all you need to know: The legendary English DJ John Peel broke into tears when he first heard this song and expressed the wish that the opening lines be engraved on his tombstone: "Teenage dreams, so hard to beat." And in 2008, they were.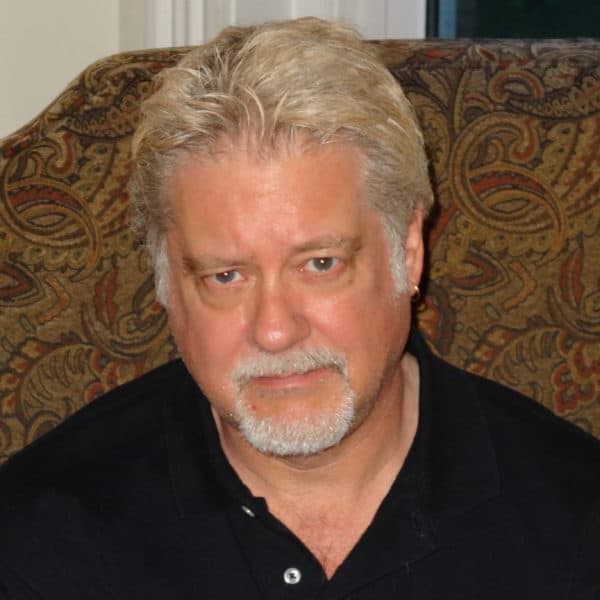 Jim Sullivan Music Writer
Jim Sullivan writes about rock 'n' roll and other music for The ARTery.