Virtual Opera Event Will 'Sing Out Strong' For Decolonized Voices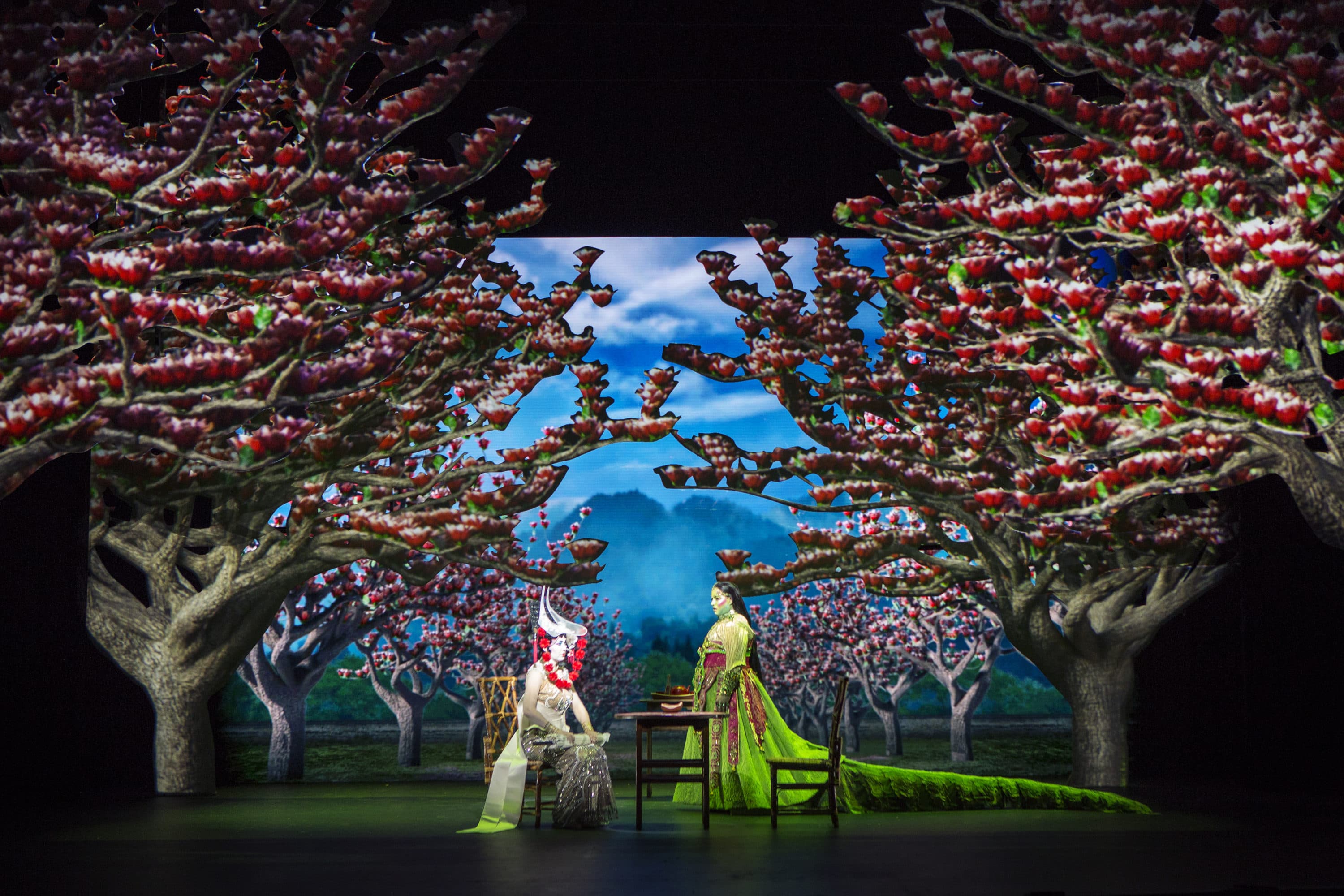 In the new era of social distancing, people fill their newfound free time by turning to the arts: watching movies and TV shows, listening to records, and tuning into shows on Instagram Live. Opera, traditionally performed at theaters, now joins the fray of online shows. White Snake Projects, an activist production company founded by Cerise Lim Jacobs in 2016 to honor her opera-loving late husband Charles Jacobs, trades the stage at places like Paramount Theater for Zoom. On May 13, White Snake Projects will host a free virtual presentation of opera "Sing Out Strong: Decolonized Voices." "Sing Out Strong" is a community project established last year to expand upon themes White Snake Projects presents in their main stage operas. This year, the decolonization theme of "Sing Out Strong" complements their main stage opera "Cosmic Cowboy," written by Elena Ruehr.
"Sing Out Strong: Decolonized Voices" was written by people with a wide range of backgrounds and experiences. The roster includes five students at the Boston International Newcomers Academy and members from the Chickasaw Nation of Oklahoma and the Nipmuc Tribe of Massachusetts. "This year is the 400th anniversary of the pilgrims landing on Plymouth Rock, and Native Americans view that landing as their colonization," Jacobs said. "As a new immigrant woman from Singapore, I, of course, have a special interest to service the immigrant and people of color communities that are in Boston and Greater Boston area." Last year's "Sing Out Strong" focused on immigration, complementing their main stage opera "I Am A Dreamer Who No Longer Dreams."
The opera was slated for a local tour at venues like Pao Arts Center and WBUR CitySpace, but the COVID-19 pandemic derailed those plans. Instead of canceling the opera, Jacobs decided to host the opera on Zoom. "I really miss...the fellowship of the audience, the sense that you're sharing with a group of other people. Whether you know them or not doesn't matter, but you're all sharing the same space, you're sharing the same joy, the same grief, you're being moved together. So I chose Zoom because it felt like the audience could have some participation," Jacobs said. Hosted on Mount Holyoke's Zoom platform, transitioning from an in-person to an online event took a lot of coordination. Pianist Timothy Steele and cellists Agnes Kim and Clare Monfredo are pre-recorded. The sound engineer mixes and syncs the audio, then splices the video of the accompanists together. The two singers, Brianna Robinson and Jaime Korkos, receive the video and will screen-share the video while singing live on Zoom.
"Sing Out Strong: Decolonized Voices" comes out during a time when the COVID-19 pandemic has adversely impacted immigrants. At immigration detention facilities, coronavirus cases have quickly risen. Furthermore, many undocumented immigrants are working frontline jobs for low pay. While the opera is free, Jacobs is directing donations to the Boston International Newcomers Academy. The public high school services new immigrant students, with many English language learners. The students played an important role in last year's "Sing Out Strong" and helped with this year's opera as well. "I go into the school and I work with the students on writing lyrics and we talk about the themes," Jacobs said. "This year, the panel selected five of the lyrics...written by these students, by these new immigrants students so it's really, really exciting for us all." Jacobs is directing donations to the school in hopes of supporting education opportunities for immigrants.
"I'm so conscious that those of us who can social distance are the privileged ones. Because a lot of other people cannot afford to do that. And those are...mostly people of color and the immigrant community, and in the immigrant community, there are a lot of people who are not documented," Jacobs said. "They have no social safety net, they're not eligible to get welfare, unemployment, they're not covered by the CARES Act in terms of the special stipends, and even if they were documented, a lot of new immigrants are afraid to take advantage of the social services because they are afraid...a lot of them have been left out in the cold."
Jacobs said she hopes the opera will communicate the impacts of colonization. "I hope they will feel fellowship with other members of the audience through participation in a joined event where they can hear each other applauding and cheering. I hope that they will be uplifting in that experience," she said. "And I hope that they will understand what a lot of our new immigrants, who are being vilified in the press by a lot of people in society, are going through at this time."
---
"Virtual Sing Out Strong: Decolonized Voices" streams on Zoom, Facebook Live and YouTube May 13 at 8 p.m.