6 Documentaries To Stream At The Retooled Salem Film Fest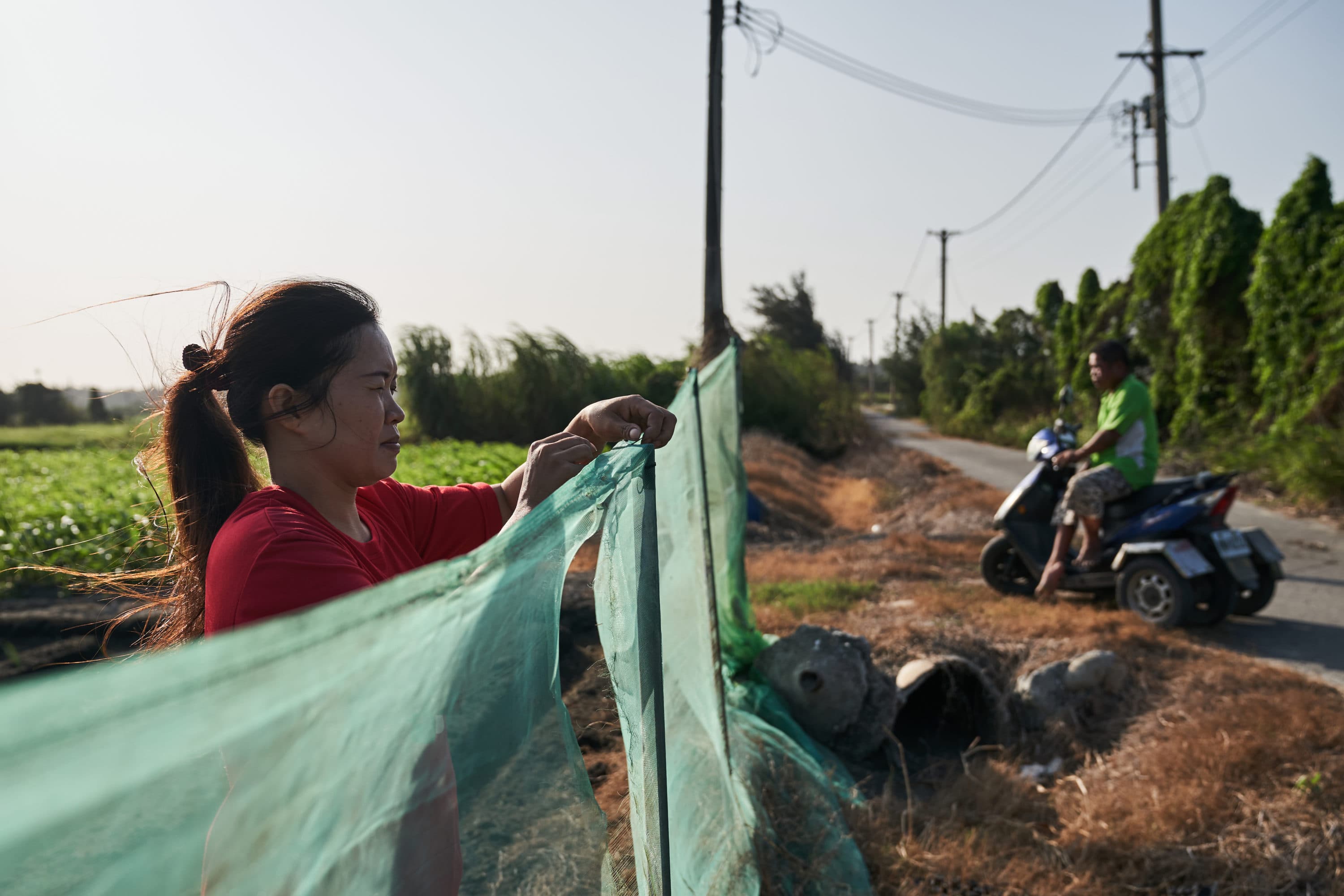 During the second week in March, when the pandemic came crashing into Boston, the 2020 Salem Film Fest had nailed down all plans but one. To be or not to be? After months of discussion, and the announced permanent closure of a key venue (CinemaSalem), organizers of the all nonfiction festival decided to be. They came up with a three-week slate of streaming documentaries, virtual director talk backs and added a thread, "Retrospective: Black in America," consisting of films from a Black perspective screened in prior years. With a dash of COVID-clever humor, instead of the usual "Come to Salem, See the World," the slogan now reads "Come to Salem, Stream the World." There are dozens of great films to choose from. These are my top feature-length choices.
The pressure to be "good," whatever that means, falls more heavily on women than men. In most instances, it's an impossible score to settle, especially when women themselves are commodities. Sally Wu's profoundly accomplished debut documentary examines one woman's obligation to economically provide for her South Vietnamese family. She marries a much older Taiwanese man, working tirelessly on his garlic farm, and picks up extra jobs to send more money home. It's never enough. Nor can she please her mother-in-law. Shot over three years, Wu captures the delicate and mostly unspoken negotiation between a husband and his "foreign" wife as they try to manage expectations in what feels like a no-win situation. Wu's patient filmmaking allows for each person's needs to be considered, weighed and reflected upon as their struggles ring familiar far beyond the small villages depicted. Somehow it keeps coming back to how the wife — the daughter — should or could do more. As Azhe raises her own daughters, she begins to question and resist the idea that there's any more to give. A 2020 must-see, Boston-based Wu won Salem Film Fest's inaugural Doc-a-chusetts Pitch for this project in 2016. Film rental available July 10-16. [Join me for a free live chat with director Sally Wu on Wednesday, July 15 at 6 p.m. Register here.]
"Mossville" has two potent ingredients for a great documentary — a charismatic, inspiring lead character, Stacey Ryan, and a story with unassailable visual evidence. As the documentary progresses, Ryan's home becomes the last green patch of life among an encroaching petrochemical wasteland (never has an aerial drone served a better purpose). But the story of Mossville starts long before Ryan takes his stand. Settled as one of Louisiana's first towns for freed enslaved people, Mossville was once a safe haven for African Americans. Generations later, "Mossville" shows that corporate interests and human-made pollution make Mossville an inhospitable — even deadly — place for Ryan and his family. Film rental available July 24-30.
Director Deirdre Fishel started filming the Minneapolis Police Department with the contention that women police differently. Women leaders, especially women of color, may be key to more effective, fairer policing. She frames the department's first and only woman police chief, Janeé Harteau, as a change agent, until she resigns after a police-involved shooting of an unarmed white woman. (The documentary points out how this case receives outsize court results compared to people of color who suffered similar fates.) Without Harteau at the helm, the three other women cops in "Women in Blue" wonder about their future within the force and question whether or not MPD can protect and serve. Because the director had completed the film before George Floyd's death at the hands of MPD officers in May, she's been circulating this version as a work-in-progress. Even still, it provides a fascinating back story to the national crisis resurfaced by the incident. See this version now, and see whatever the director adds to it in the future. While told from the officers' point of view, the film shows the tense scenarios officers face within their ranks, on the Minneapolis streets and among vocal community members who have strong ideas about who and how to police. Film rental available July 10-16.
It's not very "critic like" to rave, but I love this movie! I do. I really do. "The Life and Times of Winfred Rembert" is one of my all-time favorite Salem Film Fest films. It starts as an unassuming introduction to a folk artist, a Connecticut man who paints to remember his Southern upbringing. He paints the soda shop. The baseball diamond. The cotton fields. The chain gang. Since his ancestors have no similar record, he imbues images from his segregated youth with an intense resolve. The more time spent with Winfred Rembert, the more his work prevails as an irreplaceable document of American history. Part of the film's story is how long it takes for the art world establishment to acknowledge Rembert's brilliance. It's not just that his paintings are full of life, layered as they are with humanity, they burst at the seams with deep pain and overwhelming love. For a festival that has a sub-specialty in films about the artist's process, director Vivian Ducat's "All Me: The Life and Times of Winfred Rembert" hasn't left me since I watched it in 2012. It weds the story of creator and created with an easygoing assurance that this man was destined to paint. Film rental available July 10-30.
What does it mean to manufacture, collect and exchange objects steeped in America's racist history? Can one neutrally participate in, for example, the purchase of Civil War paraphernalia? Boston-based filmmaker Chico Colvard explores these questions in a provocative triptych from 2018, part of this year's "Retrospective: Black In America." "Black Memorabilia" may sound clairvoyant if today's disputes over commercial icons, statues and mascots hadn't been festering since the moment slave owners set foot in North America. Chico Colvard's documentary knowingly sidesteps an expected approach to the conversation. Neither obvious nor angry, the documentary subtly points out what happens when values and value collide. This conflict lies at the heart of American identity and the systems on which its wealth and power depend. It urges viewers to see that who's buying and selling matters. Just as who's behind the camera matters. Film rental available July 10-30.
Under the wide-open skies of Montana, a growing number of households have a mezuzah on their door frames. That's in part because Hasidic Chabad-Lubavitch Rabbi Chaim Bruk has set out to find Jewish families and offer them this blessing. But not without controversy. Engrossing and inquisitive, "The Rabbi Goes West" takes an insider's look at how and why different sects within Judaism disagree over the evangelical tactics of Chabad, particularly its stance on women. The scenes with Chaim and his wife Chavie show their charming family as open-hearted and welcoming. It's the scenes in which Chaim's not present that stand out (though he's invited), save one heated philosophical dialogue he has with another rabbi. Tensions run high as they expose the foundations of each other's beliefs. For both, it comes down to life and death. This thoughtful film by Cambridge's Amy Geller and Gerald Peary hangs on the question of given such a chasm, what's in store for Jewish people and the communities who care about them going forward? Film rental available July 17-23. [Read more about this film in ARTery contributor Loren King's piece: "Documentary 'The Rabbi Goes West' Showcases Talent Of Boston Film Community."]
Shorts Shoutout
The Salem Film Fest shorts screen for the duration of the fest. Each year, Boston-area filmmakers (principally Joe Cultrera and Perry Hallinan) make a few more Salem Sketches, on-the-ground glimpses of Salem on Election Day or inside the corner record shop. In sum, the sketches make an impressive visual archive of the city and its people. Also up this year, and worth a look, are shorts by Boston-based Paul Turano ("Backyard On Saint Rose") and Adam Mazo and Ben Pender-Cudlip ("Dear Georgina").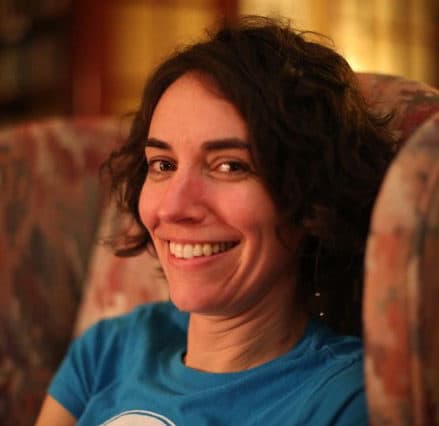 Erin Trahan Film Writer
Erin Trahan writes about film for The ARTery.