5 Things To Do This Weekend, Including A Dance Party and Virtual Listening Party
Do you feel that slight breeze in the air? How excited is everyone for cooler weather? Because I'm elated about not getting overheated every time I leave my house. Something else cool that's happening is Hispanic Heritage Month, which goes from Sept. 15 until Oct. 15. What a great time to find ways to support Latinx artists and communities in Boston and beyond! NPR has some great shows that share stories of Hispanic culture and arts. Check out their playlist, and in between listening to those, tune into these events this weekend.
Thursday, Sept. 17
There's really nothing like a good dance party in your living room. Pop open the bubbly and set your speaker volume to the highest decibel because you're not going to stand still for very long with the music lineup the ICA is blessing us with. Raquita, Oscar Nñ and Riobamba are on deck for this two-hour deejayed event. Party entertainment service Picó Picante is an inclusive collective that centers BIPOC artists and communities, so this will be a safe space for everyone!
---
Thursday, Sept. 17
In case you didn't know, Central Square Theater has taken up residency at Starlight Square, the Cambridge communal entertainment space, until October. Check out the local show listings on their website, but one I'm excited for is this show, written and performed by Micah Rosegrant. It's part play, part concert, part oral history and follows a queer Filipinx poet who lives in America. This unique show does require a ticket, but walk-ups are encouraged if you can't snag one online.
---
Friday, Sept. 18
The Haley House Bakery Cafe is teaming up with 67 Degrees Brewing to host a beer garden on their outdoor patio. If you aren't familiar with 67 Degrees, it's the only woman-of-color-owned microbrewery in Massachusetts. It's also the town of Franklin's first brewery, so they're already making waves, making this collaboration feel a little more special. Along with the beers they'll be providing, there will also be food from the Haley House kitchen.
---
Friday, Sept. 18
Listening to the same ol' music gets boring after awhile. Anjimile is here to save the day and our ears. They're a queer, transgender singer-songwriter with a new album, "Giver Taker," set to release Friday. The listening party is being held with Newbury Comics and will feature an interview with the artist to discuss the album. You should definitely take a listen to their newest track "Baby No More Time" before the event. Tune in, sit back, and relax as you become entranced by the beautiful music of Anjimile.
---
Sunday, Sept. 20
Bestselling author of "Martha's Vineyard, Isle of Dreams" and artist Susan Branch is hosting a delightful tea party via Zoom. She's inviting us into her home on Martha's Vineyard to talk about her new book "Home for Christmas." The self-illustrated book follows Susan as she celebrates Christmas with her family post-World War II. Make sure you have your tea and finger foods on hand because there isn't much of a tea party without those, right?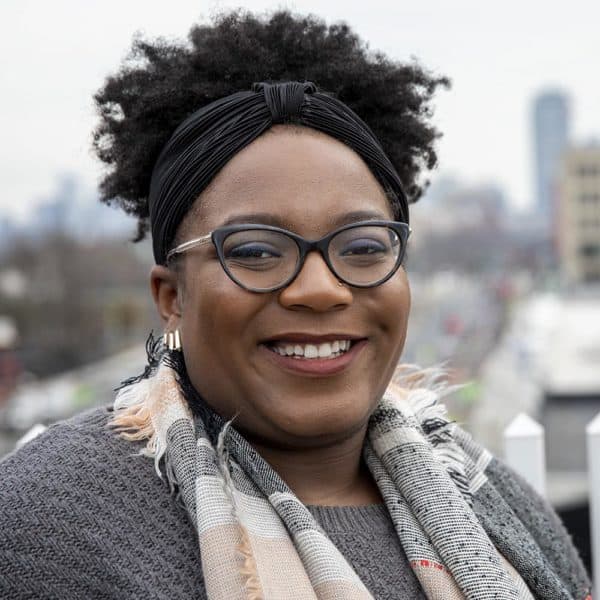 Christian Burno Arts Fellow
Christian Burno is the arts reporting fellow for The ARTery, WBUR's arts and culture team.