Listen: In Probing Folk Songs, Alisa Amador Explores Crises Of Identity And Love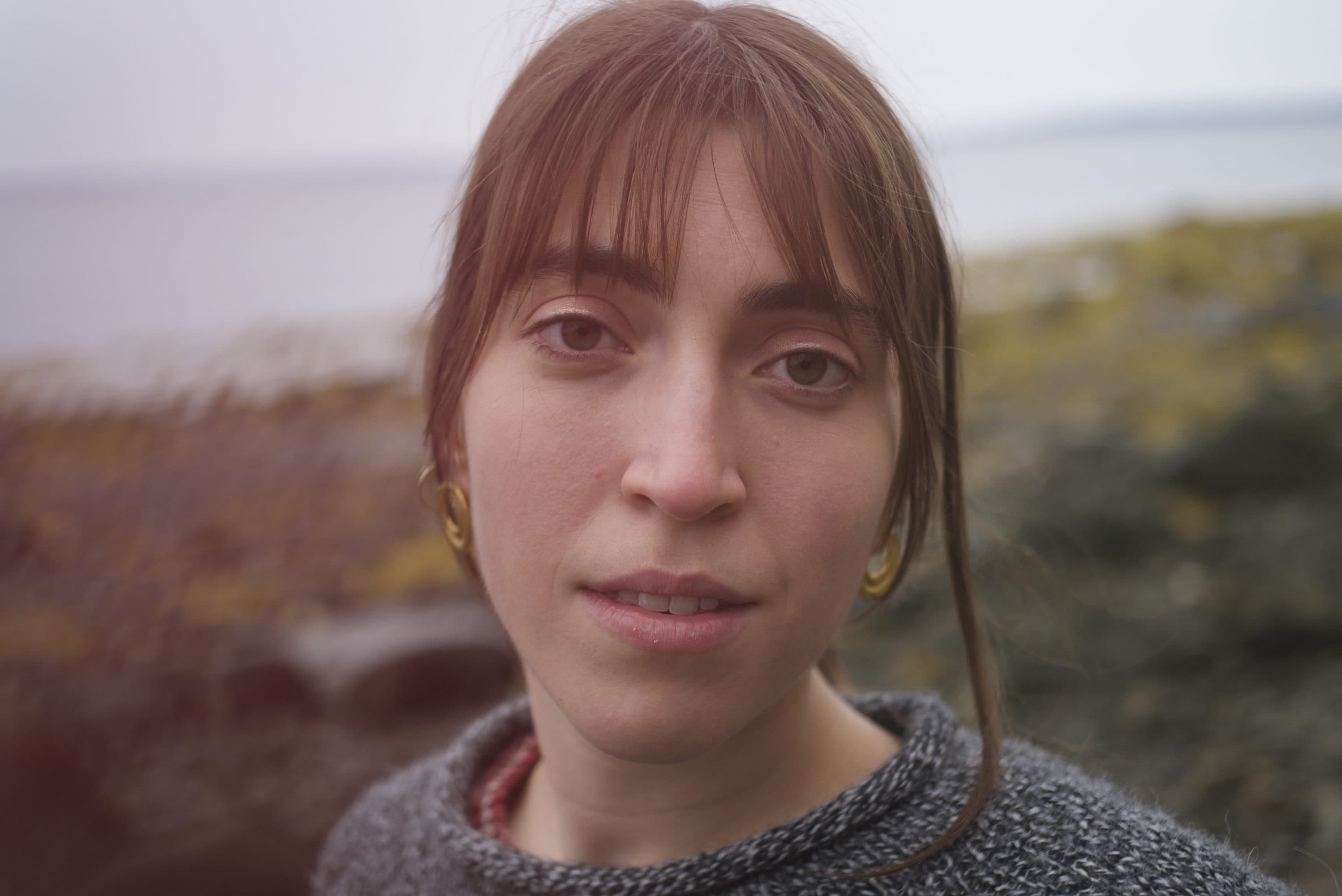 This is an exclusive song premiere, part of The ARTery's effort to highlight ascending New England musicians.
---
---
The first thought in Alisa Amador's "Red Balloon" is fear. Catching sight of a balloon rising in the distance, Amador worries it might land in the ocean. "I pray it hits the beach," she sings, as a string ensemble swells above whispery finger-picked guitar.
The song is about the apprehension that comes with falling in love: it's beautiful, but potentially destructive. Buoyant, but destined to fall to Earth.
Amador wrote "Red Balloon" to process her blossoming feelings for someone. "Songwriting, for me, is like going to the bottom of the well, like the thing you buried the deepest inside of you that's troubling you, but you don't want to face," Amador says. "And the song just takes it right out to the surface."
"Red Balloon" and its accompanying "B-side" single, "Milonga Accidental," are Amador's first releases in nearly three years. They're quieter, more contemplative, than the songs on her 2018 EP "Salt," which showcased a big voice and jazz-inflected melodies. Amador seemed for all the world like a budding neo-soul belter in the mold of Amy Winehouse or Emily King; now, she shares more with quiet, probing folk of singers like Adrianne Lenker or Joan Shelley.
But Amador says that, rather than reflect a shift in her songwriting, "Red Balloon" and "Milonga Accidental" are simply expressions of her polyglot influences. The Cambridge singer grew up in a musical and multilingual household; her parents, Brian and Rosi Amador, founded the Latin-roots band Sol y Canto. The family used to go on tour together, with Alisa and her twin brother singing backup to her father's bilingual children's songs. The experience was formative, as was "seeing how seriously my parents took their work as composers and interpreters and the intense presence that they had with each song," Amador says.
But life as New England-based, Latinx folk singers was not without its complexities. "I just used to worry about fitting into a box," Amador says. "Milonga Accidental," which is written in Spanish, addresses some of these worries. "Cuando sentiré mi hogar en mi voz?" she sings over a syncopated milonga rhythm. "When will I feel at home in my voice?"
The answer? She's getting there. "I'm in the process of making a home in my multitudes of music," Amador says. "Little by little, I'm realizing that I don't have to hide any parts of myself when I share what I've made."
---
Alisa Amador's "Red Balloon/Milonga Accidental" is out Dec. 11.
Note: The audio for The ARTery's music premieres comes down after the track is released. You could still listen to the track via the streaming service embed above.
This article was originally published on December 09, 2020.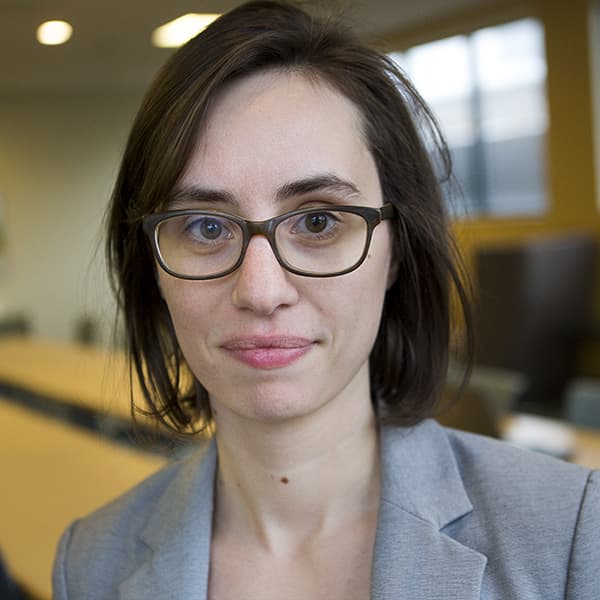 Amelia Mason Arts And Culture Reporter
Amelia Mason is an arts and culture reporter and critic for The ARTery, WBUR's arts and culture team. She covers everything from fine art to television to the inner workings of the Boston music scene.