Still Locked Down, The Dropkick Murphys Play On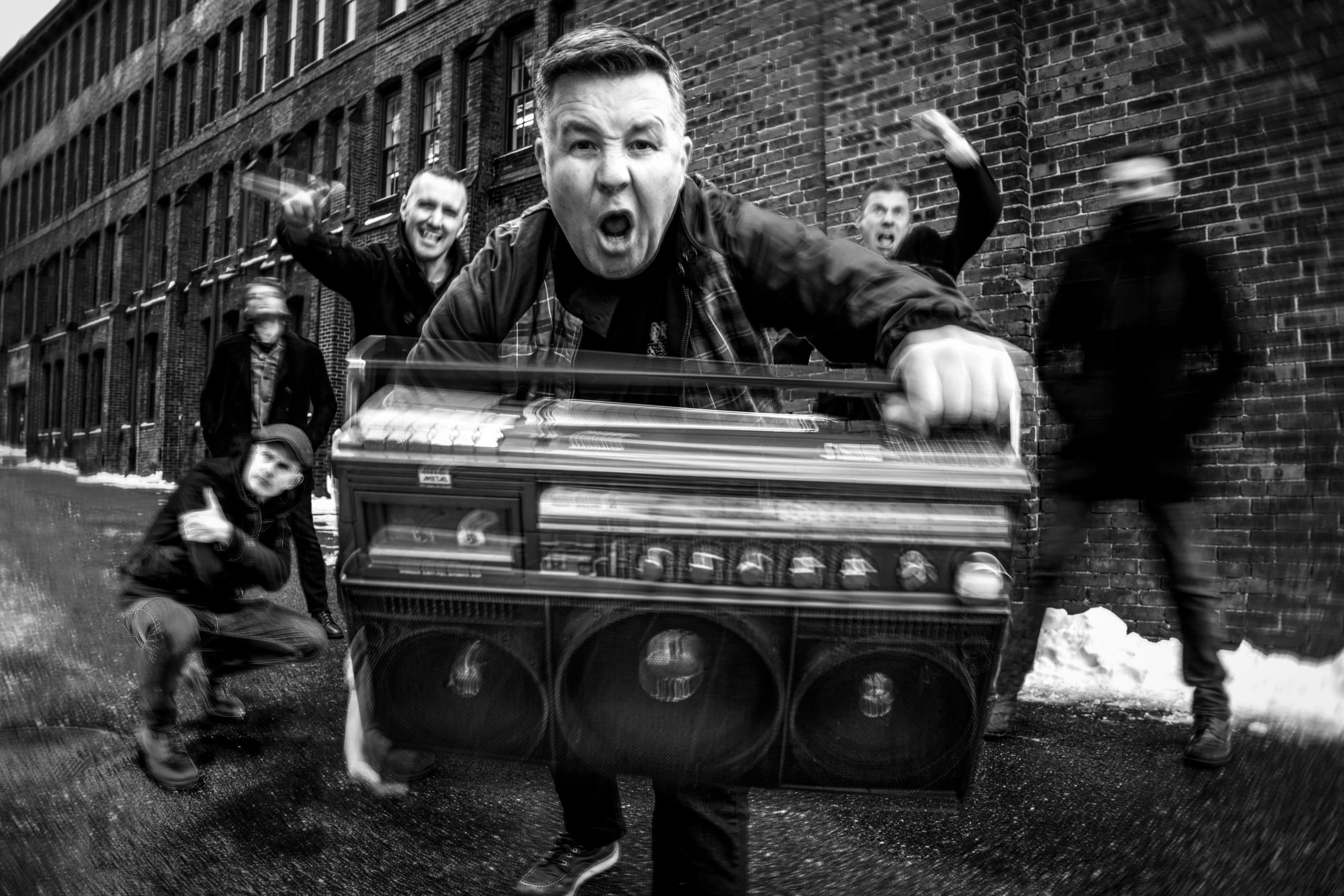 Editor's Note: This story contains a profanity that is spelled out because it is the official title of a song included in the post.
In the before times…
During St. Patrick's Day week, Boston music fans could look forward to a skein of shows at clubs by Dropkick Murphys, the Celtic-colored punk rockers. The sextet, fronted by co-lead singers Ken Casey and Al Barr, has done 23 of them. But, as we begin year two of the pandemic, the band readies its second live-from-a-huge-soundstage-outside-of-Boston show. It's called "Dropkick Murphys St. Patrick's Day Stream 2021...Still Locked Down" and it takes place at 7 p.m. on March 17.
That's as good as it gets.
"I guess it's the age-old thing," says Casey, on the phone from his South Shore home. "You never really know how much you miss something til someone takes it away. That feeling of being on stage and connecting with an audience, there's no feeling like it. It can't be replaced. It's a huge void for us."
A year ago, Dropkick Murphys got the shutdown order just before the gigs were to start. Casey says they had to work themselves out of a "sulk" and quickly scramble to set up the physically distanced virtual show. This year, the new wrinkle, explains Casey, "is we're doing a video wall on four sides and we're kind of facing in toward each other. If you can't play to an audience, it's nice to have somebody to connect with so we'll all be looking at each other."
Expect to see a collage that includes edited DKM music videos and old Boston footage, like shots of the Rat — the defunct Kenmore Square punk club where they began — and crowd scenes from Bruins games at the Boston Garden in the '60s.
Still, it's not easy playing to just an audience of the camera crew, even with a potential virtual audience of millions. "It takes a concerted effort to do it," says Casey. "You gotta realize there are people on the other side of that camera, because we're not having that adrenaline immediacy back from the crowd. Whatever you think is 100%is probably 80%, so we've gotta turn it up. We have to really remind ourselves, motivate ourselves."
You'll hear four songs from the band's upcoming 10th studio album, "Turn Up That Dial," dropping April 30, including the first single, "Middle Finger," and the second, "Queen of Suffolk County."
The "queen" Casey writes about is a composite character, drawn from women he knew and sort of fell for as a youth. She drinks Jameson and ginger, snorts cocaine and is not averse to violence. Sings Casey: "She was fire, she was lust/ She was the devil with a bit of angel dust."
"When I was 16," he says, "I was hanging around some of the buckets of blood [bars] and there was some girl who was 21 I had a crush on. But [the song] was also about that type, someone scarier than the men, an ode to some of that era and some of the women I was surrounding myself with."
Casey employed a fake ID back then, but his drinking days were done just about as he turned legal. It will be 30 years come March 30 since he's drank alcohol. (The band, he says, comprises a mix of recovering alcoholics and those "who can drink successfully.")
Though they've been doing it for a quarter century, Dropkick Murphys will sometimes get flak for fusing traditional Irish sounds — via banjo, mandolin, accordion and tin whistle — into their full-bore punk attack, like an amped-up Pogues. That is, they lack "authenticity."
"It seems to me that they started as a punk band and embraced the Irish aspect of their backgrounds into their music," says DKM friend Jake Burns, lead singer-guitarist of Stiff Little Fingers, the veteran punk group that formed in Belfast, Northern Ireland. "The 'not being Irish' thing is a strange criticism. It's rather like the 'blue eyed soul' argument, or can 'white men sing the blues?' At least their ancestry brings them closer to Ireland than, say, Eric Clapton is to the Mississippi Delta. Let's be honest, the city they come from is pretty famous for being as Irish American as you can get."
Casey's take: "The way we've always conducted ourselves as a band is to say, 'Hey, we're Irish Americans; we're not trying to wave the Irish flag. We don't put the Irish flag on our merchandise, we've never waved the Irish flag, we've waved the Irish American flag, which I think is its own distinct entity.' And we've always tried to let the music stand for itself."
A lot of songs on "Turn Up That Dial" are look-back tunes, with the DKMs waxing homesick for Boston and referencing some of its touchstones of yore, as well as honoring early inspirations like The Clash.
"It's a lot about our musical influences," Casey says. "I did that a lot during 2020 — put on a song, put in the earbuds, close my eyes and listen to a song I've loved for years and let it take me to another place. That's what music is and I think people have used it to a larger degree this past year as an escape."
In terms of recalling various misdeeds and times gone by — some with regret, some with pride — Casey says, "I think most of that derives from the fact that we're trying to stay the hell away from anything current because it's such a down year."
"Smash Shit Up" has to do with doing damage as a youth, being respectable and responsible in middle age, but still kind of missing that old destructive kick. "I think it's a fine line," Casey offers. "This is what I used to do, but I'm also being proud of the fact that I can't do it anymore. Even though I want to, I can't. There's not the same aura around carrying yourself a certain way when you're 51."
The pandemic is not referenced directly, but the closing track is a ballad — "I Wish You Were Here," which took shape as an elegy to Barr's late father. It could easily double as a song about pandemic losses.
Casey says his politics are generally "center-left" and laments that some friends he grew up with have gone "hard right." In "Chosen Few," Dropkick Murphys drop a bomb on Donald Trump, though consciously not naming him: "We traveled to the top, now they're ready for our fall … We used to be the heroes, today we are the trash."
The DKMs refer to the former president as "the guy in charge." Casey says, "'Chosen Few' is basically about the outside worldview of America. But that guy is finally gone and I don't want him to live on in song. Not that he's going to listen to a Dropkick Murphys song, but to not give him any more of a platform."
"Ultimately, we all need to come together," he says. "We talk about America and after 9/11 how we all came together, everyone hugging. And now [with the pandemic] more people are dying. You can't even compare the amount of death and yet people are more severely divided, philosophically, and when it comes to politics."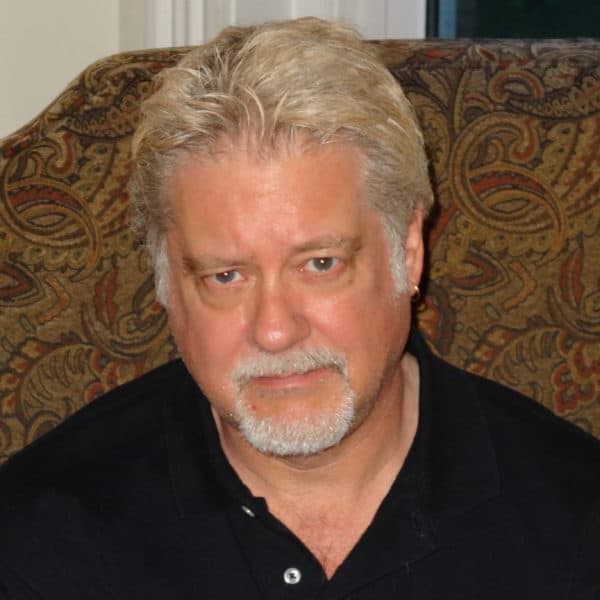 Jim Sullivan Music Writer
Jim Sullivan writes about rock 'n' roll and other music for The ARTery.