5 Things To Do This Weekend, Including A Magic Show And A Night Of Meditation
After daylight saving time kicked in on Sunday, we might all be catching up on some rest. Although we lost an hour of sleep, we are one step closer to spring, which will hopefully bring nicer weather. Currently, the temperatures are unpredictable, so I've selected a mix of events for this weekend that are in-person and virtual — because we never know which days will be perfect for a walk and which days will be better spent indoors. From a window gallery to a night full of magic and illusions, I have plenty for you to choose from, no matter the weather.
On view through April 10
Organized by Boston LGBTQIA+ Artist Alliance (BLAA), alongside curator Hogan Seidel, the Fountain Street Gallery has been rotating works of different artists at the designated area that is known as "The Sidewalk Gallery." The gallery houses short, silent works across two 50-inch screens. In this exhibit, trans artists dive deep into exploring the different concepts that come with learning more about experimental film. All of the artworks are a reflection of the trans body and a representation of identity. This week, the featured moving image artist is Malic Amalya, whose work is spread across 16mm film, 35mm slides and videos that are centered around reflections of queercore and prison abolition. This event is perfect for a day that might be nice enough to walk around, as the exhibit is on display 24/7 through the window.
---
Through April 11
After 100 years, The Conjuror's Club — a secret magic society — has decided to create their first event of this kind, in partnership with the American Repertory Theater. Four magicians will bring a night of magic tricks and illusions to your home. To make this a unique and truly immersive experience, the A.R.T. will send secret packages that contain items to be used during the show. Magic is a change from the events I usually tune into, so this is a chance for a new experience and a fun one at that! But they do have one condition — you keep all the secrets you learn to yourself.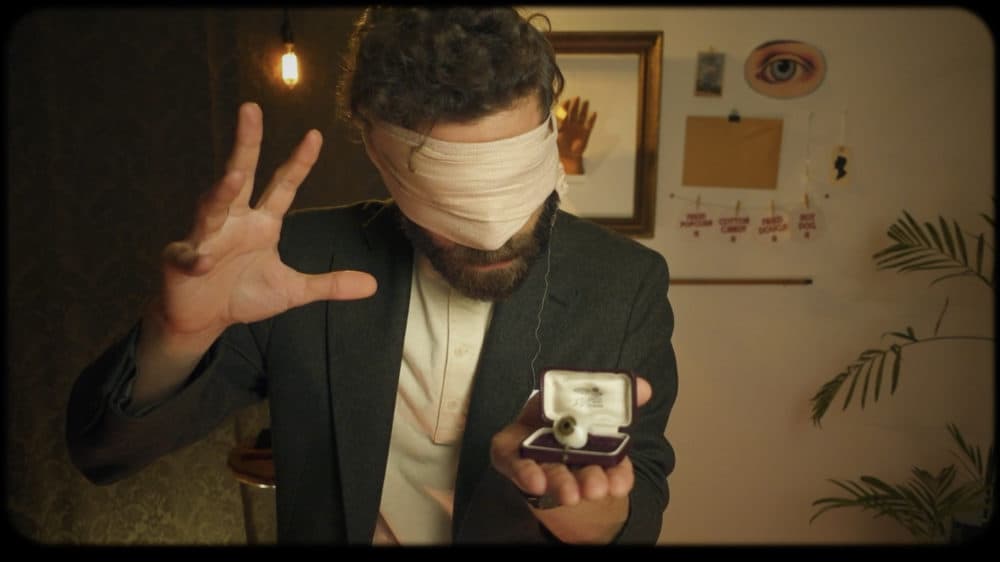 ---
Thursday, March 18
Founded in 1807, Boston Athenæum is one of the most renowned libraries in the country. Guided by docent Clive Martin, this virtual tour takes you through the library's historic landmark building and its rich collections, which hold a lot of information on local Boston and New England history. Who says you need to travel when you can learn all about your city and its fascinating history from the comfort of home?
---
Thursday, March 18
Being home for so long has pushed some people to develop new forms of self-care and practicing mindfulness is one of those forms. The Museum of Science is holding a special event with Maïté Paillet, the founder of the Institute for Integrative Mindfulness and Movement. This is the perfect opportunity to check-in with yourself as you're guided through a meditation inspired by calming waters. This event is open to participants new to mindfulness practice and meditation.
---
Saturday, March 20
Led by Parent Tours, this tour-by-car is geared entirely for parents and will make it so much easier for babies who might get too fussy on a walking tour. Parent Tours also offers other tours around Greater Boston that explore city art, graffiti and surrealism around. On this tour, you will be guided around the historical places that are a must-see in Dedham as well as hidden gems around the town with public art sprinkled in. All you need is your GPS, a charger and cellphone so that you can tune in and listen at each stop. This tour is just as interactive as a walking tour would be — including being able to ask questions and share your thoughts. Advanced registration is required.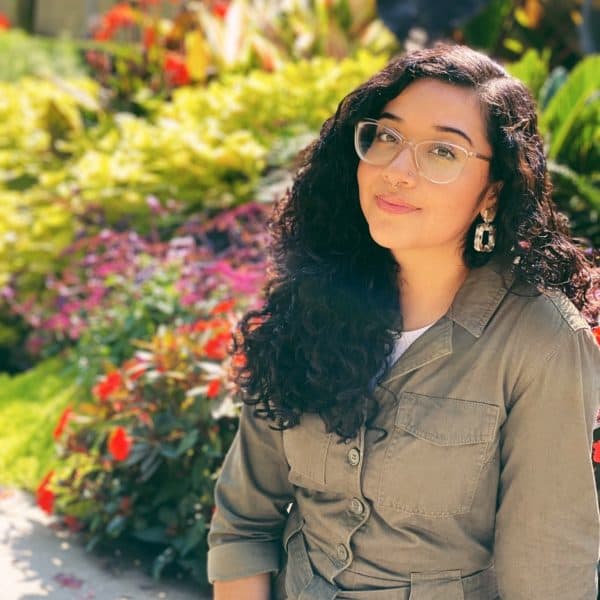 Magdiela Matta Arts Fellow
Magdiela Matta is the reporting fellow for The ARTery, WBUR's arts and culture team.