5 Things To Do This Weekend, Including A Night Of Jazz And A Flower Display 
Jazz is one of my favorite genres of music, I love playing it on a morning where I can sleep in and take my time making breakfast. When I hear it in public, it makes me feel like I'm in a film and as if the song is part of the soundtrack. Jazz just holds so much emotion, even when it doesn't include lyrics. My music suggestion for you to carry into the weekend is one of my favorite jazz songs — "In A Sentimental Mood" by John Coltrane and Duke Ellington. I've rounded up a selection of weekend events that'll get you jazzed up and feeling renewed. From a trip to the zoo to walking through a museum with blooming flowers, listening to jazz music outside to heading over to a market full of creativity — whatever you choose to do will hopefully leave you looking forward to what's to come this spring season. Happy April!
Through April 12
I love flowers, but I often don't know the names. One type I've learned about this week are the beautiful orange hanging nasturtiums that are adding splashes of color to the Isabella Stewart Gardner Museum's courtyard. As part of an annual tradition, the museum will have these vined flowers draped from the balconies — some hanging as long as 20 feet — just in time for the birthday celebration of Isabella Gardner herself, on April 14. They only last a few weeks so be sure to check them out!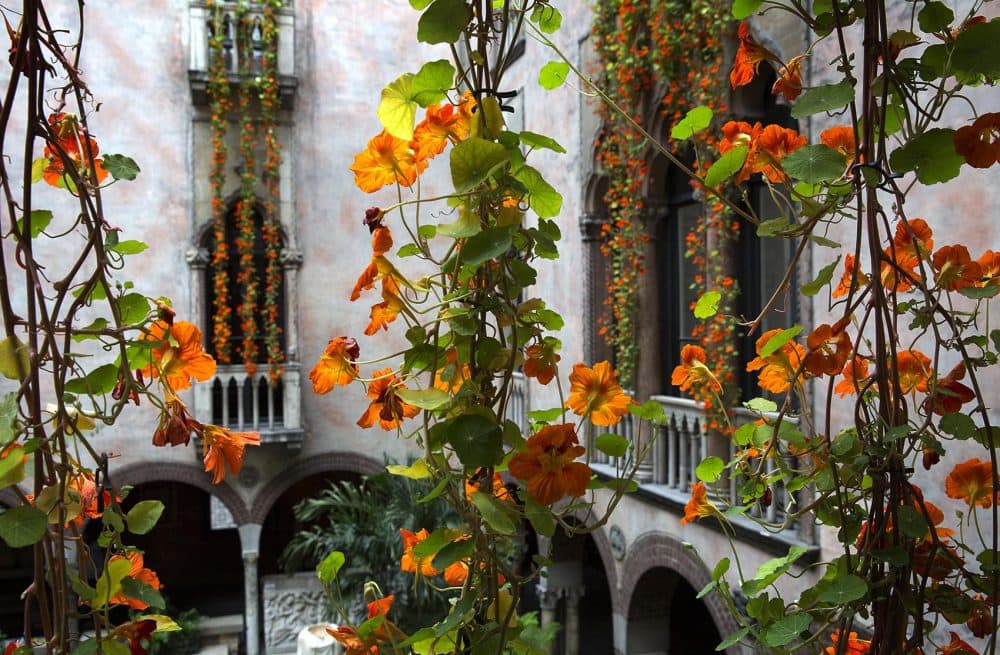 ---
Friday, April 2
My favorite way to get inspired is to surround myself with creativity and SoWa First Friday is the perfect chance to do that. The SoWa Art + Design District is once again opening its doors allowing us the opportunity to check out galleries and local artists' studios. First Fridays are a great way to get to know our local arts community — from admiring the work to getting to speak with artists about their creations.
---
Friday and Saturday, April 2-3
This multimedia presentation fuses musical acts, video displays and art exhibits that span across different mediums. The dynamic performances can be seen and heard from the outside of Jazz Urbane, Black Market and the Nubian Gallery which are all on the same street! The illuminating experience is an hour long and has outdoor speakers and light projections that'll make your night stroll feel magical.
---
Saturday, April 3
Zoos are already one of the most interesting places to go, but this Saturday, they're having a mobile scavenger hunt to entice you even more! (Hint: Be on the lookout for blooming signs of spring.) This Saturday, there is also the opportunity to check out the "animal enrichment schedule," which is a time where zookeepers emulate similar natural environments for animals so that they can practice their natural instincts the way they would out in the wild. I recommend checking out the gorillas.
---
Sunday, April 4
This Easter Sunday, The Beehive — a self-proclaimed "Bohemian eatery" — has got all your bases covered. If you'd like to celebrate without the cooking and without the need to entertain guests, this event is for you. The Beehive has a full menu with Easter specials for brunch, including baked French toast and grilled brisket hash. While you're eating, there will be live music playing from guitarist Jim Kelly, who is also a professor at the Berklee College of Music. (Live music at Brunch? Feels like a return to the "Before Times.") The Beehive is also offering Easter supper with live music from blues act Bruce Bears and Friends.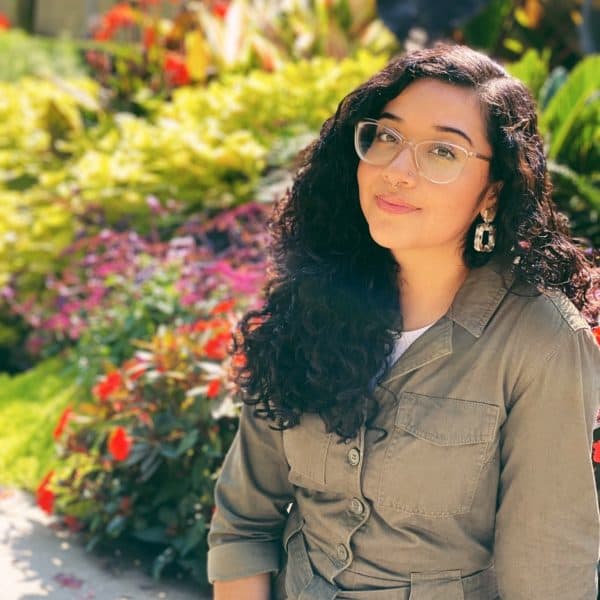 Magdiela Matta Arts Fellow
Magdiela Matta is the reporting fellow for The ARTery, WBUR's arts and culture team.