Coolidge Corner Theatre Announces May 13 Reopening Date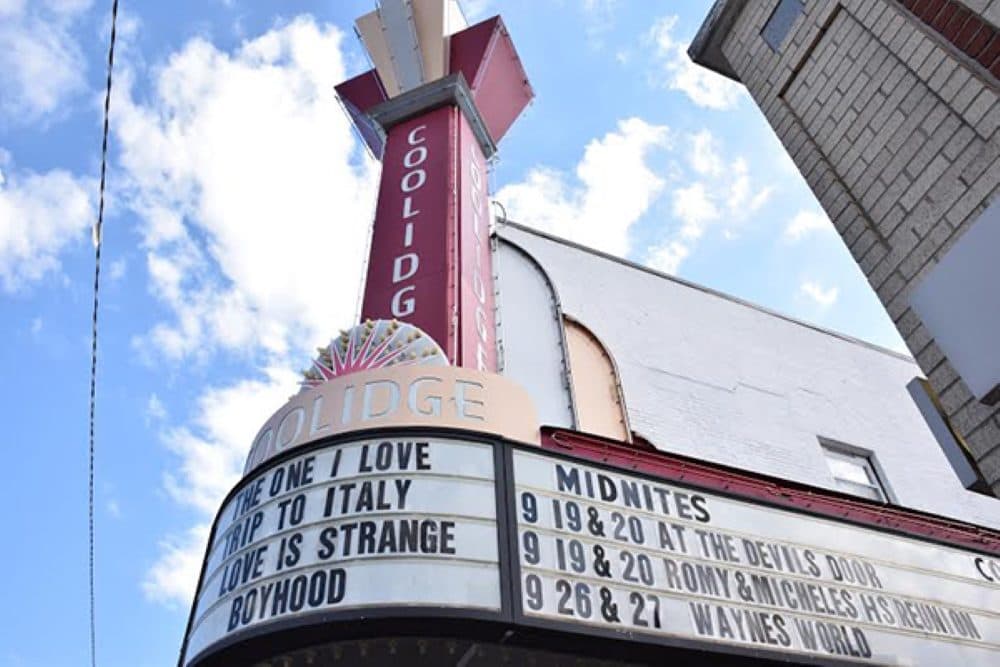 Brookline's Coolidge Corner Theatre announced plans Thursday, April 22, for a phased reopening, with ticket sales beginning on May 7. The theater plans to start welcoming back moviegoers on May 13 "with some Coolidge favorites that demand to be seen on the big screen" and first-run features anticipated to start running in June.
The Coolidge will continue offering private movie party rentals and virtual screenings, and will open its "Moviehouse 1" for screenings at 15% capacity, or 68 seats, from Thursdays through Sundays. Tickets will be sold online with reserved seating, there will be no concession sales at public screenings, and guests will be required to wear face masks at all times.
"The past 13 months have been the biggest challenge in the Coolidge's 88-year history, we have been humbled by and are grateful for the outpouring of support we've received," the theater says on its website.
Another Boston-area theater, Regal Fenway, announced Wednesday that it would reopen April 23.