Viola Davis Accepts Hasty Pudding 'Woman Of The Year' Award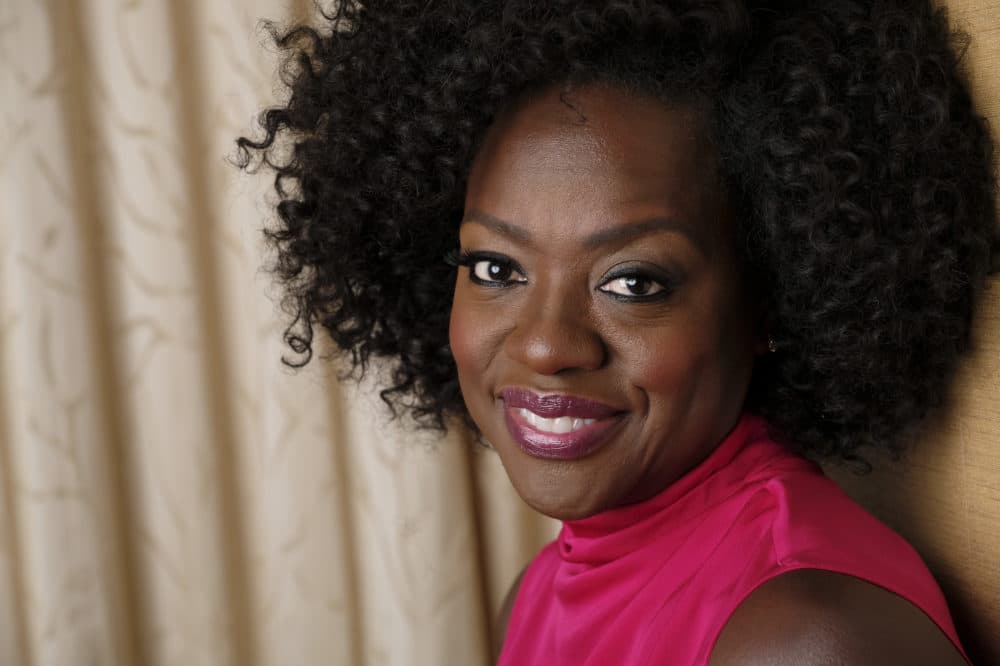 Hasty Pudding Theatricals, the oldest theatrical organization in the U.S., honored Viola Davis as its "Woman of the Year" on April 23.
For the first time ever, Harvard University's theater group awarded the "Pudding Pot" over Zoom. But that didn't change the longstanding tradition of the "roast" that comes before the award.
Davis is the 71st woman to be honored by the organization for her contributions to the world of entertainment. Past awardees include Meryl Streep, Octavia Spencer and Kerry Washington.
The Oscar-winning actress is known for her captivating performances. She received an Academy Award for "Fences" and an Emmy for the hit TV show "How to Get Away with Murder." She is also the first Black woman to receive two Tony awards for "Fences" on Broadway and "King Hedley II."
Currently, Davis is working on a role portraying Michelle Obama in an upcoming film.
In her speech, Davis says that acting was the most medicinal thing she could've ever chosen for her life. "It gives you a great healthy dose of empathy," she said.
Following her roast and acceptance speech, Davis answered a few questions from the community.
In five years time, Davis said she hopes to see far more inclusivity and stories that really demonstrate the ever-changing demographics. To achieve greater diversity, she had a suggestion for the industry: "Invest in us, because I'll tell you, the one color that everyone understands is green — that's money — so I say invest in our stories, movies, TV shows-all those stories you say you want to see.  Put your money where your mouth is because that's what speaks the loudest."
As someone who has had to overcome imposter syndrome, Davis advised the audience that there's no truth in the feeling of it. "Understand that it's a part of your work. You're always going to feel like you could do better. What I say is, I don't give it weight. It's residual, it's existential in nature but it's not true," she said.
Something Davis wished she had understood when she was younger is that everything starts from within. "I never knew that the inner voice and who you are inside and keeping that healthy and tapping into that voice and authenticity was the fuel behind just BEING. I never knew that, I wish I had practiced it earlier," she said.
During the pandemic, Davis picked up many things but the most consistent habit was meditating. "That has retained its potency and its value — it beat out making apple pie."
To sign off, Davis kissed the pudding pot.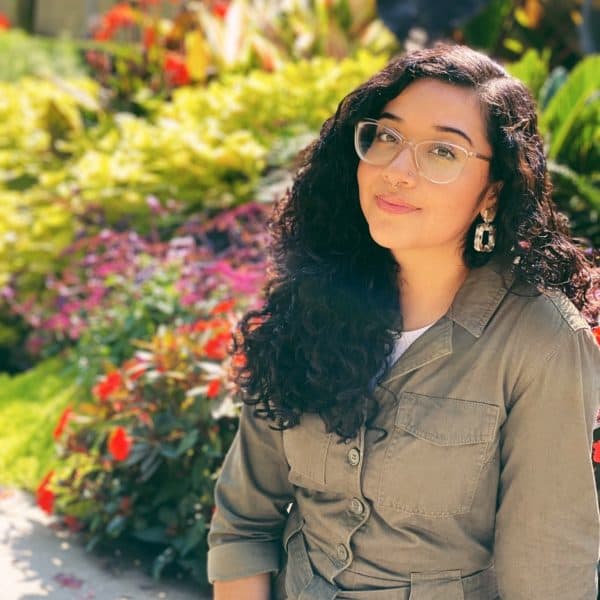 Magdiela Matta Arts Fellow
Magdiela Matta is the reporting fellow for The ARTery, WBUR's arts and culture team.