5 Things To Do This Weekend, Including An Arts Festival In Fall River And A Found Objects Workshop
I went to college along the Fenway. At the time, the options for food were pretty limited — Chipotle, Saloniki, By Chloe, and Tasty Burger. At some point during my college years, I flew to Portugal. During that trip, I met a friend for lunch at Time Out Market in Lisbon. They served octopus hot dogs — yes, it was odd, so I had to try it. Soon after coming back to Boston, Time Out Market began construction on the Fenway, where I took daily walks.
It's always made me a little sad that they waited until I left college to make their appearance, but I suppose I understand it wasn't meant to be personal. Now I can say I've gone to two of nine Time Out locations around the globe — only seven more to go. This week, Time Out Market Boston is reopening — check out more below.
Reopens Thursday, May 13
Time Out Market Boston has great options like birria tacos, vegan gelato and donuts galore. All this abundance makes me think I'll want a little bit of everything. You can choose from Taqueria El Barrio, Union Square Donuts, Monti Roman Pizzeria and many more! The market will also feature seasonal additions. A tiki bar serving cocktails, an art installation by Blind Fox Art and live DJs on Friday and Saturday night.
---
Thursday, May 13
May is Asian American and Pacific Islander Heritage Month, and the Isabella Stewart Gardner Museum has convened a panel of local Asian-Americans to discuss how they sustain a connection to their traditions while also acknowledging the difficulties of doing so. Panelists include Ben Hires from the Chinatown Neighborhood Center, photographer Mel Taing and Fiona Phie from Asian Coalition Massachusetts. The program is virtual, but if you make it to the museum, "Painting in Motion" by artist Shen Wei remains on view until June 20.
---
Saturday, May 15
Artist and educator Mae-Chu leads this workshop through the Pao Arts Center to guide attendees as they create their own sculptures reminiscent of home. The workshop is geared towards kids and underscores the importance of community. Participants will be encouraged to think creatively about the objects in their homes — similar to the way in which artist-in-residence Wen-Hao Tien did for the current "Home on Our Backs" exhibition on view at Pao Arts Center.
---
Friday, May 14-Saturday, May 15
FABRIC kicks off its third spring festival which will include the unveiling of a new mural, an art exhibition and installation. The festival will offer three different walks too: one charts its course by using images of old postcards of Fall River's historic downtown, another winds along the Quequechan River trail and the final walk will present the reimagined waterfalls of Fall River. Additionally, there will be a group exhibition of multi-disciplinary works including photography, drawings, sculptures and wearable art.
---
Thursday, May 13-Sunday, May 16
Much of the Massachusetts Poetry Festival takes place virtually this weekend, but a few of their in-person events caught my eye.  For an immersive poetry experience, you can take a stroll through Salem where poems written by the festival headliners have been hung from the trees. On your walk, check out Jaho Coffee Roaster and Wine Bar, their location is very cozy and the menu has delicious options like Zodiac tea, maple soy latte and they even have boba tea! Grab a festival map to guide your way; the walk begins at the Salem Commons Gazebo. [Read more about the Massachusetts Poetry Festival here.]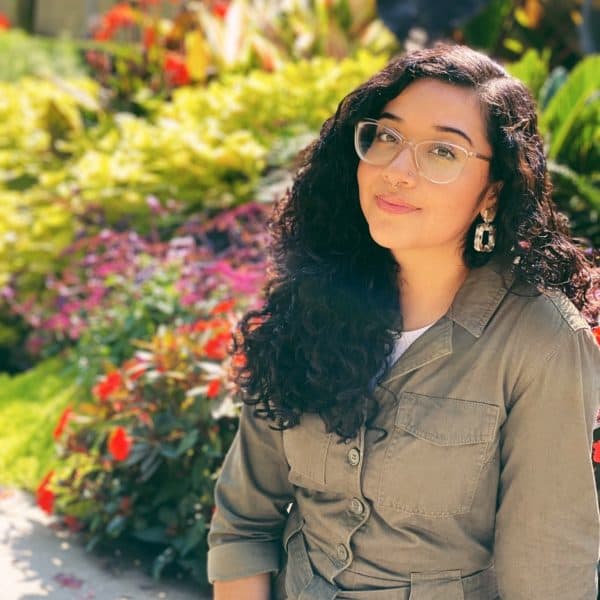 Magdiela Matta Arts Fellow
Magdiela Matta is the reporting fellow for The ARTery, WBUR's arts and culture team.