5 Things To Do This Weekend, Including A Virtual Concert And Dragon Boat Festival
It's been a while since I've seen people's full faces. Now, walking down the street, I find myself doing a double take. It's made me realize how much I miss seeing people laugh and smile and the joy that it brings me. This week, I have rounded up some events — both virtual and in-person — that are sure to make you smile, from a history lesson on music to a digital experience emphasizing the restoration of Black joy.
Thursday, June 10
Take a virtual trip through history with Keith Lockhart and the Boston Pops to learn more about the history of jazz and its roots in New Orleans. This event is meant to more deeply explore the influences of the genre, including Scott Joplin, known as the "King of Ragtime," and James P. Johnson, who composed "The Charleston," which inspired a well known dance. A bit later in the show, the Pops will showcase the music of George Gershwin, Duke Ellington and Benny Goodman — artists who brought the genre to a wider audience.
---
Fridays through Aug. 13
Amplify the Soul is a virtual performance with a lineup that runs through August. The performers include Brandie Blaze, Najee Janey, Kaovanny, Miranda Rae and more — with a total of 11 artists ranging in genres from soul to pop to R&B. The Boston Art & Music Soul Festival is going to release pre recorded, 20-minute videos of local artists performing from the Big Night Live stage that'll air weekly on YouTube. The series kicks off with Danny Rivera, who is an interdisciplinary artist and singer of soulful music. The festival as a whole is centered around restoring Black joy and building community.
---
Saturday, June 12
Starlight Square is hosting a plethora of upcoming events., including a family-friendly LGBTQ+ Pride celebration this Saturday. Local artist Bren Bataclan will capture the attention of children with his interactive art. Bataclan is known for leaving notes on paintings he gives away that say "This painting is yours if you promise to smile at random people more often." There will also be a concert with musicians Taína Asili, a New York-based, Puerto Rican singer and activist, and Evan Greer, a Boston-based trans/genderqueer activist who performs radical queer riot-folk music with high energy. [Read more about Greer's music here.]
---
Sunday, June 13
Roxbury will be having its first restaurant week with The Social Butterflies at Haley House Bakery Café. With music to dance to by JRM the DJ, you can also enjoy food from the cafe and beer from 67 Degrees Brewing out of Franklin. Roxbury Restaurant Week will take place June 13-19 and the restaurants participating include Nos Casa, Suya Joint, Soleil and more. Find a full list here.
---
Sunday, June 13
The 42nd Boston Hong Kong Dragon Boat Festival will take place virtually this year. Typically, the festival brings in thousands of visitors along the Charles River and is considered the largest cultural festival in New England. The event will feature boat races, drumming, food, martial arts and performing arts of Asian cultures prerecorded and streamed online.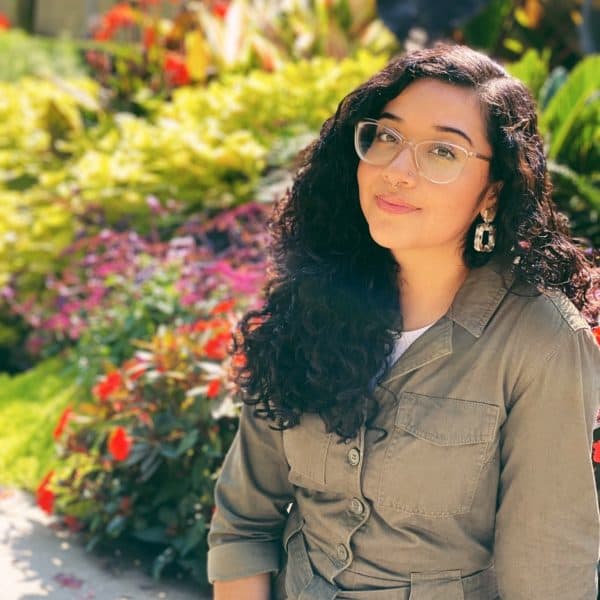 Magdiela Matta Arts Fellow
Magdiela Matta is the reporting fellow for The ARTery, WBUR's arts and culture team.