Boston Picks Developer For Coveted Winthrop Square Site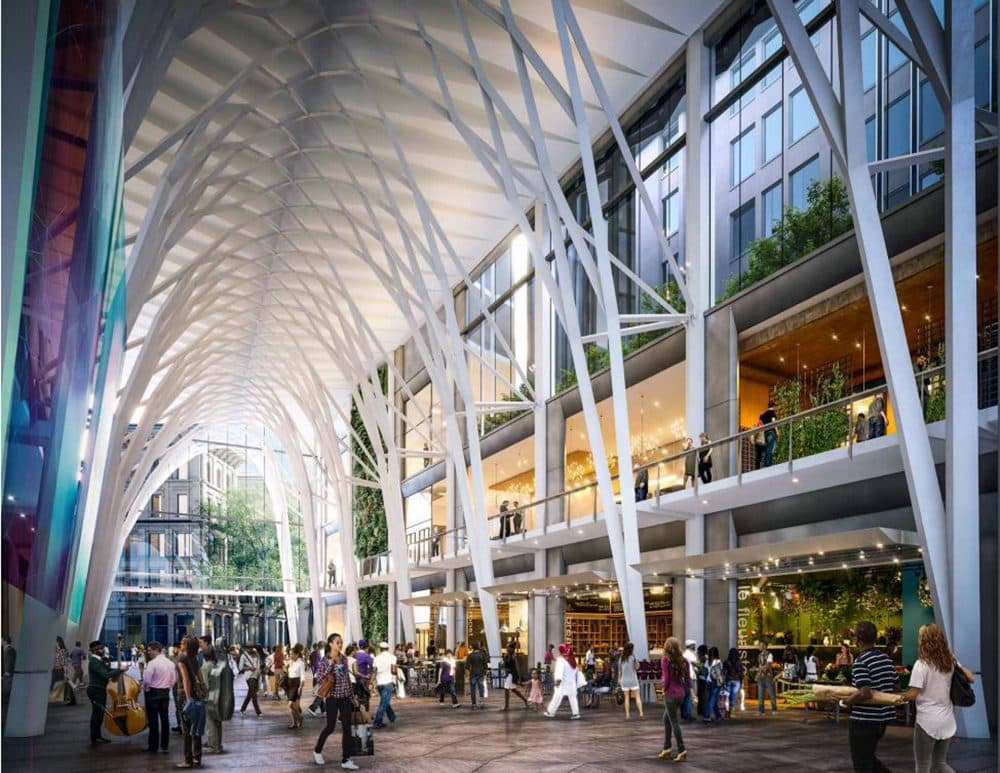 This article is more than 4 years old.
Out of a half dozen proposals, the city of Boston has chosen Millennium Partners to develop the coveted site of the former Winthrop Square Garage.
The Boston Redevelopment Authority announced Wednesday that the city will begin negotiations with Millennium for the sale of 115 Winthrop Square. The developer submitted a purchase offer of $151 million for the property.
As the BRA announcement states, "[t]he property, which has been closed for several years, is a prime piece of real estate in the heart of downtown Boston's Financial District and is viewed as a significant opportunity for mixed-use development."
Millennium's $1 billion proposal would create a 750-foot "hybrid high-rise" tower — the third-tallest building in the city. It would include 14 stories of office space and 36 residential floors atop a multi-story "Great Hall" that the BRA says "would serve as a cultural and commercial center."
To meet its so-called inclusionary development policy obligations, the developer has proposed contributing $25 million for the creation of new affordable housing in Chinatown.
Millennium Partners is a well-known name in Boston, having just finished work on Millennium Tower in Downtown Crossing, among other properties.
In March, the BRA had solicited proposals for the redevelopment; six were submitted.
With reporting by WBUR's Benjamin Swasey and the Newscast Unit