How Trump Will Affect The Innovation Economy That's Booming In Boston
06:12
Play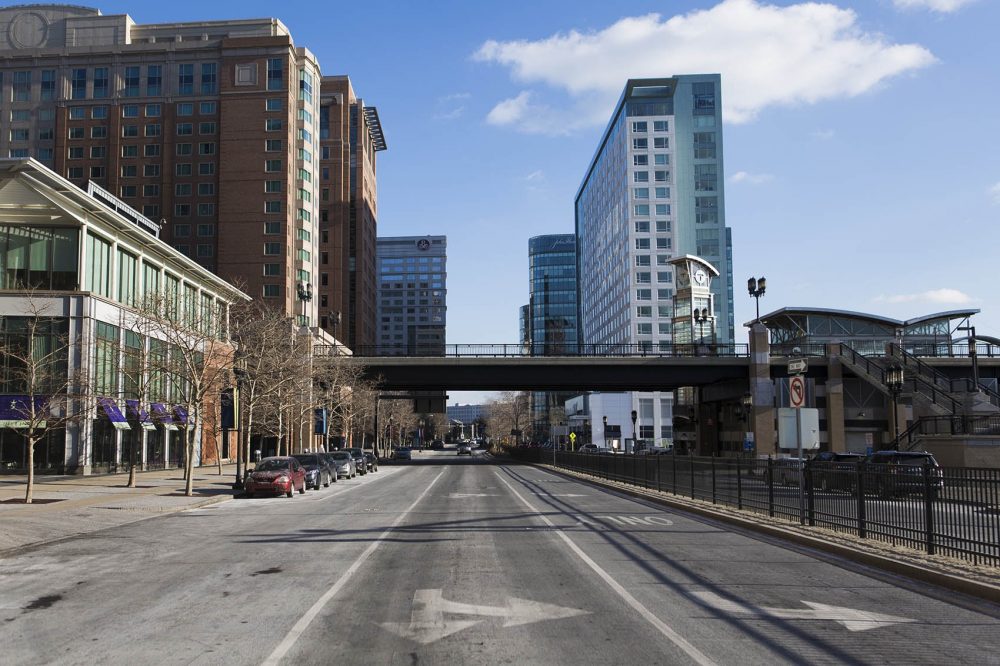 This article is more than 4 years old.
You only need to look at Boston's rapidly changing skyline to see concrete evidence of the city's booming innovation economy.
Industrial giant General Electric is just the latest company to make Boston its world headquarters. Firms large and small are hoping to profit from the city's thriving, high-tech, ecosystem.
But how will President-elect Donald Trump's stance on trade, taxes, jobs and immigration affect our innovation economy?
Fueled By Worldwide Talent
Boston's engine of growth has long been its world-class colleges and universities, where innovation -- fueled by venture capital flowing into new projects — is driven to the commercial marketplace by risk-taking entrepreneurs educated in the region.
Tim Rowe, CEO of the Cambridge Innovation Center in Kendall Square, says politics and governmental policies also play a role in the pace of business development.
"In theory, Republican leadership should be good for business," Rowe said. "I think the issue is that we just don't know yet what Donald Trump has in mind."
During the campaign, the president-elect outlined broad business policies that were short on details. Trump promised to cut corporate taxes, renegotiate international trade pacts and pass immigration reform.
"In theory, Republican leadership should be good for business. I think the issue is that we just don't know yet what Donald Trump has in mind."

Tim Rowe
The Cambridge Innovation Center boasts that it has helped more startups than anywhere else on the planet. But even with that amount of experience, Rowe says investors are tapping the brakes.
"The consensus in my community is that deals are going to slow down in the short run, hopefully they go back to normal in medium run," he said. "We're looking at two to three months of people figuring out what the new reality is going to be."
Bill Aulet, managing director of the Martin Trust Center for MIT Entrepreneurship, says Boston is a magnet for high-tech talent from all over the world.
"For sure this will have an affect on the Boston innovation and entrepreneurship economy," he said. "And the thing that jumps out at you immediately is immigration."
He's worried about the Trump administration's plans for E-2 visas, or "entrepreneur visas." The renewable, two-year work permits are granted to people willing to make substantial investments in startups. Aulet says his center at MIT has four people with E-2's — and it could use 10 times more.
"Now their companies are just starting to make progress and then we tell them they can't stay here," he said. "That's crazy. These companies have become the backbone of our economy and we want to keep those people here in Boston."
Energy And Environment 
One of the innovative industries booming in the Boston region is renewable energy. Wind and solar are fossil free sources of electricity that are backed by federal tax credits and have bipartisan support in Congress. Scientists say global warming, caused by burning fossil fuels is an existential threat. But Donald Trump isn't buying it
"My uncle was a professor at MIT — very smart guy. I have an ability for this stuff, you know if you believe that kind of thing," Trump said. "I think we have far bigger problems than climate change."
The president-elect says climate change is a scam created by the Chinese to make U.S. manufacturing non-competitive.
Trump promises to reduce federal regulations imposed by the Obama administration on coal mining, fossil fuel power plants and natural gas fracking.
Peter Rothstein, president of the Northeast Clean Energy Council, estimates 100,000 people in the region work in the renewable energy and efficiency industries — and the number is growing by 10 to 15 percent a year. Rothstein says innovation --making renewables cost competitive — will trump political ideology because profit-seeking entrepreneurs follow the money. The clean energy market is a trillion dollar a year industry.
"That's where the investment dollars are going because industry understands that both straight out looking at those resources and when you add the environmental costs — they are going to be the most cost effective way of dealing with both energy and environment," he said.
General Electric, which recently moved to Boston to capitalize on the city's innovation ecosystem, is rapidly becoming a major player in wind power. It built the turbines and recently bought a $1.6 billion equity stake in the company that developed Block Island Wind.
GE's investment in the wind farm, set to become the nation's first operating off shore facility, is backed by federal tax credits.
Learning To Adapt
But not all entrepreneurship is high tech and profits can be measured and invested in many ways. At Dudley Dough, a social enterprise startup in Roxbury, they serves artisan pizza, locally-sourced salads and offer "Pints and Politics" meetings where the community comes together over craft brews to discuss issues of the day.
"It's almost a Republican model," manager Luther Pinckney said. "We've been thinking what we can do for ourselves in this community."
Pinckney calls Dudley Dough an experiment in economic justice. The goal: to share profits and provide full time workers a living wage from just one job. He says for Dudley Dough it doesn't matter what course the Trump administration sets for business.
"As long as the good people on the ground, doing the work, continue doing that work, we're going to be fine."

Luther Pinckney
"So not really taking it on a grand scale — what's happening right here that can help the community at large. And I think that's the real key," he said. "As long as the good people on the ground, doing the work, continue doing that work, we're going to be fine."
It could be a lesson right out of the MIT's entrepreneurs' textbook: Stay optimistic, think long term and learn to adapt to inevitable change (or the changing business policies of a new president).
Aulet, also a professor at MIT, teaches his startup students how to become, what he calls, "anti-fragile,"
"We just had something that was completely unexpected and are you going to sit and worry about that or are you going pick yourself and say, 'Next play, let's go.' How can we take advantage of the situation, how can we make this better," he said.
It's a lesson in entrepreneurship that will be tested in January when Trump is sworn in as the president of the United States.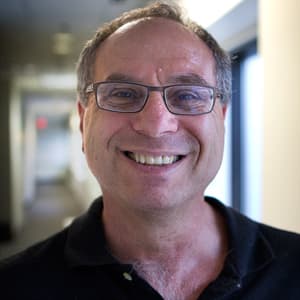 Bruce Gellerman Senior Reporter
Bruce Gellerman is an award-winning journalist and senior correspondent, frequently covering science, business, technology and the environment.