GE CEO Immelt Stepping Down, Flannery To Take Over Role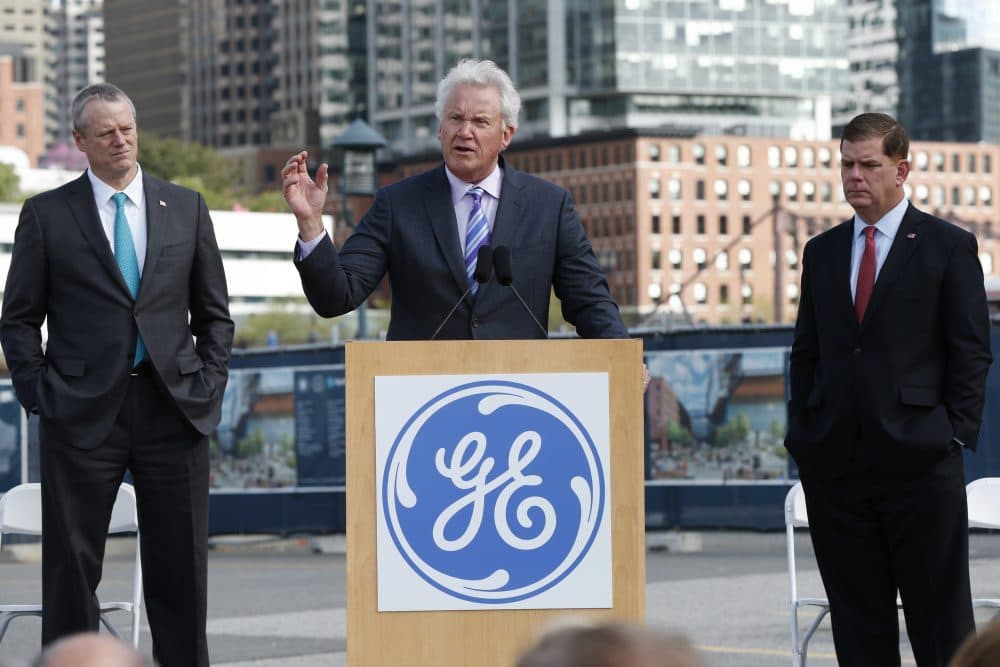 This article is more than 4 years old.
Boston-based General Electric announced Monday morning that Jeff Immelt is stepping down as CEO and John Flannery, president and CEO of the conglomerate's health care unit, will take over the post in August.
The 61-year-old Immelt will stay on as chairman until his retirement from the position at the end of the year, with the 55-year-old Flannery stepping into the role after that.
Immelt has been at the helm of the conglomerate for 16 years, overseeing a transformation that included selling many of the company's units. Over that time, GE sold its insurance, credit card, plastics and security divisions.
It also invested more heavily in new technologies, including a recent $1.65 billion acquisition of LM Wind Power, a Denmark-based manufacturer of rotor blades for wind turbines.
Immelt oversaw GE's move from its longtime headquarters in Fairfield, Connecticut, to Boston's Seaport District, securing nearly $150 million in tax incentives for the move. GE broke ground on its new headquarters last month; it's scheduled to open in 2019.
Flannery is a longtime General Electric executive, starting his career at GE Capital in 1987. He became president and CEO of the company's equity unit in 2002 and eventually joined the health care unit in 2014, focusing on advanced technologies.
In a statement, Flannery called the announcement "the greatest honor of my career."
In addition, Chief Financial Officer Jeff Bornstein was named vice chair and Kieran Murphy was named president and CEO of GE Healthcare to succeed Flannery.
GE said Monday that the moves were part of its succession plan that's been in place since 2011.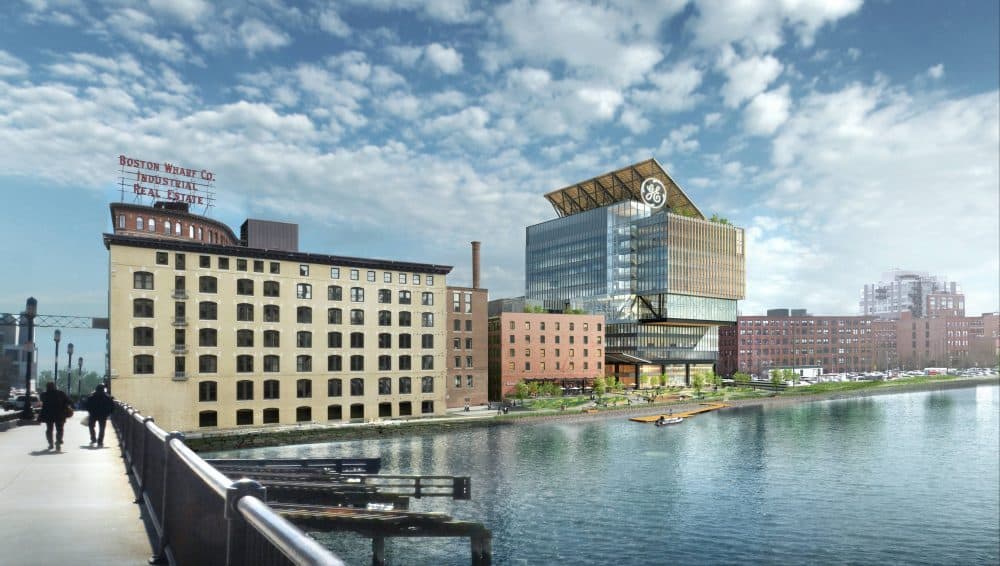 With reporting by the WBUR Newsroom
This article was originally published on June 12, 2017.