Tower Wins In Brief Beacon Hill Battle Over Shadow Law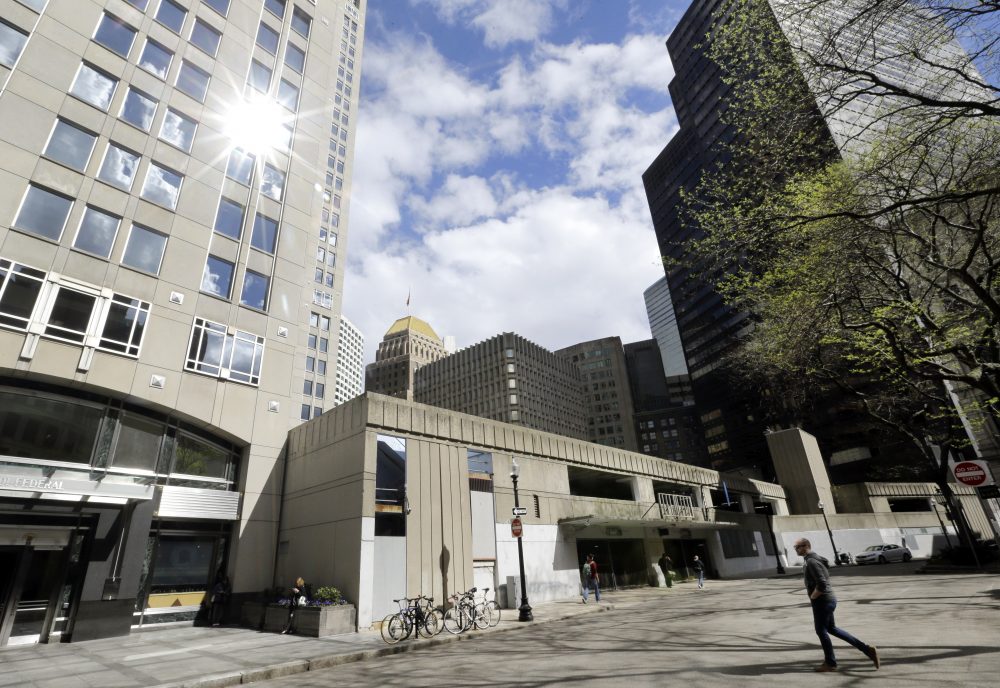 This article is more than 2 years old.
Legislation that may literally lead to a new shadow being cast over the State House while also facilitating construction of a valuable high-rise building in Winthrop Square has been signed into law by Gov. Charlie Baker.
The bill (H 3749), sponsored by Rep. Aaron Michlewitz of Boston and Sen. Joseph Boncore of Winthrop, made a quick trip through the Legislature once it was introduced in mid-June as a home rule petition. Baker quietly signed the bill on Friday.
"This common sense change will better protect the Boston Common and Boston Public Garden for years to come while allowing a project that will generate hundreds of millions of dollars for Boston's neighborhoods, parks and public housing to move forward," Boston Planning & Development Agency Director Brian Golden, a former state representative, said in a statement.
Secretary of State William Galvin, chairman of the Massachusetts Historical Commission, raised concerns about the bill throughout its brief journey through the branches and had urged Baker to veto it. Galvin said the bill would exempt the tower at the Winthrop Square Garage area from the city's shadow law.
A shadow from the Millennium Partners tower would fall on the State House for 120 days during fall and winter, "making the short days even darker for the occupants of the State House," wrote Galvin. The new shadow will darken the capitol in January, February, October and November, creating "permanent moist conditions" on State House walls and other Beacon Hill buildings and necessitating repairs to interior plaster and exterior mortar, Galvin wrote.
"It is the conclusion of the Massachusetts Historical Commission that the construction of this building at its proposed height would do great damage to historic buildings included on the National and State Registers of Historic Places including the State House, public parks and private residences," Galvin wrote in a July 24 letter to Baker.