Boston Development Board OKs Massive Seaport Square Project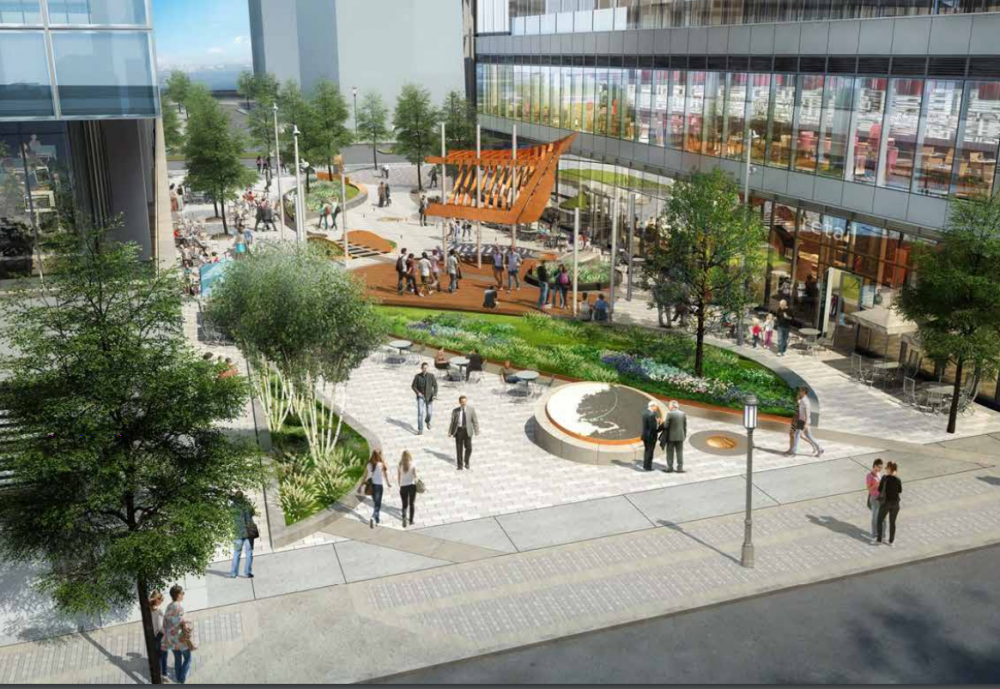 This article is more than 1 year old.
A new vision for a massive project in the Seaport District received approval of the Boston Planning & Development Agency (BPDA) Board of Directors on Thursday.
In a statement Friday, the BPDA said the Seaport Square project "will continue the transformation of the South Boston Waterfront."
Seaport Square was initially approved in 2010, but it has grown in size and scope — over much debate. The project now totals 7.6 million square feet of office, retail and residential space. The BPDA says it's currently Boston's largest development.
Before gaining new approval of its project, WS Development changed its plan for public open space and pledged funding for transportation improvements and an arts endowment, among other commitments.
The Boston Business Journal reports that during Thursday evening's BPDA meeting, 13 community members spoke in favor of the Seaport Square plan, while no one spoke in opposition.
With an eye toward climate resiliency, the BPDA added in its statement that "many of the future Seaport Square buildings ... will be constructed with ground floors almost three feet above the 500-year flood elevation."
Also approved by the board Thursday: a tower atop Back Bay Station and a housing development in Brighton behind St. Elizabeth Medical Center.