Construction Worker Dies At Wynn Casino Site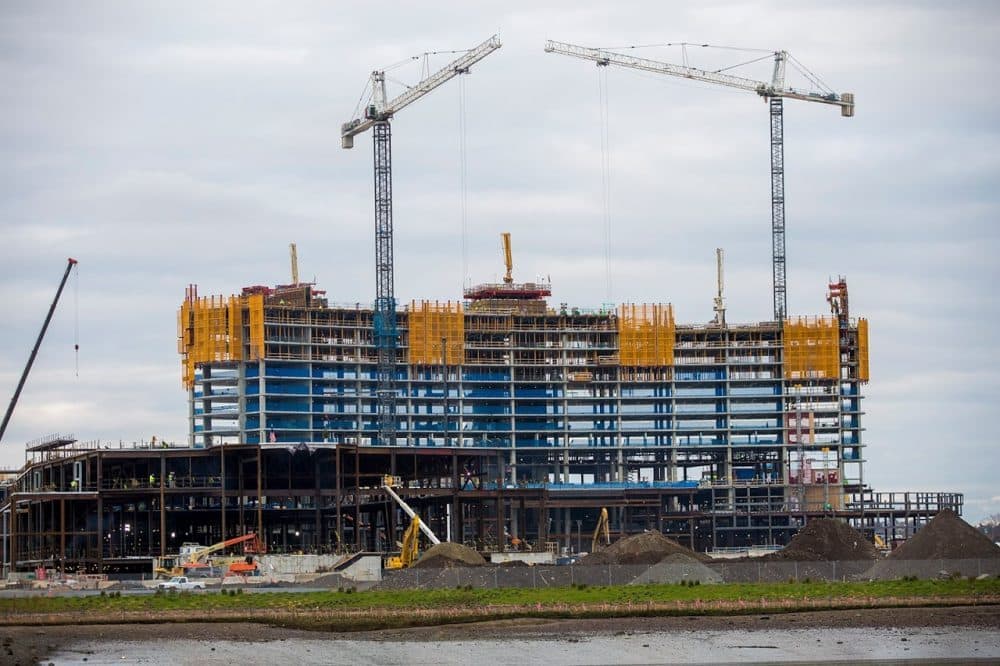 This article is more than 3 years old.
A worker helping to build a new casino in Everett died Tuesday from injuries he sustained at the construction site, a spokesman for Wynn Boston Harbor confirmed.
Wynn has identified the worker as Joe Teixeira, 56, an employee of J. Derenzo construction company.
Teixeira was killed while operating an excavator and "taking apart a trench box when the incident occurred," a statement from the Middlesex district attorney's office said.
"This is a very sad day for everyone at Wynn Boston Harbor. Our deepest condolences and heartfelt thoughts and prayers go out to his family and coworkers," said a Wynn spokesman in a statement early Wednesday.
The company is launching an investigation of the death. They said federal workers with the Occupational Safety and Health Administration (OSHA) are on site and "fully cooperating."
Of the state's 62 fatal workplace injuries in 2016, 24 were in the construction sector, the state's deadliest sector.
Wynn has said it's considering changing the name of its $2.4-billion casino, which is expected to open next year.
With reporting from WBUR's Newscast Unit and Lisa Creamer 
This article was originally published on April 04, 2018.