MIT Ponders New Jobs For Truck Drivers In A Future Of Self-Driving Cars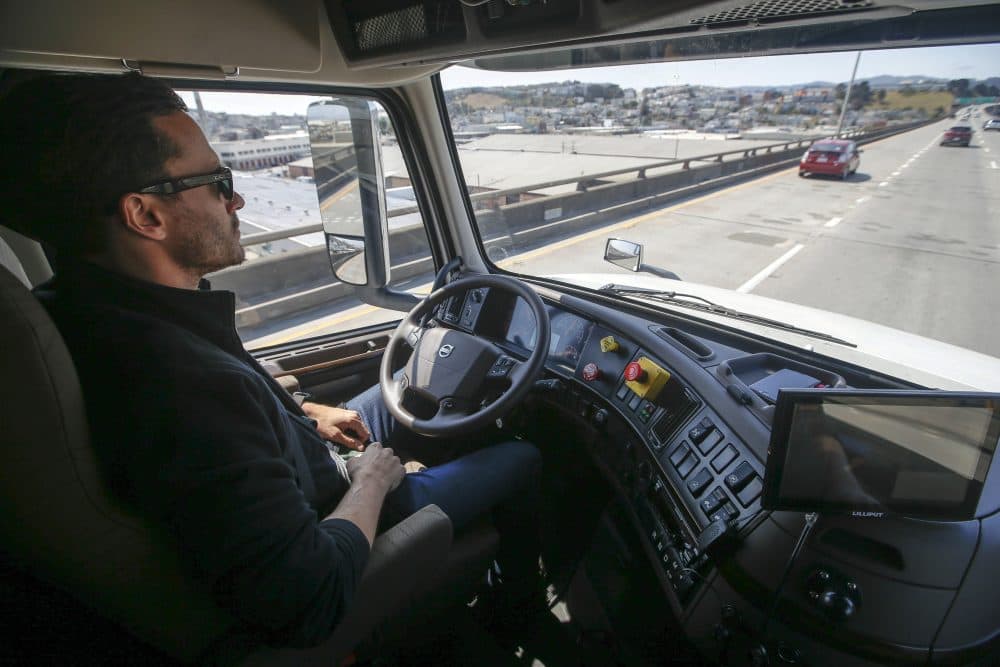 A future with self-driving vehicles excites some but may unsettle others — especially those who make a living behind the wheel. An MIT Media Lab study published Wednesday offers ideas on job retraining programs for professional drivers and other workers who could be displaced by new technologies.
Morgan Frank, a PhD candidate at the Media Lab and a study co-author, told Bostonomix that "the way this is done now, often, is to say, 'Well, demand for truck drivers seems to be going down, but demand for computer programmers is going up, so we'll just teach truck drivers to program computers.' "
That strategy is unlikely to work, Frank and his fellow researchers concluded, because the skills needed to drive a truck are not naturally transferable to computer programming. He says instead, truck drivers could focus on labor connected to growing industries—for example, installing solar panels or wind turbines.
"What we're hoping to do is provide a tool for people who might be planning these retraining programs that allows them to see what viable skill transformations exist," Frank said.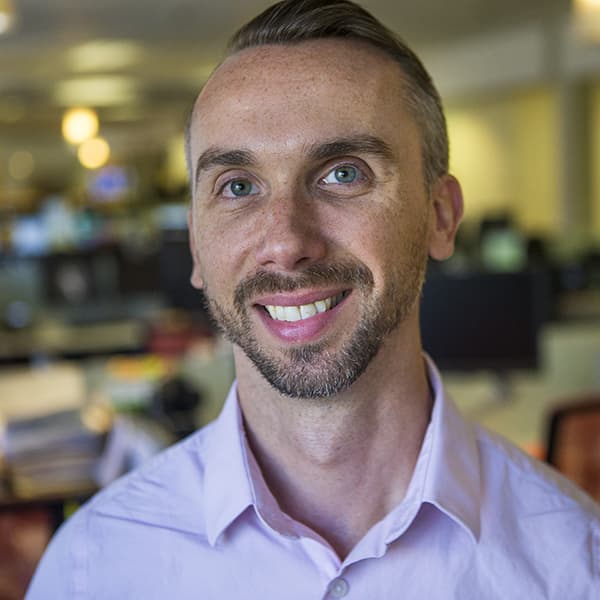 Callum Borchers Reporter
Callum covers the Greater Boston business community for Bostonomix.