Rhode Island's Tiverton Casino Cuts Ribbon; Programs In Place For Problem Gamblers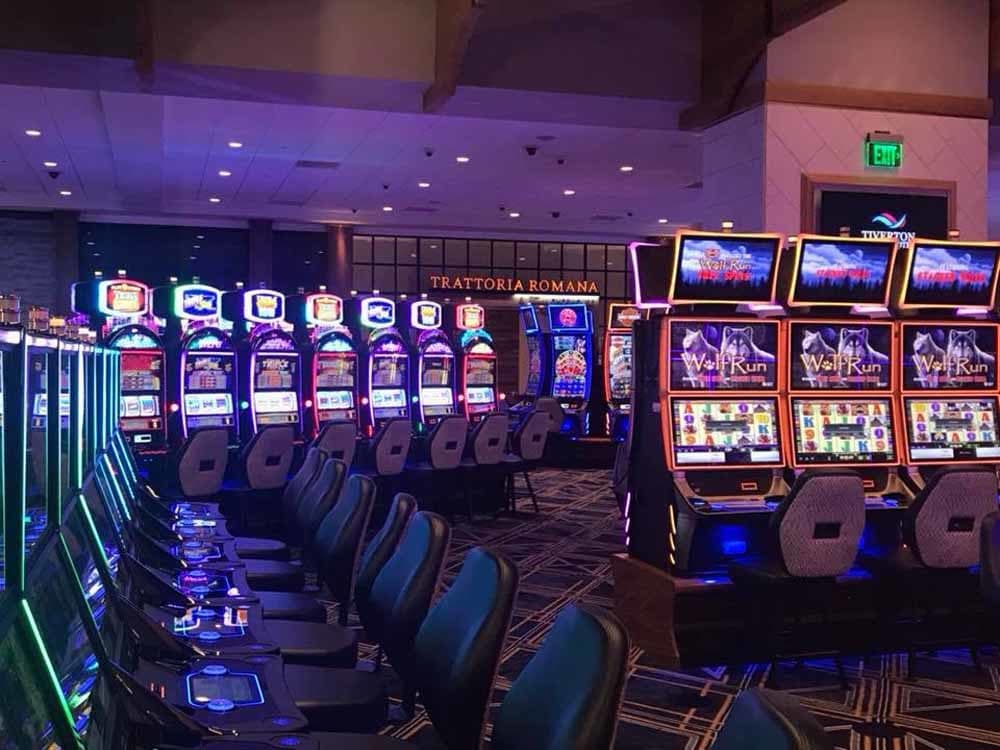 This article is more than 2 years old.
As of Sept. 1, Rhode Island will officially have two full-scale casinos, operating table games like poker and blackjack.
Twin River Casino held a ribbon cutting Thursday for its new location in Tiverton, and gambling opens to the public on Saturday.
Unwrapping The New Facility
The ribbon cutting marks the completion of a 85,000-square-foot casino near Rhode Island's border with Fall River.
The opening brings an end to a year-long push to get a second full casino in Rhode Island. Newport residents rejected a proposal to put games like roulette and poker in Newport Grand. After buying Newport Grand, Twin River management proposed transferring the gaming license to a new facility in Tiverton, which was approved in 2016.
A spokeswoman for Twin River said 550 people have been hired to run the new casino, 141 from Newport Grand, which closed earlier this week.
The Tiverton facility will face competition from MGM, which opened a resort casino in Springfield last week.
Programs Attempt To Curtail Problem Gambling
Research shows there's often a spike in the number of people who develop a gambling addiction when a new casino comes to town.
So many casinos offer programs to help compulsive gamblers.
Twin River offers what's known as a self-exclusion program. This allows people who recognize a problem developing to put their names on a list that says, "keep me out of your casino," for six months, one year or permanently.
MGM's new Springfield casino offers something similar, through a program called GameSense.
Psychologist Lori Rugle told New England Public Radio that advisors on the casino floor are trained to spot problem gamblers.
"The GameSense advisors are really designed not to be counselors at the casino, but to be a friendly person who can relate to customers within a gambling setting," Rugle said.
Along with self-exclusion, both Rhode Island and Massachusetts offer a statewide gambling hotline.