Dunkin' Is Officially Dropping 'Donuts' From Its Name
This article is more than 2 years old.
It's just Dunkin'.
Canton-based Dunkin' Brands Group Inc. said Tuesday that its flagship Dunkin' Donuts chain will drop "Donuts" from the name Jan. 1.
The change has been brewing for a while. Dunkin' began testing the shorter name at a Quincy location eight months ago, and the company now says its focus is on "serving great coffee fast."
"Our new branding is one of many things we are doing as part of our blueprint for growth to modernize the Dunkin' experience for our customers," Dunkin' Brands Chief Executive David Hoffmann said in a statement.
Dunkin' restaurants will continue to sell doughnuts, and the new logo will maintain the brand's distinctive font and orange-pink color scheme:
With doughnuts no longer the center of the business, rebranding makes sense, according to Harry Chapin, chief executive of the Boston marketing firm Forge Worldwide.
"In today's world, unless you're artisanal or craft doughnuts, I can't see that market blowing up," Chapin said. "They're probably going and saying that, you know, 'Our best future and our most profitable part of the business is the beverage part of the business. The name Donuts doesn't really help us get there.'
"So that, to me, is the grounding of the business strategy."
Other companies have similarly cut specific products from their brand names. Starbucks removed "Coffee" in 2011.
"Even though we have been, and always will be, a coffee company and retailer, it's possible we'll have other products with our name on it and no coffee in it," Chief Executive Howard Schultz said at the time.
After years of telling customers in a jingle that "we're more than great coats," Burlington Coat Factory rebranded as Burlington Stores when it went public in 2013.
Dunkin' said in a news release that its "new branding will appear on packaging, as well as the company's advertising, website and social channels."
One marketing challenge: The @dunkin Twitter handle and dunkin.com domain are already taken.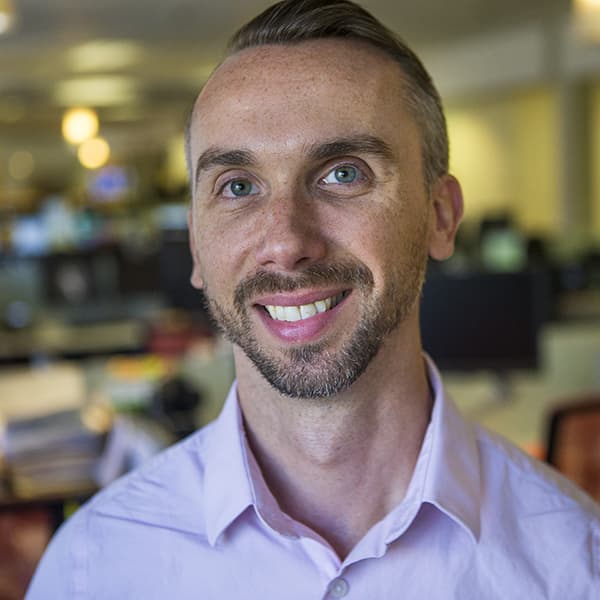 Callum Borchers Reporter
Callum covers the Greater Boston business community for Bostonomix.