Facebook Expansion In Kendall Square Has Room For 600 Employees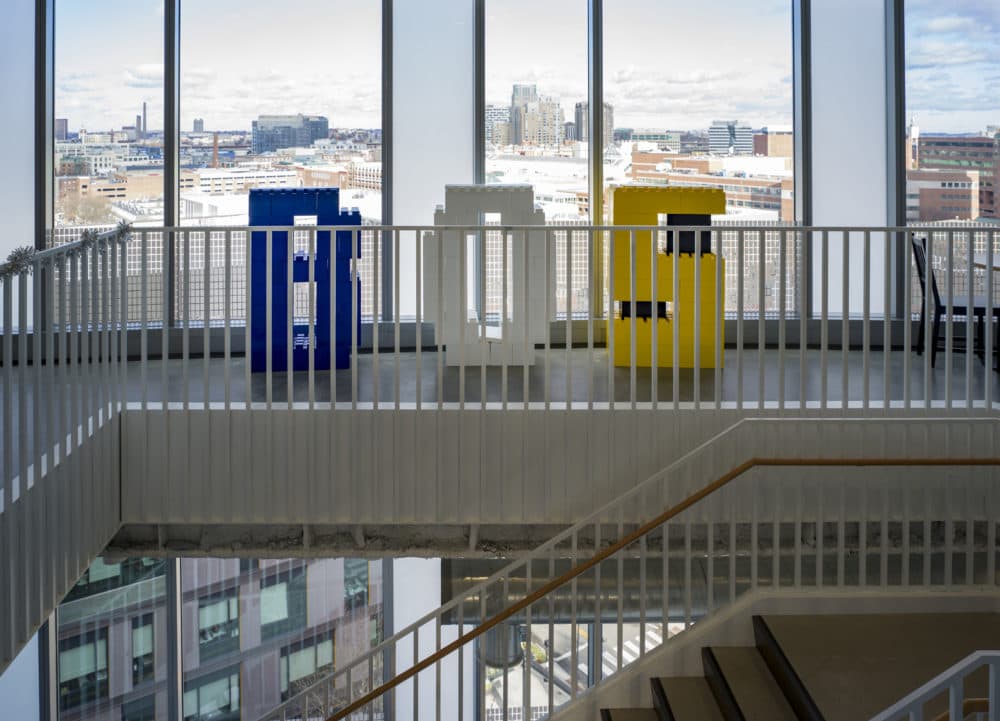 This article is more than 2 years old.
Mark Zuckerberg notably said in 2011 that if he were to do it all over again, he would have kept Facebook in Boston. The social media giant isn't relocating its headquarters to the area, but it is growing its presence here.
Facebook unveiled its new office in Kendall Square Wednesday. The 130,000-square-foot space at 100 Binney St. occupies three floors — room for the office to grow three-fold to more than 600 employees.
Facebook currently has more than 200 employees in the local office who work on machine learning, data infrastructure and various products like its safety check feature. Those workers moved into the new office last month.
The new, larger office features some things you might expect of a tech company, like hammocks and a cafe, as well as Boston-themed meeting rooms with names like "Left On Boylston" and "Sox vs. Yankees."
Facebook first opened a local office in 2013 with seven people. The expansion reflects Facebook's efforts to tap into more of the region's tech and engineering talent, according to the company. With the expansion, there is also leadership change at Facebook Boston: Engineer Laney Zamore will take over as site lead from Ryan Mack, who started up the Boston office.
Zamore said the company plans to make new hires as quickly as possible, including software engineers and product managers, as well as recruiters.
"AI and machine learning will be a big area of growth just because it's becoming more important to the company and there's also a ton of really strong talent in this area," Zamore said Wednesday.
And the state hopes Facebook taps a diverse array of the region's talent. Damon Cox, the state's assistant secretary of technology, innovation and entrepreneurship, said while Facebook was "the company that got away," he's glad to see growth in the area.
"I'd love for them to hire more folks from the commonwealth. We'd love for them to reach out to communities that aren't necessarily a part of the innovation conversation," Cox said.
Facebook is the latest major tech company to expand its footprint in the Boston area.
Last month, Apple unveiled plans to bring "hundreds" of jobs in the area. The company already leases office space in Kendall Square.
That neighborhood will also be home to an autonomous aircraft center developed by Boeing to anchor MIT's $2 billion development project there. And Amazon is expanding in the Boston area, opening three offices in recent years with another on the way. The tech giant has leased 430,000 square feet of office space in the Seaport District and will anchor the Seaport Square development (set to open in 2021).
This article was originally published on January 09, 2019.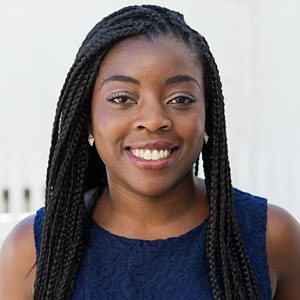 Zeninjor Enwemeka Reporter
Zeninjor Enwemeka is a reporter who covers business, tech and culture as part of WBUR's Bostonomix team, which focuses on the innovation economy.