Competitor's Record-Price Drug Could Add To Biogen's Challenges
02:38
Play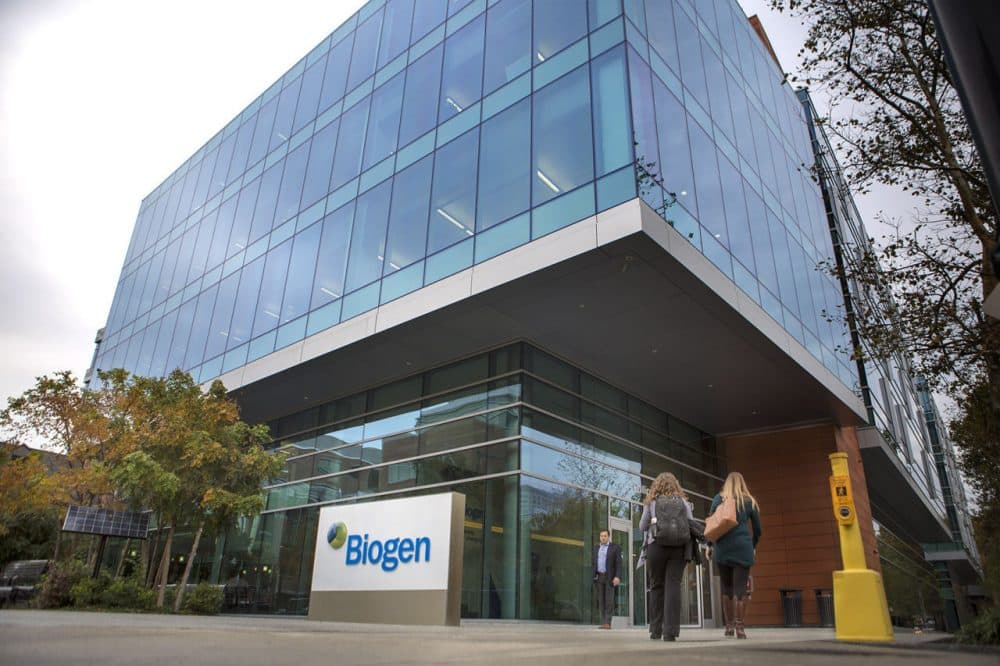 A difficult stretch for Cambridge-based Biogen may be about to get more challenging.
The Food and Drug Administration this month is expected to approve a new therapy that will compete with Biogen's drug Spinraza, which treats a rare genetic disorder known as spinal muscular atrophy.
When it was approved in 2016, Spinraza became the first FDA-approved treatment for the often-fatal disorder. It also raised eyebrows because of its price of $750,000 for the first year and $375,000 each year after that for the rest of the patient's lifetime.
Spinraza generated $1.7 billion for Biogen last year.
The competing therapy, from multinational drug giant Novartis, requires just one dose and is expected to carry a price tag of $2 million. That would make it the most expensive drug yet.
Its anticipated approval comes as Biogen is still wounded from jarring news in March that a once-promising Alzheimer's disease treatment is a bust.
The company's stock market value plummeted $18 billion in a single day following that announcement, and it still hasn't rebounded. Speaking on CNBC at the time, stock analyst Alethia Young of Cantor Fitzgerald speculated that Biogen could be an acquisition target.
"If Biogen were to be acquired, it would be kind of a mega deal," she said.
Biogen declined an interview request, but CEO Michel Vounatsos projected confidence on the company's latest earnings call. Here was his take on the specter of new competition for Spinraza to treat spinal muscular atrophy, or SMA:
While we welcome new options for patients, we continue to believe that Spinraza will remain the standard of care in SMA for years to come. Overall, we expect Spinraza to continue to grow. The Biogen team is standing up proud, while taking the current situation very seriously.
Vounatsos also suggested Biogen could make an acquisition to expand its drug pipeline.
"This is a company with a deep understanding of new drugs," said analyst Ronny Gal, who tracks Biogen for the company Bernstein Research.
While a deal with Biogen as the buyer or the seller is possible, there is no need to panic, Gal added.
"Yes, there are some pressures, near-term, and it's not like I recommend the stock today. But the arguments that this is a company that's lost its way are simply not true," he said.
Biogen still has drugs in development for hard-to-treat diseases like ALS and Parkinson's — plus more Alzheimer's therapies that could make up for the one that recently failed.
This segment aired on May 14, 2019.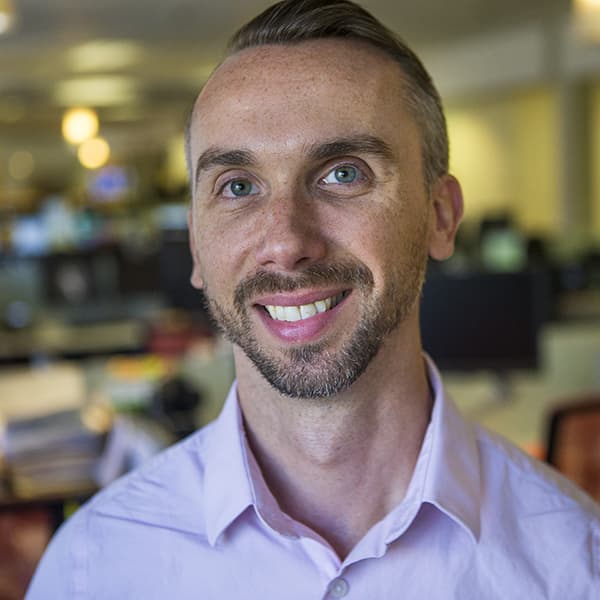 Callum Borchers Reporter
Callum covers the Greater Boston business community for Bostonomix.