Cambridge Startup Targets Alzheimer's With A New Approach To An Old Idea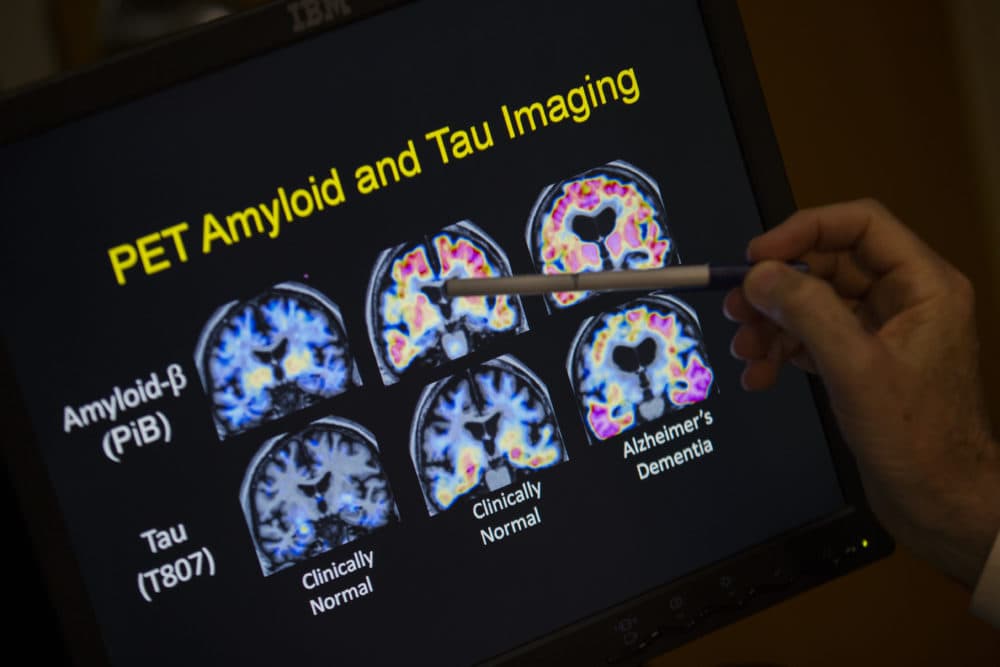 Recent efforts to treat Alzheimer's disease have been marked by high hopes and major letdowns. Now, a Cambridge biotechnology startup called Pinteon is again raising hope — and millions of dollars — with what it touts as a new approach to an old idea.
The idea is that a protein called tau can become tangled and harm brain function in Alzheimer's patients. This "tau hypothesis" is popular among Alzheimer's researchers, but it hasn't yielded an effective treatment.
"There's a well-documented large body of work previously and, in the main, the outcomes of that work have been disappointing to both patients and sponsors," said Pinteon Chief Executive Marty Jefson.
His company aims to rewrite the narrative with a highly targeted therapy that entered its first clinical trial this month. Pinteon's prospective treatment zeroes in on a specific form of tau protein that "really is not present, in any great abundance, in normal, healthy individuals," according to Jefson.
"It really is essentially a hallmark of a pathologic state," he said. "So, we're hopeful that precisely targeting is going to be key to success for our program."
It will be years before Pinteon's therapy is available to patients — if it ever becomes available, at all. Many promising drugs flame out in trials, including a tau-centered treatment that the pharmaceutical giant AbbVie abandoned just a few months ago.
AbbVie had been testing the drug's potential to treat a brain disease called progressive supranuclear palsy; it remains a possible treatment for Alzheimer's according to the company.
Earlier this year, Roche walked away from two Alzheimer's treatment trials. Biotech industry publication BioSpace reported at the time that there had been about 150 failed attempts to develop Alzheimer's drugs in the past two decades.
Cambridge-based Biogen scuttled an Alzheimer's drug trial in March, then surprised many observers when it revived the prospective treatment last week. Biogen now says it plans to seek FDA approval next year.
The Biogen and Roche therapies are based on the "amyloid hypothesis," another leading idea about the cause of Alzheimer's, which focuses on the buildups of amyloid proteins in the brain.
Though Alzheimer's has stubbornly resisted treatment under the amyloid and tau hypotheses, the Hong Kong-based venture capital firm Morningside Ventures is optimistic enough about Pinteon's approach to invest $17 million in the startup.
"We know neurodegeneration is a tough field, but it's also a field with tremendous unmet need, and we, as a society, must keep pushing for new approaches," Morningside investment adviser Jason Dinges said in a statement. "We're proud to invest in Pinteon's novel approach to targeting toxic tau, and we're hopeful that future clinical studies will demonstrate its efficacy."
Pinteon was founded in 2014, when Morningside purchased a license to technology developed by Kun Ping Lu at Beth Israel Deaconess Medical Center, according to Jefson. The company has operated quietly for five years, building toward this month's launch of a clinical trial.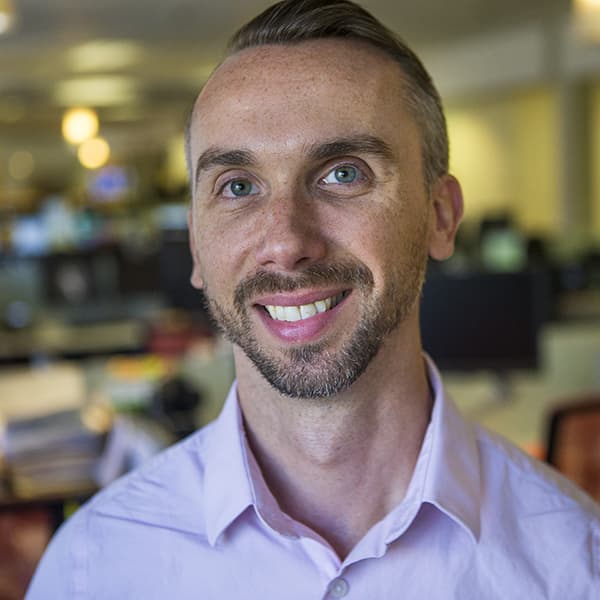 Callum Borchers Reporter
Callum covers the Greater Boston business community for Bostonomix.