Boston Herald Editor Joe Sciacca Jumps To Channel 7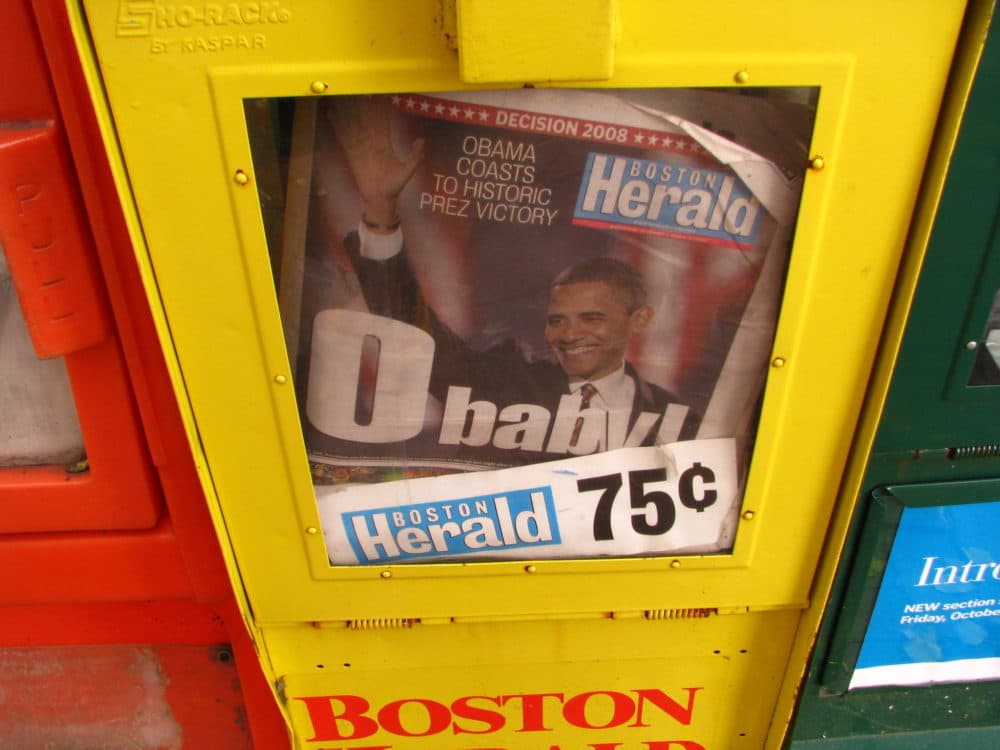 This article is more than 1 year old.
Boston Herald fixture Joe Sciacca said Tuesday he is leaving as editor-in-chief of the shrinking newspaper to join Channel 7 as the station's enterprise editor.
Sciacca exits a year after the Herald's parent company, Digital First Media, expanded his portfolio to include the Lowell Sun, the Sentinel & Enterprise of Fitchburg and four other publications. Sciacca joined the Herald in 1983 and has led it for almost a decade.
"I'm trying to find out if they can teach an old dog new tricks over in television," he said on WBUR's Radio Boston.
In an earlier tweet, Sciacca said he is "excited about this new chapter and proud of the incredible work by my Herald newsroom colleagues that keeps that important voice alive."
In recent years, Sciacca has overseen a smaller and smaller newsroom at the Herald. The staff, which once numbered 900, stood at 240 when longtime publisher Pat Purcell said in 2017 that he planned to sell the paper out of bankruptcy. Purcell initially said the buyer would be GateHouse Media and that 175 jobs would remain.
Digital First ultimately outbid GateHouse early last year, paying $11.9 million for the Herald, and cut jobs more deeply. Former Herald reporter Bob McGovern wrote on Medium that staff members had to reapply for their positions.
"You would get an email if you received a job," he wrote. "If not, you waited until the Sunday before Digital First officially took over. If there was no correspondence by then — grab your stuff and don't come back. It was a dehumanizing way to handle a delicate situation."
By last fall, the Herald staff was down to about 100, according to the Boston Business Journal. And there have been additional layoffs since then.
Longtime Herald journalist Jim Clark wrote in an October blog post that his and all other copy desk positions had been eliminated. Copy editors form the last line of defense against grammatical and factual errors, sparing hurried reporters the embarrassment of mistakes and saving readers from misinformation.
Denver-based Digital First, which owns about 100 publications, has been transferring copy editing, page designing and other functions to centralized locations, including one in the Philippines, according to freelance journalist Julia Reynolds, who tracks the company.
Reynolds recently reported for the Intercept that Digital First is "pushing the envelope even further" at the Denver Post:
In bargaining talks with union leaders this summer, Digital First pushed for the right to use artificial intelligence to cover high school sports. They also hope to allow computers to "gather and publish" municipal government news, including "local news stories from suburban communities, school districts and other governmental districts," according to a company proposal obtained by the Intercept. Denver Post union official Tony Mulligan said the company has already selected a vendor and budgeted money for the prep sports transition.
Digital First Media, formally known as MediaNews Group, is a private company. Its majority owner is New York hedge fund Alden Global Capital. Among journalists, Digital First has a reputation for extreme cost cutting.
"There are lots of things that I might have been able to do 20 years ago that I can't do today because of financial constraints and resources that are tighter," Sciacca said on Radio Boston. He called the challenges facing the Herald, and the newspaper industry overall, "very discouraging and very disheartening."
"But, to me, honestly, every day that the Herald is published is a win," he added. "It's a win for Boston; it's a win for the readers. And so, I'm somebody who, as an advocate for journalism, whatever it takes to keep that paper afloat, I'm going to support it."
According to financial documents obtained by the Nieman Journalism Lab at Harvard last year, Digital First turned a profit of about $160 million during the 2017 fiscal year.
That bottom line "shows just how successful Alden and DFM have been at milking profit out of the newspapers it is slashing to the bone," media business analyst Ken Doctor wrote for the Nieman Lab.
At Channel 7, Sciacca will join an independent station that faces stiff competition from local network affiliates. Owner Sunbeam Television took Channel 7 independent in 2016, after an acrimonious end to the station's relationship with NBC. NBC, in turn, launched Channel 10, creating a fifth over-the-air news station in Boston.
This article was originally published on December 03, 2019.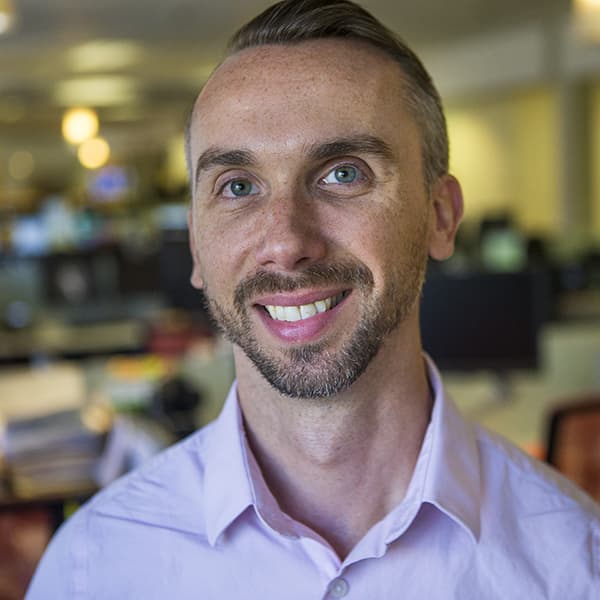 Callum Borchers Reporter
Callum covers the Greater Boston business community for Bostonomix.