Wynn Resorts Extends Maddox Run As CEO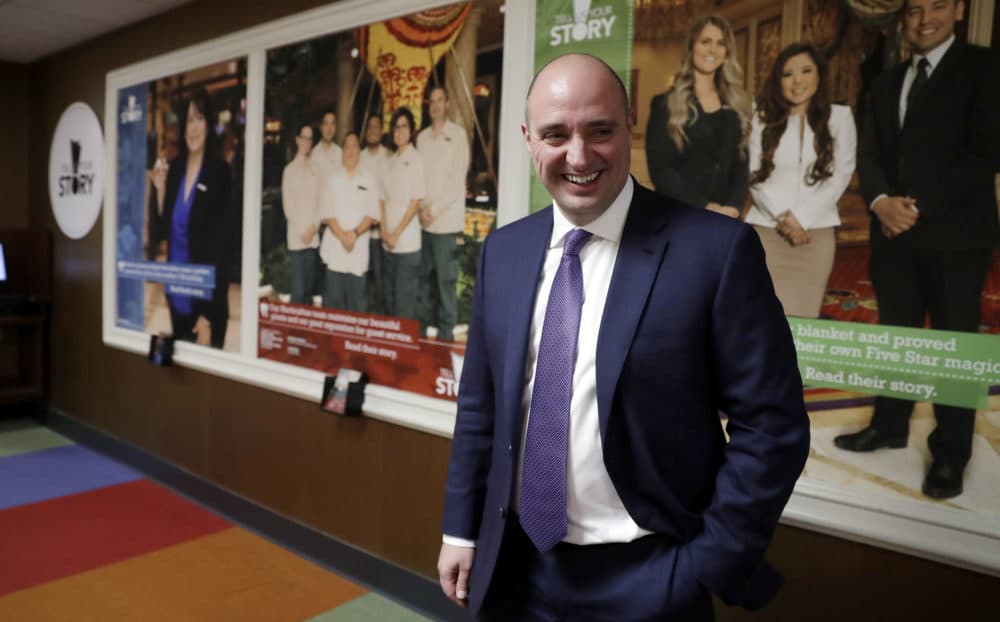 This article is more than 1 year old.
Matt Maddox, the Wynn Resorts executive sanctioned by the Gaming Commission in connection with the company's handling of sexual misconduct allegations, has been extended as company CEO through 2022.
The company's board of directors was unanimous in its decision to extend Maddox and Chairman Philip Satre credited Maddox for his work to open Encore Boston Harbor and his leadership during tumultuous times.
"Matt Maddox successfully navigated the Company through its most difficult and challenging circumstances. He has rebuilt a solid strategic plan and capital foundation which now positions Wynn Resorts to enjoy what the Board of Directors and I believe will be a period of remarkable growth and success," Satre said of the extension.
Under the extension terms, he "receives the same salary and bonus target compensation as his previous employment agreement. In addition ... a grant of performance-based restricted stock of the Company in a target amount of 100,000 shares," according to an SEC filing the company made Tuesday.
Maddox, who was Steve Wynn's hand-picked successor as chief executive and who worked with Wynn since the company's 2002 founding, was quietly stripped of the title of Wynn Resorts company president earlier this year and that title was given to Chief Financial Officer Craig Billings.
After a year-long investigation and three days of hearings, the Gaming Commission skewered Maddox for "considerable shortcomings" as an executive and made it a condition of the Wynn license that he undergo executive training.
"The Commission concluded that Mr. Maddox has, at critical junctures, demonstrated questionable judgment and other considerable shortcomings in many facets of his responsibilities as CFO, President, and CEO," the commission wrote. "The majority of the Commission determined, however, that these shortcomings bear primarily on his competence, not his suitability."