JetBlue Slashes 40% Of Flights While Travel Dips At Boston Logan Airport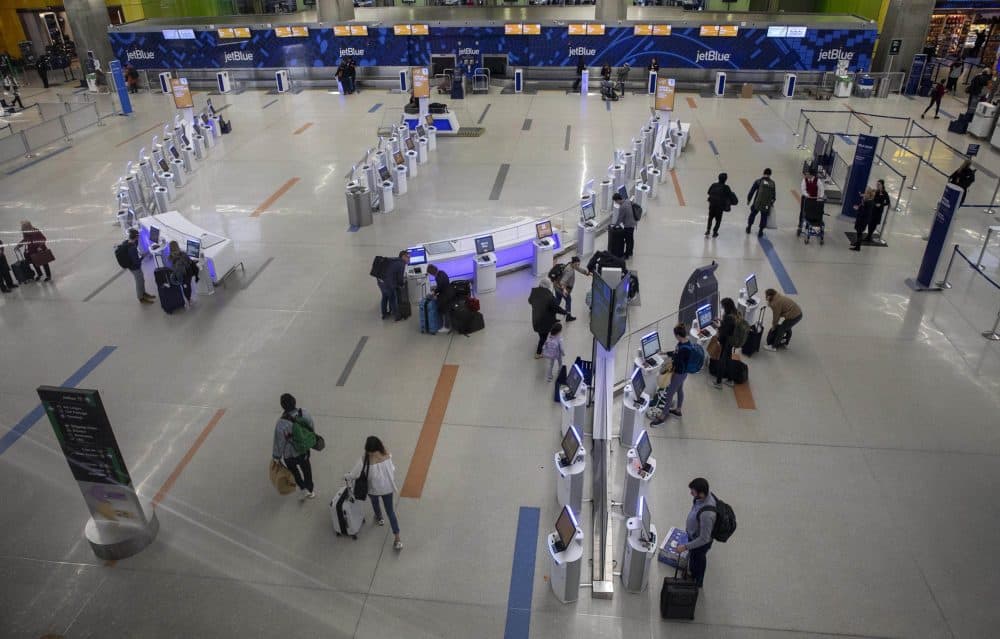 JetBlue, the largest airline operating out of Boston Logan Airport, is slashing its service by 40% as travel declines amid the coronavirus outbreak, the company announced Wednesday.
In a message to staff, CEO Robin Hayes and President Joanna Geraghty said the airline takes in $22 million from bookings and ancillary fees on a typical day in March, but this month sales fell sharply to $4 million and the airline issued over $20 million in credits to customers for cancelled reservations.
"This is a stunning shift, which is being driven by fewer new bookings, much lower fares, and a customer cancel rate more than 10 times the norm," Hayes and Geraghty wrote. "If you do the math, $4 million per day does not come anywhere close to covering our daily expenses. It is hard to predict how long these conditions will last and how much more challenging the environment may become."
The cutback will affect flights in April and May. JetBlue had already reduced its capacity for April by 5%. The airline expects it will also make substantial cuts in June and July because of the coronavirus. Customers will be notified about their specific cancellations, according to the airline.
JetBlue's scale back comes as the number of passengers traveling in and out of Boston Logan Airport has sharply declined. According to Massport, the number of passengers going through Logan fell by about 37% between March 9 and March 15, compared to the same period last year. That follows drops of about 13% and 4.5% in the previous two weeks.
Other major airlines — including Delta, United and American — have already scaled back on domestic and international flights.
Hayes and Geraghty said JetBlue has "a strong balance sheet and cash in the bank," but it is also looking to reducing spending — including taking a 50% pay cut during the crisis, cutting the pay of other executives, implementing a voluntary time-off program, halting infrastructure projects and other measures.
JetBlue is also calling on the federal government to provide assistance to get the airline back up to full capacity after the coronavirus pandemic passes.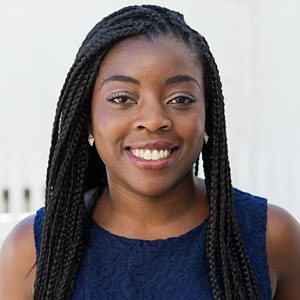 Zeninjor Enwemeka Reporter
Zeninjor Enwemeka is a reporter who covers business, tech and culture as part of WBUR's Bostonomix team, which focuses on the innovation economy.