'Like A Ghost Town': Boston's Trolley Tours Now Tell Of Historic Struggles, Both Old And New
05:35
Play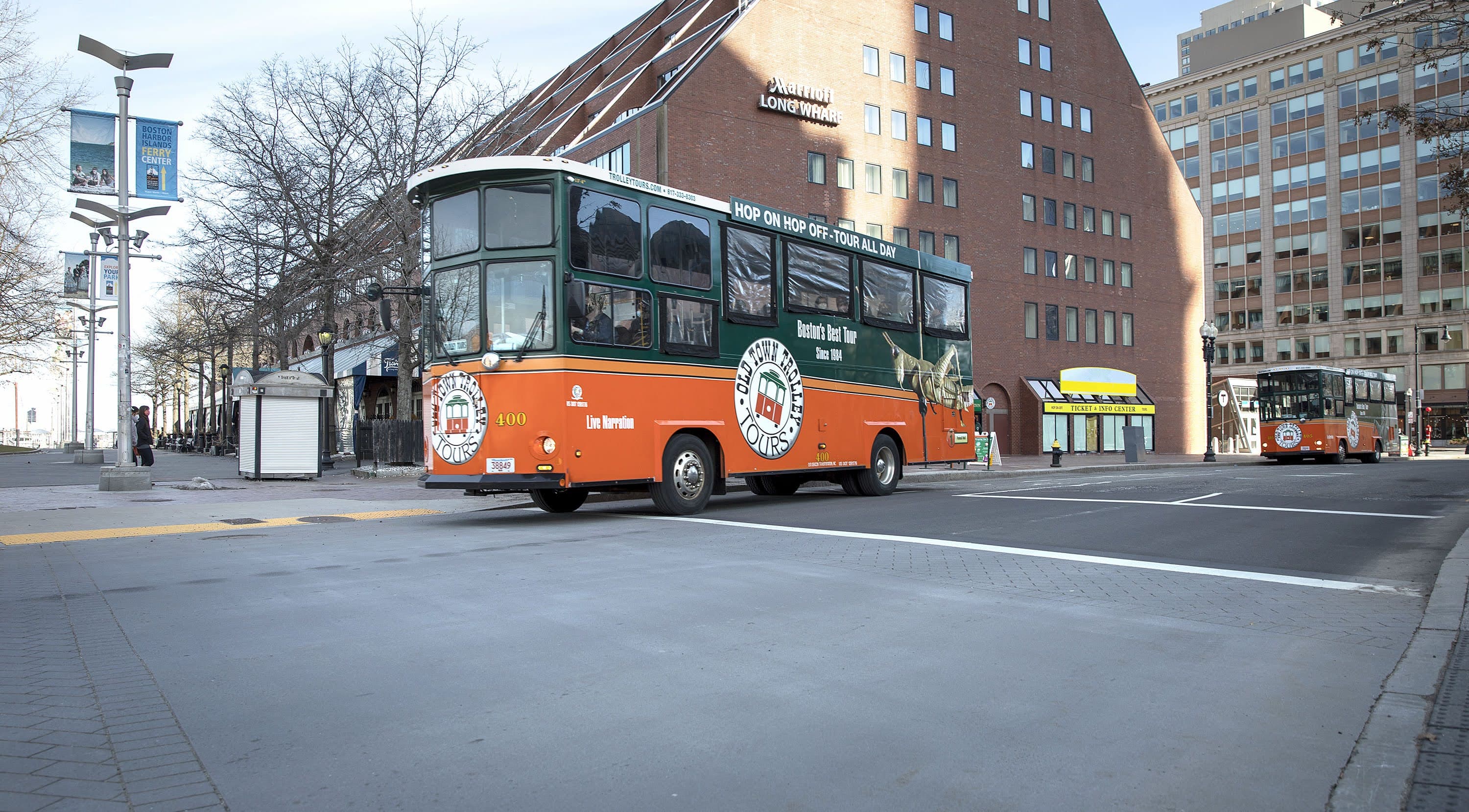 Old Town Trolley Tours screech along, jingle and deliver nuggets of Boston history nearly every day of the year, except the Boston Marathon, Thanksgiving and Christmas. The trolleys also run in most conditions: sunshine, rain, snow — and now, even amid a pandemic.
But with few people visiting and even fewer places to see, the history that usually lives and breaths here has lost its bustle.
"It feels really empty," says Alesia Nava, who was recently visiting from Miami and taking a tour of Boston on an Old Town Trolley Tour. "Like a ghost town."
This is Nava and her family's second trip to Boston. Their first trip here was last January. After a year of minding COVID-19 precautions, the Navas were eager for some kind of escape but worry going out in Miami is too much of a gamble.
"Nothing is closed, and I think people really don't care about that there. Like to the point that it's dangerous," Nava says.
A Tour Of What's 'Gone Permanently'
Nava's family of four and another family of three from New York and this reporter are the only people on this bus. Every other row is roped off, and the windows are open even though it's below freezing outside.
Judy Garland sings, "clang, clang, clang went the trolley," over the bus speakers.
"Alrighty," says driver Michael Long — whose stage name is Foxtrot — as he rings the trolley bell. "So, they like us to start off the tours with a little mood music."
But even a peppy Garland singing "The Trolley Song" can't mask the dismality.
"It was a different product. It was a hop on/hop off tour, so we'd see a number of different people throughout the day," says Long, who's also the trolley company's assistant operations manager. "We're doing a stay-on tour right now."
The only stop the trolley makes is at the place where "everybody knows your name."
"We're here at Cheers right now, and their Faneuil Hall/Quincy Market location is gone permanently," Long says. "A number of restaurants, that I've enjoyed myself that I would recommend people check out are unfortunately closed for good."
The street car carries on. There's more unfortunate COVID-19 facts to deliver.
"Please don't climb up the stairs at the Bunker Hill Monument, because due to the pandemic, you can't really socially distance, so the stairs are closed," he explains at one point.
"Swan boats," he says as the trolley passes the Public Garden, "they've been there for 144 years. Unfortunately, due to the pandemic, they took this last year off."
With few things open, there are fewer places to go. It's a ripple effect. Old Town Trolley Tours of Boston tells WBUR it's getting about 10% (at times fewer) of the ridership in the pandemic year than in years before. The company says it laid off over 100 people.
Maureen Marotta, who has worked for the company for a little over a decade, is one of them. She says she lost her job in October for the second time that year. Without her job, she hasn't had much of an outlet for the energy and love she has for her city.
"I'm very chatty," she says. "I'm on Facebook, giving people this history of Boston."
The tour company shut down in the middle of last March and reopened around mid-July. But Marotta says it just wasn't the same.
"I'm on Facebook, giving people this history of Boston."

Maureen Marotta
"We went from doing over 2,000 people per day, Monday through Friday, during our busy season," she says. "[When we reopened] we were doing 50 people per day."
Last July, when many thought, "maybe we can start returning to normal," data show Boston's hotel occupancy rate sat just under 15%. Restaurant patronage was down 75%. The city has spent roughly $2 million of COVID relief money on a tourism industry that simply has been gutted.

Throughout the pandemic, a sort of Justice League of local tourist attractions have been meeting virtually.
"We discuss who's opening when and different kinds of programing," explains Suzanne Segura Taylor, who heads the Freedom Trail Foundation. "We've all been keeping in touch."
One unique challenge Boston tourism sites have, she says, is many are colonial — and therefore, small. So when the state delivers business capacity limits, oftentimes it's impossible for those sites to meet those parameters.
While the Paul Revere House and Quincy Market are open, many other iconic Boston sites — like the USS Constitution Museum, the Massachusetts State House, Park Street Church, King's Chapel, Old North Church Historic Site and Old South Meeting House — remain closed to tourists. Soon, however, the state will begin further relaxing some of its COVID-19 business restrictions.
"People are talking about April and May, of reopening on a limited schedule just to see how things go with lighter restrictions," Segura Taylor says. "So people are being cautious and optimistic as well."
One of those optimists is Moratta, the trolley tour driver who was laid off. She says this year, she hopes she can work on her favorite day.
"The Fourth of July in Boston is," she starts, before deeply sighing over the phone, "it's my favorite day to work. And to not have the Fourth of July [last year] was heartbreaking."
By next month she hopes she'll be sharing Boston's history behind the wheel of a trolley instead of behind a screen.
Whether you come to the historic city of Boston to see what's always been or what's left, the people who make our tourism industry tick hope to see you back soon — safely, of course.
This segment aired on March 9, 2021.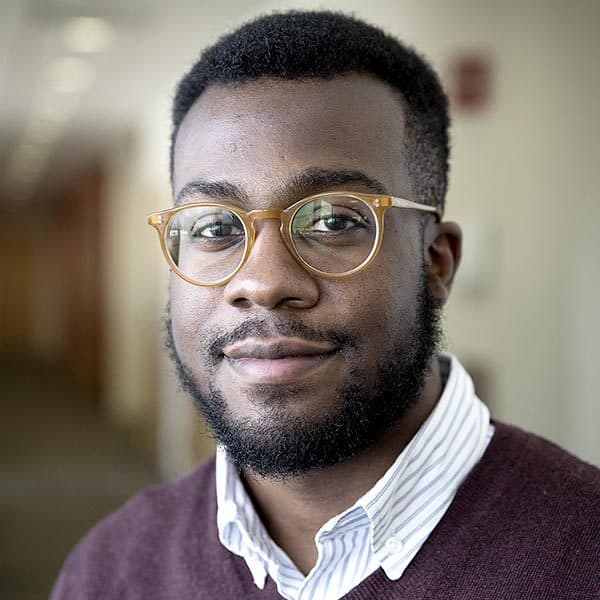 Quincy Walters Reporter
Quincy Walters is a general assignment reporter for WBUR.