MassPort CEO: Logan Travel Volumes Unlikely To Rebound For 3-5 Years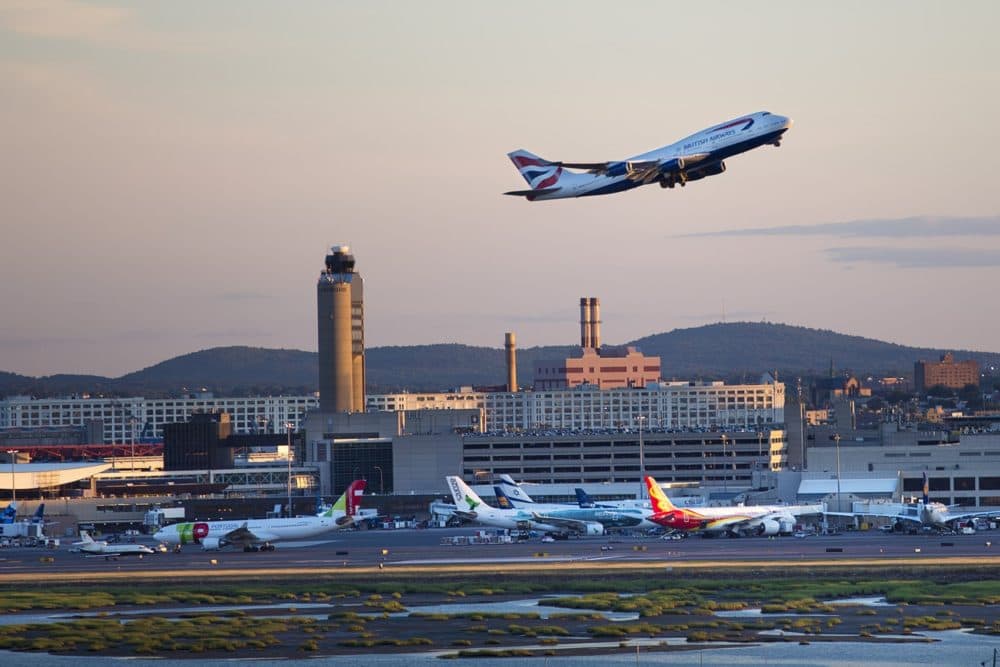 Air travel in and out of Boston remains depressed at only about a third of pre-pandemic levels, and patterns are unlikely to rebound fully for three to five years, Massachusetts Port Authority CEO Lisa Wieland said Friday.
In a presentation to the Joint Committee on Tourism, Arts and Cultural Development, Wieland said passenger volumes traveling through Logan International Airport "fell off a cliff" at the start of the pandemic, dropping as low as only 2% of pre-COVID travel at its trough.
Today, more than a year into the public health crisis, passenger volumes are still down "nearly 70%" compared to before COVID-19, Wieland said.
"On a typical day in 2019, we'd have about 1,200 inbound and outbound flights a day. Right now, we're averaging around 500 to 550," Wieland told the committee.
The number of passengers traveling through airport checkpoints nationally has been on the rise, but Wieland said the recovery has been uneven. Logan lags other airports — national travel is down about 50% compared to Logan's nearly 70%, according to Wieland — in part because of its dependence on business and international travel, which have been slow to return.
"We estimate we'll finish this fiscal year with about 10.5 million passengers. Logan really hasn't seen that low of an activity since the mid-1970s," Wieland said.
She said there are reasons to be optimistic about the summer season given increasing interest in travel, but said COVID's impact will continue to linger for several years.
"Because of where we are today and because of our dependence on business and international travel, which have been much slower to recover, as well as some structural changes in the airline sector, we are expecting it's going to take us about three to five years to get back to our 2019 levels," Wieland said.