Will The Bridge Scandal Actually Strengthen Chris Christie's Public Image?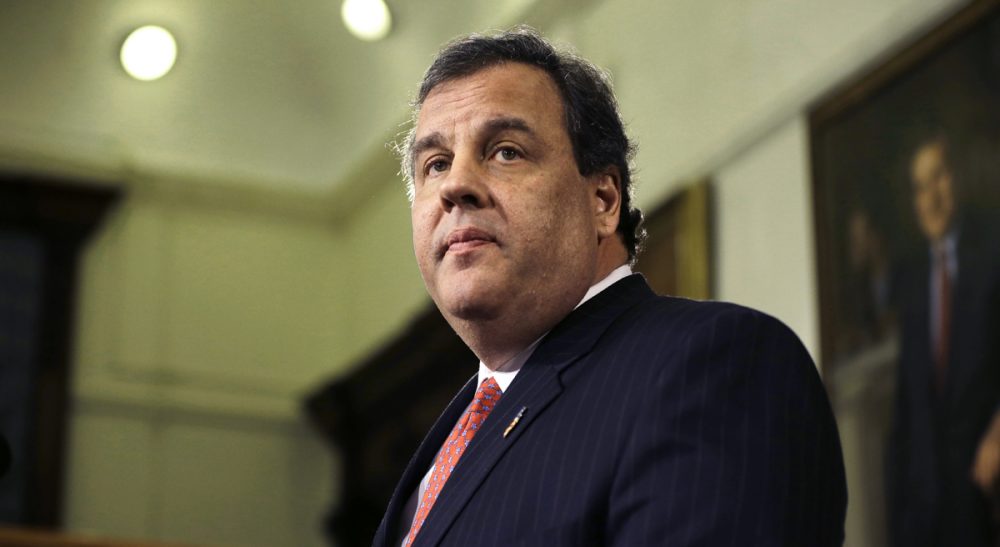 This article is more than 8 years old.
In front of a skeptical and, eventually, somewhat deflated press corps on Thursday, Governor Chris Christie did his best David Blaine imitation and conjured up lemonade from lemons right before their very eyes.
And those among the electorate expecting, understandably, to be let down yet again by a high-profile political leader were at least temporarily surprised. Not even Christie's most vehement detractors could argue with the fact that he is a very skilled communicator and politician.
Prior to the leak of documents tying Christie's aides directly to the George Washington Bridge lane-closure scandal, he was at or near the top of most polls involving possible 2016 presidential contenders from both parties. So, many Christie critics on the left and the right had a difficult time hiding their glee when they got whiff of scandal brewing in Trenton.
Make no mistake about it, Chris Christie intends to run for president. As such, this was arguably his most important press event ever. If his message — and the facts regarding the scandal as they appear so far — didn't play out well for him, his GOP primary campaign would have been history before it even got off the ground.
Make no mistake about it, Chris Christie intends to run for president. As such, this was arguably his most important press event ever.
The allegations underlying the lane-closure debacle go to the core of a critical aspect of Christie's appeal to many voters — and to those characteristics that instill fear in many Democratic strategists — his apparent candor and sincerity.
As Christie took rhetorical responsibility for the actions of his senior staff, while denying any knowledge of or involvement in the bizarre political scheme, he portrayed himself humbly as imperfect and flawed, i.e. "human" — traits to which most of the electorate can relate.
President Barack Obama used this same dog-eared page from the political-scandal playbook when trying to distance himself from the IRS political-targeting scheme last May. His mea culpa, however, appeared to some to be awkward because Obama has a difficult time acknowledging publicly that he is, in fact, flawed.
Christie's evident imperfection, in contrast, is another crucial component to his political appeal, especially to Independents and unaffiliated voters. Christie loses his temper openly, uses inappropriate language at times, is not svelte — but works hard at his job and comes across as a real person. This description fits a lot of actual voters, but not many blow-dried politicians — particularly at this moment in time for the GOP.
The remarkable thing is, the bridge scandal has the potential to strengthen this part of Christie's public image. This narrative goes that his administration screwed up — was "betrayed," through no fault of its own — and that Christie is handling it swiftly and in the best interests of his constituency. While "heartbroken" over the turn of events, Christie still has the fortitude to do his "job" and make the hard decisions, like canning long-time, once-trusted aides. That's potentially compelling. This rhetoric from Thursday's press conference — the Christie administration's low-point — was actually reminiscent on occasion of some of the themes Christie utilized during his administration's high point — its response to Superstorm Sandy. Heck, if it worked once…?
If facts don't turn up to the contrary — and it should be kept in mind that they might since this is an active investigation that is far from complete and may ultimately involve the Department of Justice — what doesn't kill Christie's GOP primary campaign might make it stronger.
But the media, who do not seem inclined to let this scandal go anytime soon, as well as GOP primary voters, are going to have to ultimately buy Thursday's version of events for that to happen.
The explanation Christie provided during the lengthy press conference sometimes seemed simplistic, even though he took any and all questions from the press corps — for over 100 minutes. Maybe the events comport with Occam's Razor, and there really is a simple explanation based on the misdeeds of a few hubris-filled senior aides. That's analogous to what the media seems to have bought regarding Obama's IRS scandal.
Regardless, Christie needs to put this scandal behind him soon to have a shot at eventually launching a presidential campaign. The longer it hangs around, the more time there is for mischief. Potential donors will get skittish. The Democratic-controlled legislature in N.J., until now able to work with Christie on major initiatives, will run for cover — causing Christie to accomplish little of significance during his second term. With no meaningful second-term track record, Christie will have a far more difficult time driving the narrative during a primary battle. And discussions will lead right back to — you guessed it — closed traffic lanes.
The campaign will argue that it got tougher and stronger from the fires of adversity, and learned valuable lessons in naiveté along the way.
The scandal may have already opened the door a crack for other GOP candidates — like Wisconsin Gov. Scott Walker, who may have been discouraged by Christie's poll numbers and fundraising ability — to peel off money and supporters and quickly become viable candidates in the GOP primary. This is particularly so because the GOP presidential field for 2016 is as wide open as any GOP field has been since the candidacy of Barry Goldwater in 1964.
On the other hand, Christie supporters will make their pitch that he survived his first scandal — and that all presidential campaigns will ultimately have to deal with a scandal — and that he's still standing. The campaign will argue that it got tougher and stronger from the fires of adversity, and learned valuable lessons in naiveté along the way.
Is this overly simplistic? Perhaps. But as of now, Christie lives to campaign another day.
---
Related: