In Memoir, Robert Gates Leaves Little To The Imagination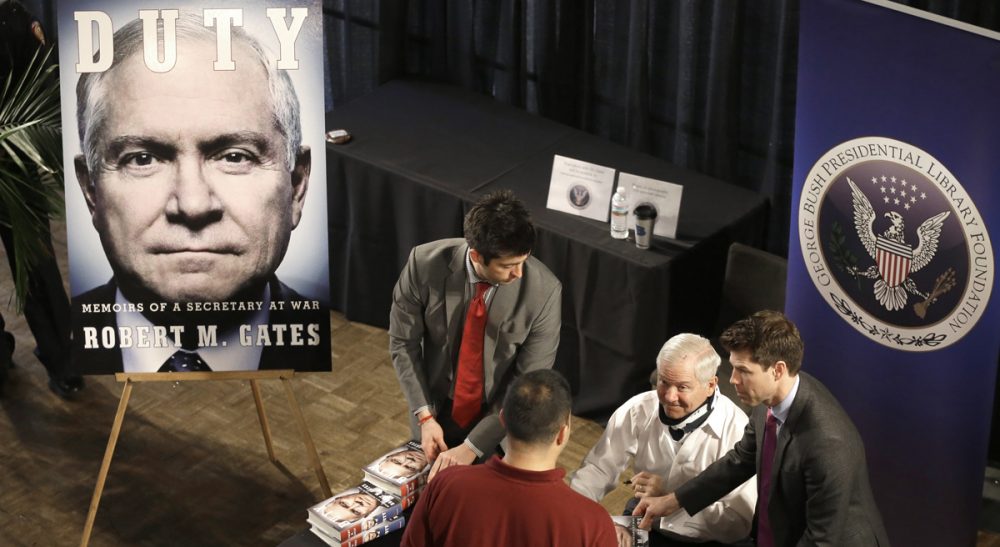 This article is more than 6 years old.
Robert M. Gates is a national treasure.
He has honorably served eight presidents, most recently logging four-and-a-half years as a wartime secretary of defense across administrations from both parties — a term longer than those served by all but four such secretaries in the nation's history. He is revered for his love affair with our armed forces, particularly its oldest branch — the U.S. Army.
And yet, Gates is also a political animal.
His new book, "Duty: Memoirs of a Secretary at War," is a trove of information about the inner workings of the Obama (and to a lesser extent the Bush) administration's national security apparatus and a commentary on the sorry state of our hyper-partisan Union. The actual text of Gates's book, and his own spin in defense of it recently reveal, though, that Gates is a creature of the Beltway politics he so publicly disdains.
Though Gates has stated publicly that he is now completely "spent," D.C. remains in his blood and he knows enough to leave the door open to play again at the highest levels once he recuperates.
Despite early misguided commentary to the contrary, the big winner of the Gates sweepstakes is Hillary Clinton. Gates gushes over her throughout "Duty," with his most comprehensive string of compliments being the description of Clinton as "smart, idealistic but pragmatic, tough-minded, indefatigable, funny, a very valuable colleague, and a superb representative of the United States all over the world." Gates ensures his fawning doesn't leave room for interpretation.
The cynical view is that, in addition to feeling that it was his "great good fortune" to have had Clinton as a colleague and having formed a "strong partnership" with her on policy issues, Gates the politico is always forward-looking, casting his lot with Clinton as the likely next president. He may also be preening to be treated kindly in her own pending memoir of her term as secretary of state. Though Gates has stated publicly that he is now completely "spent," D.C. remains in his blood and he knows enough to leave the door open to play again at the highest levels once he recuperates.
Gates's portrayal of Clinton as Madame Secretary has the collateral effect of enhancing her stature as a statesman who transcended domestic politics during her term in the Obama administration. She seemed to take a big step forward in her political development during those four years, moving beyond Senator Hillary who, for instance, opposed the surge in Iraq for "political" reasons per Gates's recollection. Some of her opponents tried to make hay of Gates's surge observation, but the image that will stick over time from this book is Gates's unfettered endorsement of Clinton as senior diplomat. This will, of course, be helpful to her presidential run — particularly when the media sets the table for the debates.
The timing of the Gates revelations for Clinton's nascent presidential campaign was ideal on multiple levels. First, they came during the week leading up to and during the release of the Senate Intelligence Committee's scathing report on Benghazi. Although the Democratic majority's findings slammed Clinton's State Department for — among other things — failing to upgrade security to the diplomatic compound in Benghazi despite knowing of significant threats to its personnel, little criticism has thus far ended up in Clinton's lap.
Gates's book gave Clinton a media reprieve and deflected much of the Benghazi spotlight from her in the short-term. No doubt, however, she will have to ultimately answer for these findings directly during the 2016 campaign since the Senate report seemed to answer the intemperate question she asked in testimony before the House Oversight Committee in May 2013, "What difference at this point does it make?"
Moreover, Gates's portrayals of being on the same side as Clinton on almost every policy issue of significance was juxtaposed with the sorry Bridge-gate saga that has enveloped New Jersey. The magnitude of decisions being swayed by Gates and Clinton on matters of war and geopolitical strategy make the players involved in Bridge-gate seem figuratively small and not-ready-for-primetime. Her main rival by some early estimates, Gov. Chris Christie, was at least temporarily diminished as Clinton may have grown in stature. Public opinion polls seem to already reflect this.
What makes the cheerleading more impressive for Clinton is that Gates also took out his share of political targets with his prose. The office of the vice president fared particularly poorly, as Gates made it clear he disagreed with both Dick Cheney and Joe Biden on virtually every key policy issue.
As for his biting bipartisan criticism of Congress, Gates's preferences apparently align with those of most Americans regarding the first branch. His bipartisan description of its members are a photo-negative of his gushing over Clinton, calling them "(u)ncivil, incompetent in fulfilling basic constitutional responsibilities…parochial, hypocritical, egotistical, thin-skinned, often putting self before country…" Again, he leaves little to the imagination.
Although Gates treads carefully around the current president, he derides Obama's White House staff. One of his key criticisms of the staff is to be appalled by its inexperience. This criticism sounds cliché, though, as it echoes similar complaints lodged 20 years ago about President Bill Clinton's first-term staff, and betrays Gates's politics.
Despite early misguided commentary to the contrary, the big winner of the Gates sweepstakes is Hillary Clinton.
The second criticism is far more biting. Gates analogizes the level of micromanagement by Obama's White House on operational matters to the Nixon administration. Indeed, during his recent week of spin, Gates acknowledged that the Obama style was worse than Nixon's. This validates what many Washington watchers knew behind the scenes, and the micromanagement was driven largely by the in-your-face style of then-chief of staff Rahm Emanuel.
Gates has left a giant footprint on the course of U.S. national security policy over four decades, and is apparently still not finished. His revelations in "Duty" will become part of the U.S. political lexicon not so much because of their real-time publication, as some have erroneously and hypocritically tried to argue (many of those same critics, for instance, praised former Treasury Secretary Paul O'Neill's self-serving narrative in "The Price of Loyalty," published during the election cycle for Bush 43's second term). Instead, they will live on and be often-cited because of the gravitas of their author. This is good news for Hillary Clinton for 2016.
---
Related: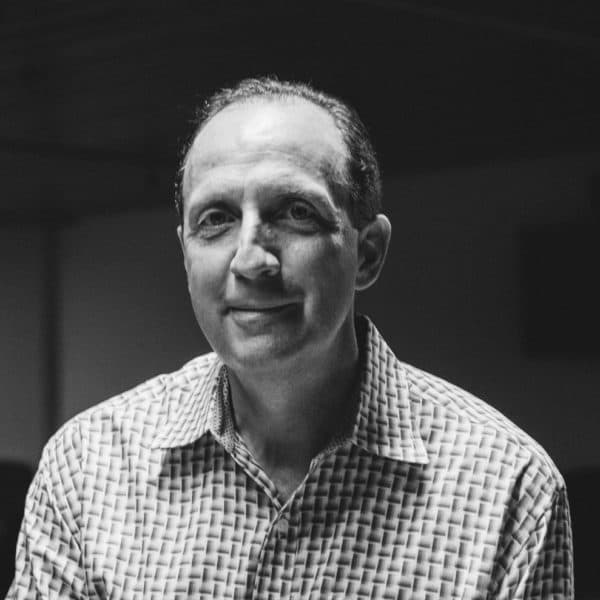 John Sivolella Cognoscenti contributor
John Sivolella is on the faculty at Columbia University, where he teaches about the presidency, federal agencies and public policy.