The Added Benefits Of Infrastructure Spending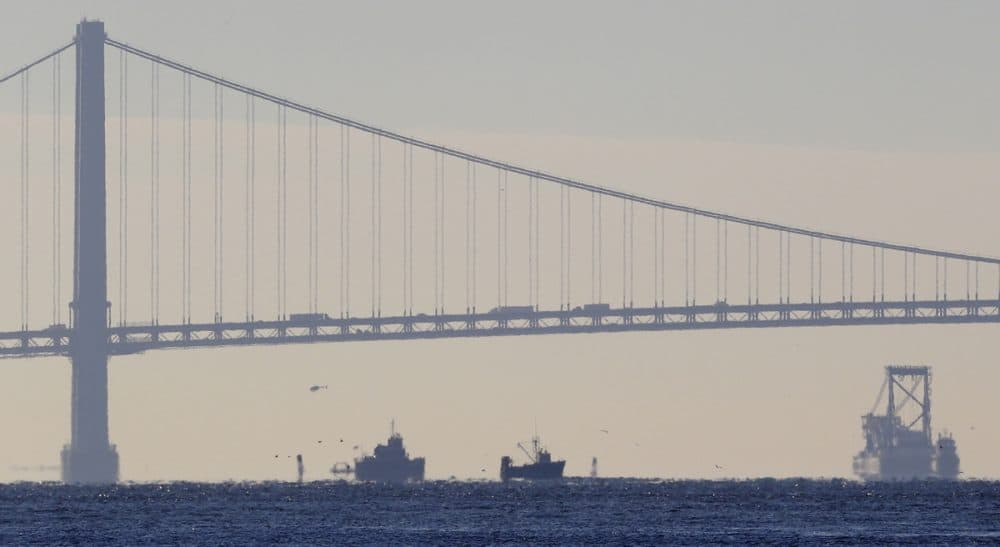 This article is more than 6 years old.
World investors are yanking their money out of Turkey. This means we've got to fix that road in Peoria.
Huh? Events across the globe don't always lap our doorsteps, but the recent Turkish foreign-investment free-fall foretells a possible blow to the world economy and our own nascent recovery. That means the case for fixing our decrepit roads, bridges, rail, and water and sewer lines — already compelling -- looks even more so. Spending on them now would put people to work and buffer us against any global economic swoon. It might even pay a political dividend: brokering the bickering among our national leaders.
First, the Turks. Their central bank, and those in other emerging economies as well, have been jacking up interest rates, desperate to lure back foreign investors who've soured on those countries. Higher rates, of course, could slow their economies, a prospect that has rattled Wall Street. Liberal economist Paul Krugman thinks Turkey's smallish economy might prevent this from metastasizing into a global disaster, but even he's worried, given that we're talking multiple countries in trouble, coinciding with Europe's fabled fiscal flailing and signs of a slowdown in China's massive economy.
Back home, the Federal Reserve is reeling in its monetary stimulus at a time when long-term unemployment remains high. This is where spending on infrastructure comes in. No one disputes we need to repair it, and no one but those who've read too many Ayn Rand novels disputes that government has a responsibility here. We could put lots of people to work doing these jobs; their spending their resulting paychecks could goose the private economy. Should traditional construction work and its ripple effects prove inadequate, we could consider additional public jobs geared to low-skilled workers.
We could put lots of people to work doing these jobs; their spending their resulting paychecks could goose the private economy.
That's the economic payoff. How might an infrastructure boom bolster bipartisan agreement in Washington, D.C.? Don't Tea Party politicians consider "stimulus" the real s-word? Yes. But two developments might thaw their obstinacy. First, conservative thinkers have embraced a federal bonanza of infrastructure outlays. Ronald Reagan's top economic guru, Martin Feldstein, wants to spend $1 trillion — yes, with a "t" — in just the next five years, especially on infrastructure. The editor of William F. Buckley's National Review, in his biography of Lincoln, evoked the public works-loving Railsplitter in endorsing modern infrastructure upgrades. Another conservative journal, National Interest, devoted an article to "A Jobs Agenda For The Right" that included public works.
Deficit Chicken Littles in Congress might still be squeamish about the massive, "direct federal spending" for which Feldstein called. Which brings up the second nudge towards a bipartisan deal: there's a possible compromise position. The Boston Globe's Scot Lehigh recently reported on a proposed infrastructure bank, which would use federal money and loans to leverage private capital and state money for roads, bridges, etc. Senate and House bills have attracted small but evenly split sponsorship by members of both parties, not to mention thumbs-up from both labor and business supporters, Lehigh wrote.
Neither bill is as lavish as Feldstein wants. But the deficit neurotics might be mollified by the involvement of private investors, who would carefully vet projects to ensure they were worth putting money behind, Lehigh suggested. And an infrastructure bank would be a step in the right direction. In exchange, the welfare state-loathing Tea Party, launching pad for plans to scale back everything from food stamps to medical care for the poor, could slash the tab for those programs by shifting people off them and into paying work.
---
Related: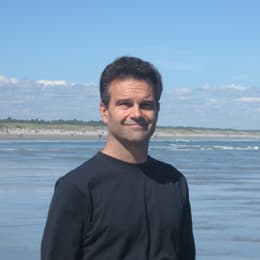 Rich Barlow Cognoscenti contributor
Rich Barlow writes for BU Today, Boston University's news website.