Heavy Meddle: Help! I Don't Trust My Stepparents With My Inheritance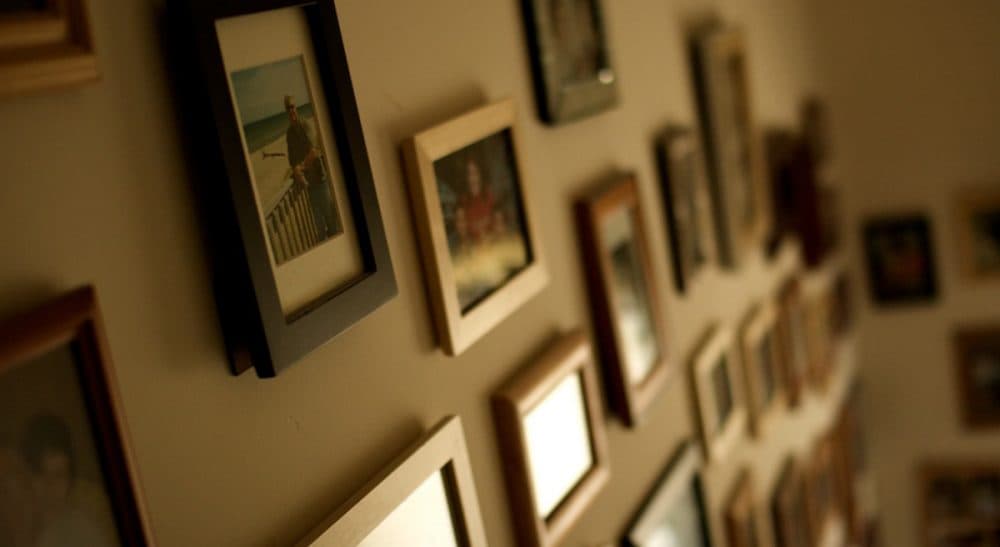 This article is more than 6 years old.
Welcome Meddleheads, to the column where your crazy meets my crazy! Please send your questions to advice@wbur.org. Right now. Not only will you immediately feel much better, you'll also get some advice.
Hugs,
Steve
…
Dear Steve,
I am an adult child of divorced parents. They're wonderful parents, and they did divorce right (for all you parents out there), keeping my sister and I the focus rather than their animosity for each other.
Fast forward and they have both remarried. I have known their spouses for most of my life, having grown up in a small town. My parents each own their respective houses, make significantly more than their spouse (who each have children of their own), and both of their spouses have a not-terribly-stellar history with money.
How does one broach the topic of a will with my parents? I have had friends lose parents suddenly, and have found themselves simultaneously mourning and fending off creditors, which has me perhaps a bit more worried than is warranted. Even so, I simply don't feel comfortable hoping they have it worked out, or worse, that they assume their spouse will some how be responsible in divvying up their estate after their passing as they see fit.
How do you suggest discussing this? What is the typical framework for wills in second marriages anyhow?
Thanks,
An Uncomfortable Kid
…
Dear UK,
Taking your second question first: I have no idea what the "typical" framework for wills in second marriages is. My guess would be that there's no typical framework, given the many varieties of second marriages and circumstances thereof. Honestly, the extent of my legal knowledge was just exhausted by my use of the word "thereof."
But let's take a big step backwards and assess the situation. Your parents are aging and you are facing a difficult but necessary truth: they will not live forever. This acknowledgment is good. You want to make sure that their financial affairs are in order. This is also good. Where it gets complicated for you is the possibility that they may die before their spouses, your stepparents.
So it's a trust issue.
But it's also a loyalty issue.
Because think about this from your parents' point of view. No matter how sensitively you bring this subject up, what you're saying is that you don't trust your stepparents to "divvy up their estate" responsibly. Can you see how this might put your parents in an awkward, even anguished, situation? They either have to tell you to back off, or risk offending their spouses by changing the terms of their wills. This could have the trickle-down effect of causing your stepparents to resent you, which is generally what happens when you question someone's competence. In which case, if your parents do precede them in dying, you may be planting a lovely little time bomb.
My default bromide (as readers of this column know by now) is that honesty is the best policy. But before I trot that advice out in this case, let me issue to two giant caveats.
So I'm really not sure what to tell you.
My default bromide (as readers of this column know by now) is that honesty is the best policy. But before I trot that advice out in this case, let me issue to two giant caveats.
Giant Caveat #1:
Your parents have the right to disburse their estate as they see fit. As a rule, that means — should they die before their spouses — they will name those spouses as primary beneficiaries. You may fear that one or both of these spouses will deprive you of your birthright, either by means of incompetence or bias. That, however, would be their legal right. Consider Leona Helmsley. Was it a nice thing that Helmsley (aka "The Queen of Mean") set up a $12 million trust for her dog, Trouble? No. Was it perhaps sad and disgusting? Yes. But again: her legal right.
Caveat #2:
I would think long and hard about whether your relationship with your parents is strong enough — honest and trusting enough, I mean — to bear this discussion. That is: would they be able to recognize your concern as motivated by compassion rather than, say, anxiety or passive-aggressive resentment.
Can you yourself say this unequivocally, UK?
If so, by all means, talk to them. Spell out what your specific concerns are, while also recognizing the tough position in which you may be putting them.
Still, before you do that I'd think long and hard about what you're really worried about here. Based on your own letter, your parents have managed their money wisely and, more importantly, gone to considerable lengths to make sure you and your sister felt loved and cared for even in the midst of a divorce. They sound like the kind of parents who can be trusted to make sound decisions is my point.
The crazy thing about inheritances is that the money and possessions people leave come to stand in for what really matters, which is the love transmitted, or withheld, during a particular life. That's all that really matters in the end, UK: the extent to which you are able to express and receive love from your parents. The rest is just business.
Good luck,
Steve
♥
Okay folks, now it's your turn. Did I get it right, or muck it up? Let me know in the comments section. And please do send your own question along, the more detailed the better. Even if I don't have a helpful response, chances are someone in the comments section will. Send your dilemmas via email.