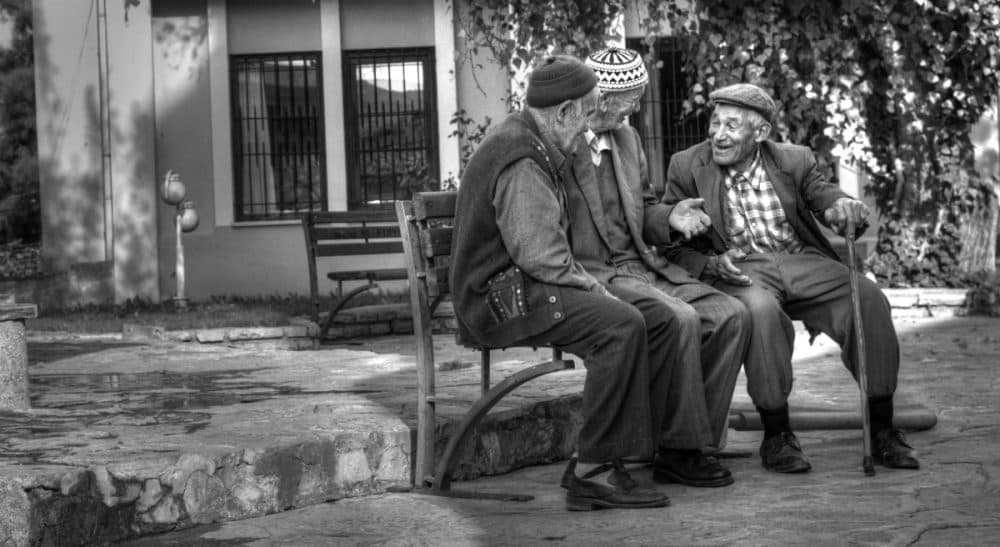 This article is more than 5 years old.
Over dessert recently, my husband Mark told my friend Anne the joke that had been one of my late father's favorites.
Always recounted by my dad in a Yiddish accent, the joke is about a traveling salesman who, late one night in the middle of nowhere, gets a flat tire. After painstakingly unpacking his product-filled trunk (which is crammed, from one telling to the next, with encyclopedias or detergents or Fuller brushes), he discovers that while he has a spare tire, he has no jack.
As he trudges along the dark country road in search of someone who might, it occurs to him that under the circumstances, a local farmer might actually charge him for the loan of a jack. After all, here he is, alone, completely at the mercy of strangers. The guy might charge five dollars? Hell, maybe more, maybe ten dollars. Ten dollars for the loan of a lousy jack!? But face it — he's a captive market. That thieving farmer could gouge him for twenty dollars — twenty dollars for the use of a crummy jack! The salesman's indignation mounts as he envisions what might happen, until, when finally an innocent farmer opens his door to a stranger's knock, the now irate salesman tells him (in language too coarse for this publication) where he can shove his stinking jack.
In explaining why so many of his poems were funny, poet laureate Billy Collins said, 'For men of my generation, jokes were currency.'
Never mind that nobody has Yiddish accents or buys encyclopedias anymore, or that millions of people get their cleaning supplies from Amazon. So what if traveling salesmen are much more likely to be strapped into a Boeing 737 than driving at night down a country road, or that even if there was an itinerant vendor with a car full of goods, he'd damn well have a Triple A card and a cell phone? However dated, the joke remains funny well into the 21st century, since everyone can relate to that kind of rumination. We all spin outlandish futures in our heads, scenes in which we're wronged or unjustly accused, scenes to which we feel more like appalled spectators than the scriptwriters we actually are.
But Anne's laughter was polite at best.
"You told it all wrong," I chastised Mark. "Really, told properly, it's very funny," I assured Anne.
"I told it just like your father told it!" Mark protested.
"Not even close," I countered with icy confidence. "For starters, you didn't do the accent. And all that detail you added to the salesman's rumination? You've got him not just brooding about how the farmer might exploit him, but about how he might mistrust his intentions towards the farmer's daughter, how he might threaten him with a shotgun simply because he was a stranger. This isn't a parable about the urban Jew as rural outsider. It's about the immigrant Jew as historically, justifiably paranoid. And, most egregious of all …" I paused for dramatic effect. "In your version, the jack has become a tire iron! That's ridiculous. Tire iron has way too many syllables."
"For God's sake."  Mark rolled his eyes in exaggerated disgust.  "It's possible to change a car without a jack, but it's impossible to loosen lug nuts without a tire iron. You need torque …"
And so it went, this post-modern debate, with us self-mockingly arguing over what tool was most essential, what words were more inherently funny than others, what scenarios were plausible, whether plausibility even mattered in a joke like this. But all the while, I was conscious of some sense of loss huddling beneath our good-humored dispute. I wanted to protect and preserve my father's voice.
In explaining why so many of his poems were funny, poet laureate Billy Collins said, "For men of my generation, jokes were currency." Now in his seventies, Collins is just a decade or so younger than my father and his friends, men who told and retold jokes whenever they were together. Their corny stash of tales about wandering salesmen, talking dogs, beautiful nurses and golf games played by priests, ministers and rabbis (or by Jesus, Moses and Richard Nixon), held rich details about a fading ethos where men were men, women were wives and people were sharks. To that culture I can wave a relieved goodbye.
But they did more than that. They democratized entertainment, let any storyteller shine, and held a sort of wisdom about how we bedevil ourselves and each other, about the baggage we carry even when our arms are empty, about how, in the face of our foibles, we can only laugh until we cry. These stories aren't just currency. They're mini-epiphanies, helping us see ourselves as others see us, and as jokes disappear, we're losing those opportunities for insight.
So though he told it all wrong, my husband honored my father — a man deeply curious about himself and others — in sharing his joke … the jack joke.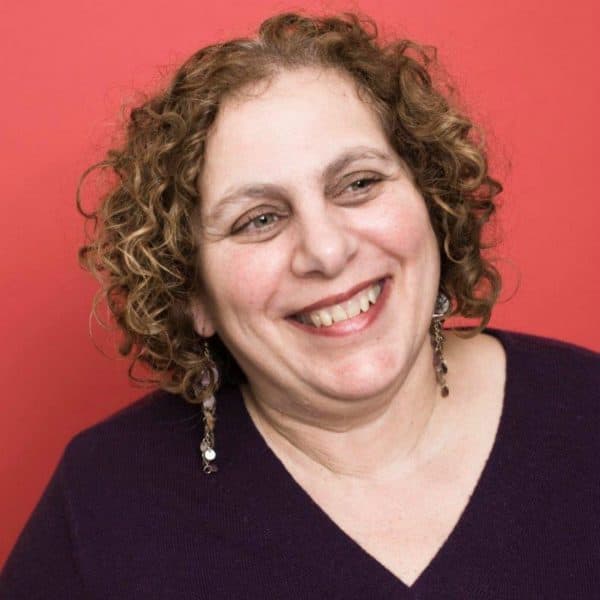 Julie Wittes Schlack Cognoscenti contributor
Julie Wittes Schlack writes essays, short stories and book reviews for various publications, including WBUR's Cognoscenti and The ARTery, and is the author of "This All-at-Onceness" (Pact Press, 2019).