The McCutcheon Decision: Bribery By Another Name?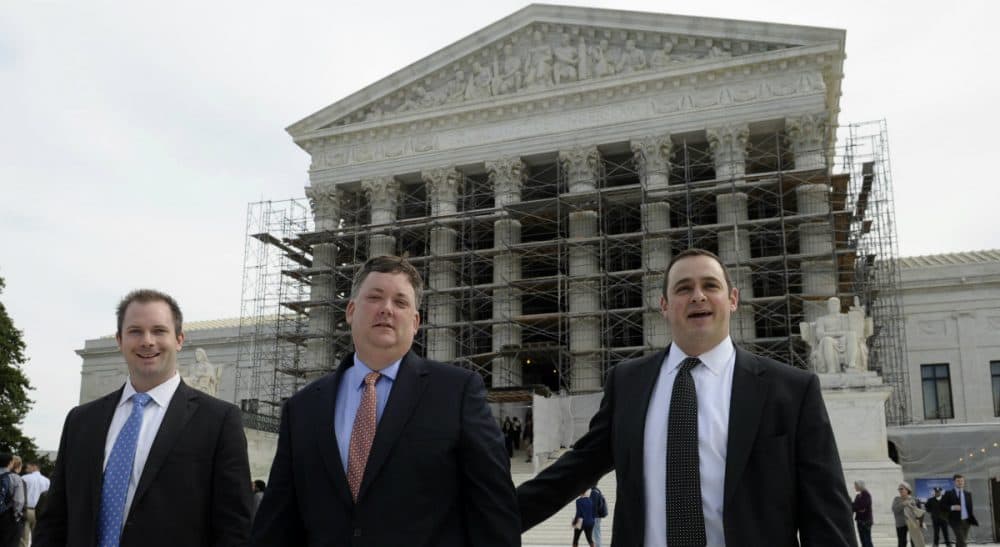 This article is more than 5 years old.
Imagine I propose a deal to my senator who's facing re-election: if the senator votes for a minimum wage law, I will give her campaign a large contribution.
That's a quid pro quo (Latin for "this for that"), and it's currently illegal. Why?
I pose this question to you, dear reader, but also to the Supreme Court, or rather the five justices of the Court in the majority in McCutcheon v. FEC, the decision to strike down aggregate limits on campaign contributions. The Court's lead opinion, by Chief Justice John Roberts, concluded earlier this month that restrictions on campaign finance can only be justified if they are aimed at stopping quid pro quos. The opinion, however, never explains what exactly is so bad about campaign finance quid pro quos. In fact it can't, because the principles Roberts espouses sweep much further than he is willing to acknowledge, all the way to legalizing trades of votes for contributions.
'one person, one vote' is a bedrock rule of our democracy. But money is not distributed equally...
To see why this is true consider another scenario. Suppose I tell my senator who's facing re-election that while I'd love to vote for her, and could also arrange to have the powerful interest group I lead endorse her, I have one condition: she must vote in favor of raising the minimum wage. Suppose further that the senator, who was previously on the fence about the minimum wage, agrees to vote for it.
That's another kind of quid pro quo. Should it be illegal?
A law regulating such exchanges seems absurd, and likely unconstitutional. A healthy democracy is one in which citizens seek to influence the public policy choices of their representatives, and while you might consider me a bit single-minded in my proposal (and my senator a bit foolish for accepting it), it makes no sense to criminalize my success in this endeavor. But if trading votes, or endorsements, for public policy influence is perfectly legitimate, it's hard to see why trading another commodity, campaign donations, should be illegal.
Keep in mind that campaign contributions, even those made as part of quid pro quos, are not ordinary bribes. Bribes are corrupting in part because they let officials use public office for private gain. But the senator can't use campaign contributions to buy a yacht; she has to use it to run for office. Campaign money, like my group's endorsement, or my vote, is just one of many resources that representatives use to get re-elected. So what makes campaign contributions different?
One obvious answer is that money gives some citizens greater influence over public policy than others. When I was trading my vote for the senator's, I was using a commodity that all citizens have equally — "one person, one vote" is a bedrock rule of our democracy. But money is not distributed equally, so allowing it to influence the direction of public policy violates a basic norm of equality.
Of course that's not a principle that Justice Roberts and his comrades would ever invoke. "No matter how desirable it may seem," Roberts writes in McCutcheon, "it is not an acceptable governmental objective to 'level the playing field'." In Roberts's view the unequal influence of rich people on officeholders is just a fact of life, like the fact that the National Rifle Association has more political power than your neighborhood gardening club, and certainly nothing that can be regulated.
The Roberts majority is taking our country down the wrong path.
Once we eliminate inequality as a rationale for banning quid pro quos though, it becomes hard to see why they should be illegal. True, quid pro quos are usually made in secret, so that they violate the norm of transparency, but we could easily meet this objection by requiring that all quid pro quos be disclosed. Arguably a registered quid pro quo would be much less troublesome than the forms of influence that Roberts, and to be fair, justices before him, have already licensed: at least we would know why our representatives were acting as they do.
It's understandable that Justice Roberts and his comrades aren't willing to trace where their principles lead. Quid pro quos have a nasty image, in part because of a generalized animus against deal-making in politics. But influence is influence: once you constitutionalize using money to affect the decisions of officeholders, the only thing that separates a quid pro quo from the other forms of influence Roberts has legitimized is its brazenness. The Roberts majority is taking our country down the wrong path. It's no surprise they're unwilling to light the way.
---
Related: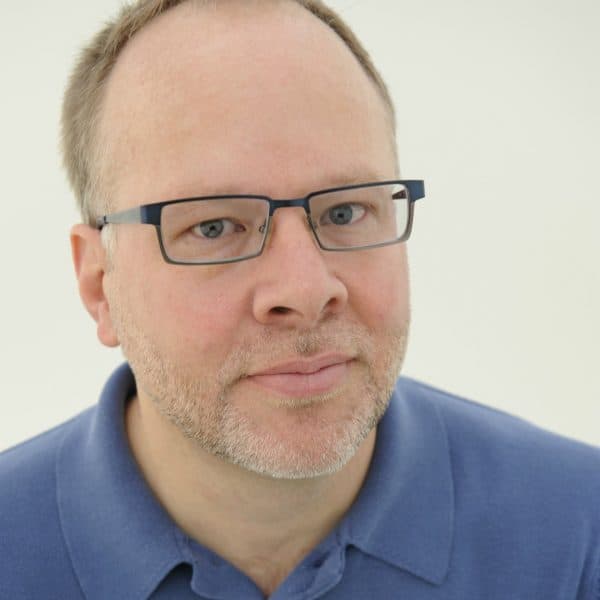 Thomas F. Burke Cognoscenti contributor
Thomas F. Burke is professor of political science at Wellesley College, and the author of "The Concept of Corruption in Campaign Finance Law."