A Stroll Through Trader Joe's In 52 Thoughts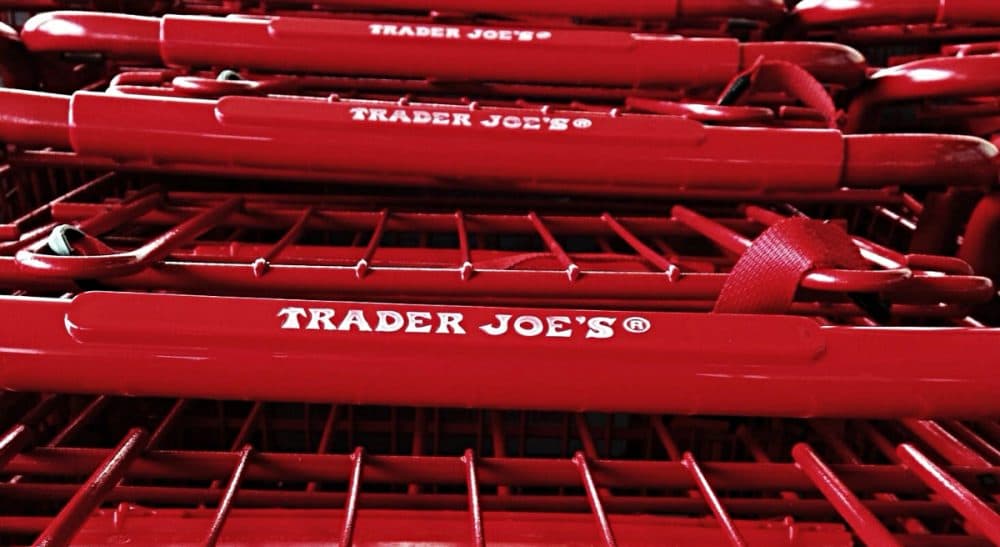 This article is more than 7 years old.
Trader Joe's is not like other, standard grocery chains. It is a breezy, enthusiastic place with happy faces and ever-new iterations of coconut — much like a tropical commune. Amble with me through that quirky and delightful kale-based universe...
1) You're here! But wait: The carts are outside.
2) There are a few carts hidden in vestibule! Lucky day.
3) Nope — squeaky wheels. That was the cart graveyard.
4) Procure a basket. It'll be sort of French. Top it off with a baguette!
5) Nope. That's not going to work. Get a cart.
6) OK. What to buy? Just the essentials. You don't need much.
7) Start with produce. You must eat more produce!
8) Lots of greens. Overwhelmed by greens.
9) "Power Greens": that'll cover the bases.
10) Beets; beets with the blue cheese, like in the picture.
11) Remember to get cheese. Maybe blue. Probably not.
12) Vacuum-packed lentils! Oh no, hold up. You still have that package from 2008.
13) Lunch-ready salads: dig toward back for freshest ones. That mesclun has to power through a long week.
14) Sell-by dates are all the same? Baffling. Take four from the back anyway.
15) Does that kid work here? Smile. Sheepishly. We're all in it together.
16) Who has inexpensive organic tomatoes? Trader Joe's—that's who.
17) Sold only as pre-selected triplets? One's sure to be a weak link. Forget it.
18) Samples! Samples! Samples!
19) Easy now; be cool. You're ostensibly well-nourished. Receive it gently. Say thank you. Nod and smile.
20) Whoops, too expensive and caloric. Stop nodding. Make a questioning face. Maybe you don't like gorgonzola anyway. Slip away. Now!
21) Coconut chips? Yes. Coconut is the thing.
22) Kale chips? Yes. Kale is the thing.
23) Uncrystallized Candied Ginger? Ye — no. That sounds awful.
24) What to buy? Everything. Buy everything.
25) Almond butter and nuts, no mortgage required? Stock up. Stock up like that couple.
26) Frozen vegetables? Jackpot. All their nutrients!
27) What is a mélange? Looks like carrots and peas.
28) Palak paneer? Yes please; three. Twelve. You never know.
29) What is the feeling on milk, now — something about Neanderthal intolerance? Don't care. Get the one with the Herman Melville farmer.
30) Ignore the Tiramisu Torte. Ignore the Tiramisu Torte. Ignore the Tiramisu Torte.
31) No organic chicken left. Never any organic chicken!
32) What is "natural" chicken, exactly? Should be OK. Joe has my back.
33) How about some tofu — firm, extra firm?
34) Extra firm, of course. No idea why.
35) I bet that guy is taking all the organic chicken.
36) Wine? Obviously.
37) $10.99? Outrageous.
38) Over to the two-buck Chuck. Real casual.
39) Get a bottle. Get more! Get an awkward amount. That guy's doing it. He's got tortoise shell glasses.
40) Cart getting heavy. To the front.
41) Ignore the Tiramisu Torte. Ignore the Tiramisu Torte. Ignore the — fine, take it.
42) Find someone in a Hawaiian shirt who doesn't look overly eager.
43) Impossible!
44) Wait, they unload for you, and bag? What to do with the hands?
45) Smile; chit-chat. Get on board.
46) Hold up: Are they trying to recruit you? No, no: this is a grocery store — not a cult. Relax.
47) Thank the cashier. Thank the bagger. Consider shouting out a general departing "thank you!"
48) Do not.
49) Find your car among the Subarus. It's in there somewhere.
50) Forgot the cheese! Reverse leave-behind: You'll come back soon.
51) Return the cart; add a small skip. $100 for enough food and wine to sustain a small family across the Oregon Trail?
52) Take that, Whole Foods.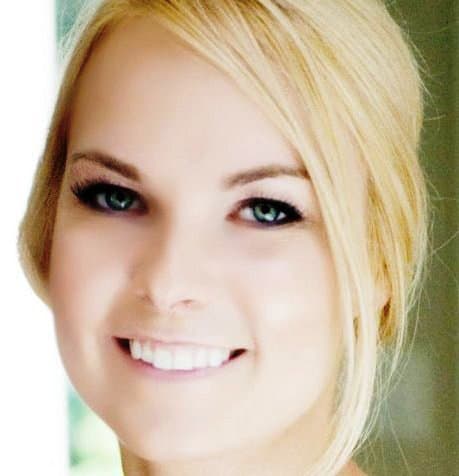 Kylah Goodfellow Klinge Cognoscenti contributor
Kylah Goodfellow Klinge is the communications manager for biomedical development at Brown University and a staff writer for Brown Medicine magazine.