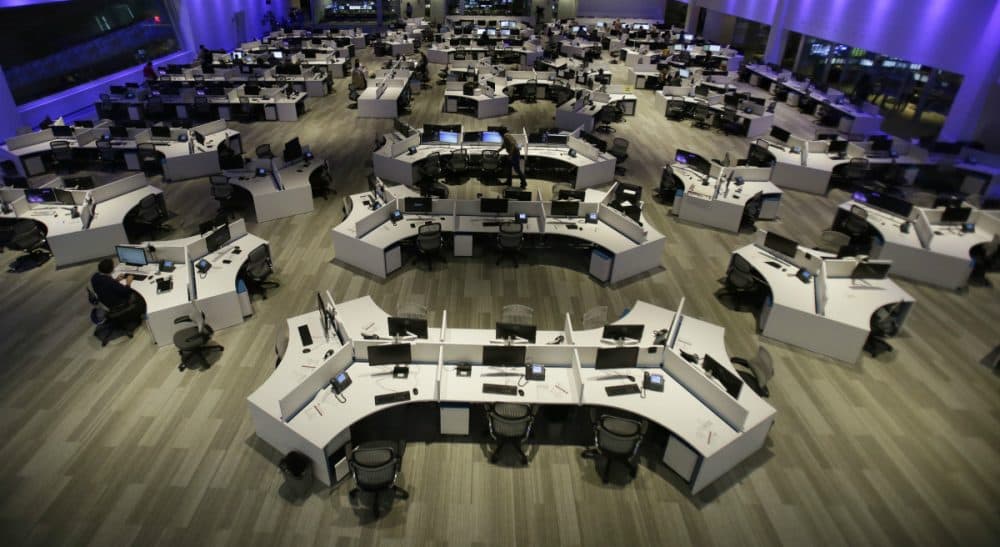 This article is more than 7 years old.
The city of Boston seemed to be in crisis. This was the only conclusion I could come to when I awoke one day last week to find local newscasts continuously flashing the words "breaking news" across the screen. Story after story it was all breaking, urgent, need-to-know information.
Or was it?
In point of fact, the apocalypse I'd imagined was not nigh; the city was relatively quiet on this day. The news channels' declarations of breaking news turned out to be misleading. There wasn't a crisis to be had; only standard-issue stories — albeit overhyped, breathlessly delivered and decked out in flashy graphics.
I'd been noticing this trend as of late, as if the famous mantra among producers and editors 'if it bleeds it leads' had been replaced by 'everything is breaking.'
I'd been noticing this trend as of late, as if the famous mantra among producers and editors "if it bleeds it leads" had been replaced by "everything is breaking."
Accidents, overnight fires without injuries and updates on multi-day stories are now evidently considered "breaking." One story I saw last week that began with the words "Right Now" flashing onscreen concerned a court appearance the previous day for a man accused of a murder that took place in 1974. Most people, I would guess, don't consider something that happened the same year Nixon resigned worthy of such a dramatic lead in. Then again, would anyone stay tuned if the intro graphic said, "Update on Really Old Story"?
Cable news has gotten into the act, especially CNN with its nonstop coverage of the missing Malaysian airliner. Jon Stewart has been skewering the station's bizarre and alarmist coverage, meanwhile, a former anchor at the network, Frank Sesno said, "The big danger always confronting CNN… is how loud to shout, how much to do this, how much 'breaking news' is really breaking news, and how do you convey to your audience this a huge story?"
Though I couldn't find hard data on the increased use of the "breaking news" designation, one need only turn on the tube. These days, everyone seems to be shouting louder and louder.
There was a time when breaking news was a big deal. Since the 1970s, as technology began its move from microwave to satellite and now to cellular (with live cameras that can be run out of a backpack off a phone network), TV stations have sought to do more and do it faster. Good stories done right and brought to viewers quickly are the benefits of this evolution; incessant breaking news is the downside.
Al Tomkins, a senior faculty member who teaches broadcast and online media at the Poynter Institute for Media Studies, said the practice of ubiquitous breaking news is nothing novel and it's happening across the U.S.
"Most of the time, whatever is 'breaking' is really a minor story," he said. "The problem is it's used so much it loses its appeal."
In short, it's less about breaking news than an example of the anchor who cried wolf. Or, put another way, if everything is breaking news, nothing is. Soon enough, those excited voices and splashy graphics will lose their effect because we'll simply be immune.
It's easy to understand where this impulse to ratchet up the urgency of the news comes from. As Tomkins points out, television is still struggling to keep up in the brave new digital world. When we can get news delivered to our smartphones, TV has to find new ways to compete.
"'Breaking news' is their way of saying we're still in the game, we can still do this," Tomkins said.
He added that currently being in the midst of sweeps — when TV viewership is measured in order to set advertising rates — may explain the recent uptick.
It's unfortunate that the way our news is delivered is determined to such a degree by commerce. Whining about that is like bemoaning the New England weather, of course. But the breaking-news trend also speaks to how busy and distracted TV producers know we are. We're overbooked and overtired, with the additional distractions of beeping gadgets, texts and Tweets. TV producers can't get their anchors to reach through the screen and shake us, so they do the next best thing.
TV producers can't get their anchors to reach through the screen and shake us, so they do the next best thing.
But are we paying a price for this trumped-up urgency? If you felt like the world was going off the rails before, listen to enough newscasts where even the most mundane incident is made to sound like a catastrophe and you'll be ready for a double shot of Paxil. I asked a colleague of mine at Bridgewater State University, professor of psychology Elizabeth Englander, about this. She said, sure, it could have a real effect on some viewers.
"It may increase stress for individuals who tend to be anxious, by making the world feel more frightening and more threatening," she said.
So, how long will this breaking-news trend continue? Sweeps run through the month of May, so it's a safe bet it's here for the short term. However, if news producers think it's giving them an edge — despite the fact that so many stations are doing it — the practice may continue well beyond the end of the month.
The good news is that shouting "breaking news" all the time is far from foolproof, Tomkins said. "Viewers are not idiots. They can figure out who's telling them the truth."
---
Related: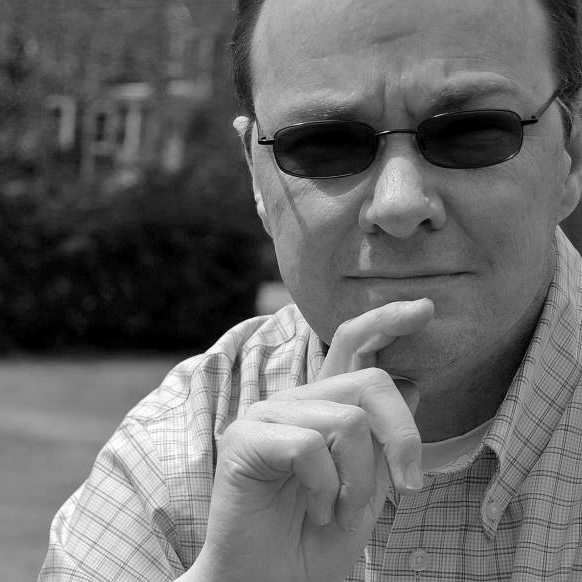 John J. Winters Cognoscenti contributor
John J. Winters teaches at universities in Massachusetts and Rhode Island, and is the author of "Sam Shepard: A Life."