To Deny The Deniers, Champion The Cause Of Science
This article is more than 8 years old.
When a group of students recently met with me about getting MIT to divest from fossil fuels, I suggested a more effective approach: If they really want to mitigate climate change, I suggested, start by calling out politicians and others who continue to deny the scientific consensus about climate change and its causes. And as I thought about the need to hold people accountable for the consequences of their science denial, I realized that institutions such as my own — not just our students — also need to get off the sidelines. We need to do a better job of defending and championing scientific truth.
What is being denied is the role and power of science itself, of data and evidence-based analysis. That is no way to shape policies for the future.
And we cannot wait. The title for a Senate Committee on Environment and Public Works that opened on July 18 gets it right: "Climate Change: It's Happening Now." But so, too, is denial, and not just of the manmade causes of climate change.
In our classes and otherwise, professors often note that science deniers are out there. But we don't acknowledge how pervasive they have become beyond our ivory towers. We take for granted how much people actually understand and that it takes time to expand awareness of science, especially when you're up against the easy soundbites and well-packaged disinformation that fills the Web. Indeed, even some of my own Facebook friends believe that climate change is still an open question.
Such skepticism of hard truth has many roots, from theological to psychological. We humans have a tendency toward what is called "confirmation bias," seeking out facts that support our point of view, even when those "facts" may be out of context or outright wrong.
But science has been here before. For years, for example, politicians and others denied the clear science that cigarettes cause lung cancer. Now some similarly ignore the science of climate change. What if Sen. Marco Rubio, who recently said he didn't believe climate change science, pronounced his disbelief in the role of cigarettes in lung cancer? Or a disbelief that the world is round and rotates around the sun? His career would be over.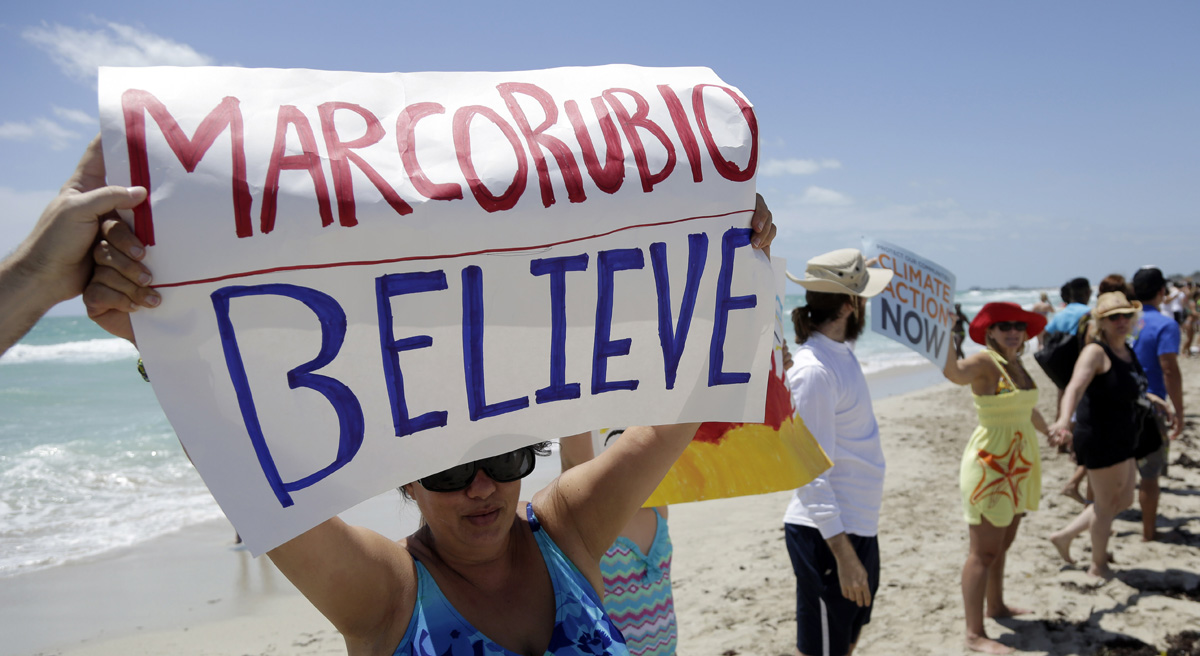 So when a politician or media outlet states today that there is no scientific consensus about climate change and its causes, professors, students and alumni from this nation's leading universities should be out there as a truth squad, rebutting such claims and championing the science. We simply have to make it harder for people like Rubio to keep saying what they say.
While politicians often shape public thinking, we have seen instances when public attitudes can cause politicians to back off from once hard-held positions. Gay marriage is a perfect example of how the general public can affect how policymakers vote, if not what they believe.
So suppose the leading universities of this nation organized a one-day public event in Washington, D.C., just focusing on climate change. If the leaders of MIT, Harvard, Stanford, Princeton, Yale and other prominent schools from across the nation all came together to deliver a singular message that there is a scientific consensus, it would make it much harder for Rubio to keep saying what he says.
And for those students with whom I met? They should be angry about climate deniers not just because they are wrong on the science. Essentially, they are denying the very lives these students have chosen for themselves.
---
Related: