Heavy Meddle: I Can't Eat That! But I Still Want To Be Part Of The Fun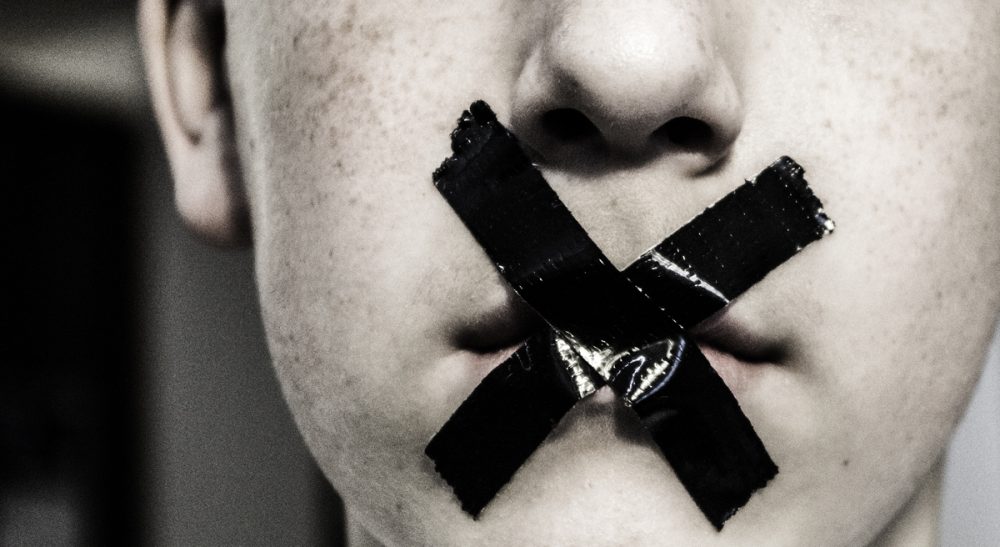 This article is more than 6 years old.
Welcome Meddleheads, to the column where your crazy meets my crazy! Please send your questions to email. Right now. Not only will you immediately feel much better, you'll also get some advice.
Hugs,
Steve
…
Dear Steve,
I have a severe food allergy, which makes it hard to go out to many restaurants. But some of my friends get offended if I don't order food at occasions like birthday dinners at the restaurant of their choice. I don't want to have to skip important events (or dictate a list of 'acceptable' restaurants), but I'm getting weary of trying to communicate — not just to that friend, but to the others in attendance — why I may or may not be eating. What is the etiquette for this sort of thing? I don't mean to be rude to the guest of honor, but I don't want to risk my health by eating something questionable just to blend in.
Signed,
Gut Check
Dear Gut Check,
Your friends "get offended" if you don't order at restaurants? What? Sounds to me like you need to get some new friends. Not trying to be flippant, but what sort of friend insists that you eat at a social gathering? It's an effing birthday party, not a force-feeding. (Which leads me to ponder this: Has the entire world turned into my Jewish mother?)
To clarify, I sort of get that friends might see you not partaking at an event centered around food and express concern. And I totally get that this puts a spotlight on you, and makes you feel uncomfortable, as if you have to justify your empty plate. But you have a severe food allergy. A real friend is going to understand that your health is more important than adhering to some socially enforced conformity of consumption.
The real issue appears to be your own discomfort with having to explain yourself to friends. I get it. It's enough of a bummer to have to abstain from eating when everyone else is munching away. As for the question of etiquette, short of wearing a sandwich board, your best approach is simply to explain your situation to whomever asks without dwelling.
The only person who can make you feel excluded from a social gathering for something as trivial as not eating is you. What matters isn't what's on your plate, but how much you connect with the people around you.
But there may be another solution: Why not talk with your server about your allergy and find out if there might be menu options that are safe to eat? A friend of mine with Celiac — a condition that prevents him from eating many different common foods — carries a little laminated card with him. He almost always orders a dish that isn't on the menu. In fact, he often specifies how he wants something prepared (i.e., "Please make sure the fish is sautéed in olive oil only with no seasoning. The vegetables must be steamed…"). He also makes sure that his food doesn't come in contact with ingredients that could make him ill. Which is just as it should be. Given the prevalence of food allergies, an increasing number of restaurants have kitchens designed to accommodate all eaters, even ones with strict dietary restrictions. You can't see yourself as a nuisance in this scenario. On the contrary, you're trying to give a business your money, so long as it can provide food that won't make you sick. And think about this: Almost any restaurant can prepare a plate of fresh vegetables, or a boneless chicken breast, or some kind of roll, if it comes down to it.
My sense is that a big part of your dilemma, Gut Check, has to do with feeling that your allergy is somehow a personal fault, something that's going to be held against you, or that will exclude you from social discourse. But your allergy is just a bad break — nothing more and nothing less. The only person who can make you feel excluded from a social gathering for something as trivial as not eating is you. What matters isn't what's on your plate, but how much you connect with the people around you.
It's tough enough to deal with a body that precludes you from the pleasures of eating what you want. Don't allow your head and heart to deprive you of the pleasure of your friends' company.
Good luck,
Steve
♥
Okay folks, now it's your turn. Did I get it right, or muck it up? Let me know in the comments section. And please do send your own question along, the more detailed the better. Even if I don't have a helpful response, chances are someone in the comments section will. Send your dilemmas via email.
Steve Almond is the author of the book "Against Football."