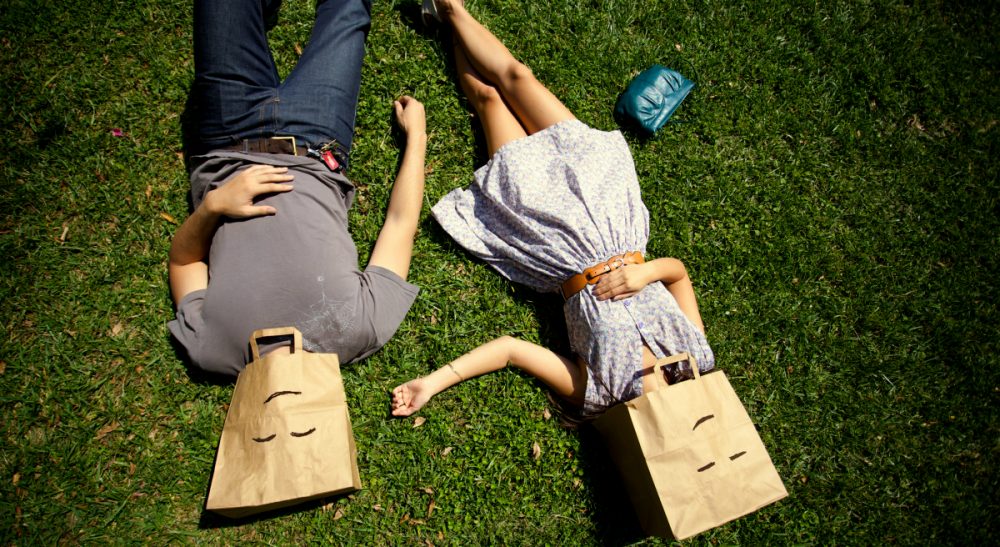 This article is more than 5 years old.
It can take a village to pull off date night.
Nearly 500 days have passed since my husband and I enjoyed a dinner without the company of our daughter, a toddler with a proclivity to fling unwanted food to the ground with a smile more mischievous than an imp's.
Sometimes, I spend more time wiping up pulverized mush from the floor than I do preparing the meal.
Intellectually, I know my husband and I should maybe-probably-sorta go on a date. But according to academic studies on the benefits of date night, I am actually in dire need of one. A 2012 report by the National Marriage Project, a research group at the University of Virginia, finds that parents spend two hours less a day with their spouses than those without wee ones:
"Thus, couple time might be particularly beneficial to couples with children at home, insofar as it is more of a precious commodity for these couples."
But after we do the dishes, read some books and put the child to sleep, the house is filled with a cozy calm. We plant our derrieres squarely in front of the TV, and channel surfing commences.
Changing into a reasonably cute outfit and heading back out into the world requires too much unnecessary effort. I love our La-Z-Boy, and I know it loves me too, because it saves the impression of my butt on its cushion.
Besides, I always have some knitting to do and a few phone calls I want to make.
I'm basically, like, the goddess of romance.
But the statistics from the National Marriage Project buzz in my head like an annoying pest that I can't swat away, threatening to ruin my lazily delicious plan to remain seated in my living room for eternity:
• More couples' time means there's less likelihood of divorce;

• More couples' time means greater satisfaction with communication in the relationship;

• More couples' time means stronger sexual satisfaction;

• More couples' time means stronger feelings of commitment.
Was this study sponsored by the National Restaurant Association? Or by a babysitters' union?
On a recent visit, my parents offered to babysit so we could partake of our first date night since Mirabelle was born 16 months ago.
"Go have fun," my parents said. "Don't worry about us. We'll just do Korean takeout and surf Netflix."
"That's a great idea," said my husband, glancing in my direction with a look that begged for approval.
"Yeah," I chimed in. "I've actually been in the mood for some beef bulgogi."
statistics from the National Marriage Project buzz in my head like an annoying pest that I can't swat away, threatening to ruin my lazily delicious plan to remain seated in my living room for eternity...
So, the four of us stuffed our faces and watched "Peaky Blinders" until our eyes were bleary.
My friend decided to stage an intervention. She ordered me to go on a date before her daughter's bat mitzvah in two week's time.
"I don't want that to be the first time you hire a babysitter," she said. "I want you to have fun — not be a nervous wreck glued to your phone."
So, I booked a sitter. After much initial grumbling, date night was in motion, and I was ready.
"Date night!" I texted my husband on the big day.
"Date night!" He texted back.
Perhaps this was our version of a sext.
At a meeting with a financial advisor later in the day, he asked if I have kids. I told him about our daughter, and then I blurted, "Tonight is my first night out with my husband since she was born!"
"Dude, date night!" He declared.
Dude?
And then the financial advisor gave me a fist bump.
I felt like I was being inaugurated into some sad-sack club.
At home, I rushed to get the house in order. Is one supposed to straighten up for the babysitter? I had no idea. I took out the dust buster and spritzed some air freshener, realizing too late that I had accidentally unleashed bug spray into our house's ecosystem.
The babysitter arrived on time and, even though she is half my age, she brought with her an aura of calm competence. After a quick tour, my husband and I snuck out the door.
"Enjoy! Get drunk," my best friend texted.
"I have hives on my face from nerves," I texted back.
Inside the bustling restaurant, my husband and I luxuriated over the menu. Friends have told us we might not have much to talk about without our child hoarding all the attention.
But… Talk? I was simply looking forward to eating uninterrupted. And we did.
Sated, we returned home to a quiet house. The babysitter said it was an uneventful evening. We beamed.
But The New York Times tells me I shouldn't be too haughty. Going on a basic spousal date isn't enough to keep a marriage electric. Apparently, "The goal is to find ways to keep injecting novelty into the relationship."
Our first night out in 16 months? I think that earned us some sort of novelty badge.
Next time maybe we'll even hit up a movie.
---
Related: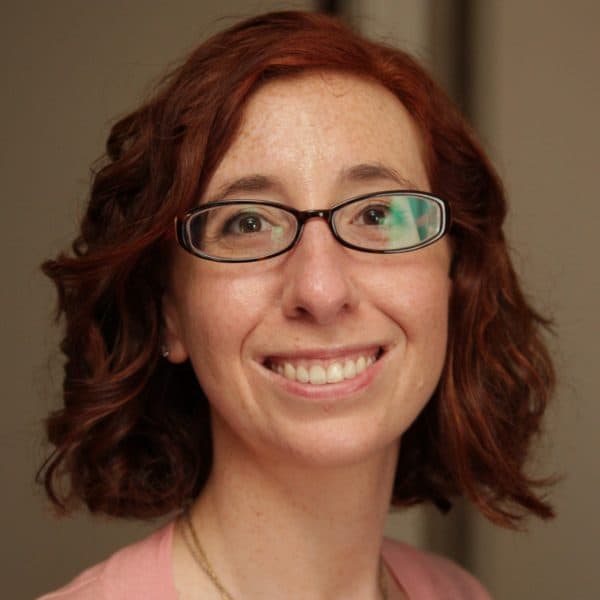 Hinda Mandell Cognoscenti contributor
Hinda Mandell, a Boston-area native, is associate professor in the School of Communication at RIT in Rochester, New York.